Dogecoin Price Prediction 2023 - 2030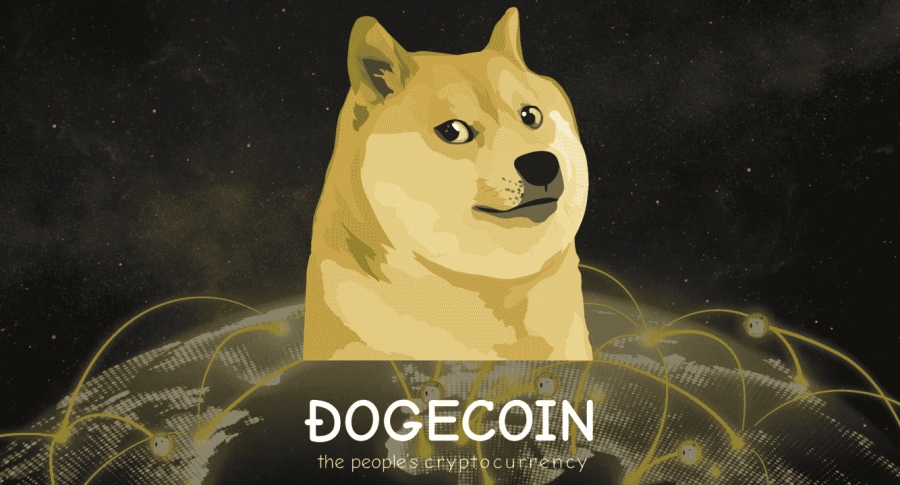 One of the most popular meme coins, Dogecoin (DOGE), disrupted the cryptocurrency scene after delivering explosive returns to investors in the last few years, finally topping out during the 2021 crypto bull run when Elon Musk appeared on SNL.
Currently trading at a price far below its all-time highs after a deep correction, internet searches for 'Is Dogecoin Dead' and 'Should I Sell My Dogecoin' are now common according to keyword data.
This Dogecoin price prediction guide will analyze the potential future of this popular cryptocurrency - should holders sell DOGE, or will Dogecoin recover?
Dogecoin Price Prediction Summary
Launched in 2013, Dogecoin is the 10th largest cryptocurrency with a market cap of nearly $8 billion. The sections below briefly summarise the Dogecoin price prediction for 2023 - 2030.
End of 2023 - Despite being known as a meme token, Dogecoin's competitive transactions per second and low cost per transaction can make it a strong asset to hold. We expect the token to trade near $0.25 by the end of 2023.
End of 2024 - Dogecoin's rapid rise is likely to trigger fear of missing out among numerous investors, who may want to jump into the market before the coin takes off even further. With the increased demand for the meme coin, its value is expected to reach $0.4 by the end of 2024.
End of 2025 - One of the largest cryptos, Dogecoin, has been adopted as a payment method by over 1,300 merchants. A strong bull run in the next few years could help the token retake its previous highs of $0.7 by 2025.
End of 2030 - The consistent expansion of meme coin popularity offers an opening for Dogecoin to become a more widely-accepted means of payment among more merchants. As a result, it's feasible that the value of Dogecoin could reach $1 by the year 2030.
Cryptoassets are highly volatile and unregulated. No consumer protection. Tax on profits may apply.
History of the Price of Dogecoin
Still regarded as one of the best meme coins, Dogecoin (DOGE), has regularly attracted high levels of volatility. Built on the Ethereum network, Dogecoin is an ERC-20 token released in 2013.
Tokenomics & Launch
According to CoinMarketCap, Dogecoin was first released in December 2013 at $0.0005588 per token. Dogecoin is an inflationary token with a live token supply of more than 132 billion tokens. With 100% of the tokens circulating right now, DOGE increases by approximately 5 billion in supply annually.
Created by Billy Marcus and Jackson Palmer, the token was originally launched as a fun cryptocurrency token and an alternative investment to Bitcoin. The logo replicates the popular Shiba Inu dog meme, becoming the first of many new doge-themed meme tokens.
Before becoming one of the best cryptocurrency assets to purchase, Dogecoin traded sideways for nearly 7 years. Between 2013 to 2020, the token increased from $0.00055 to $0.0046 - a price increase of 736%.
Doge Crypto Price Increase
However, the fate of the DOGE crypto price changed in 2021 after receiving mainstream appeal. Dogecoin grew in popularity after Elon Musk, the CEO of Tesla, started releasing a series of tweets supporting this investment asset. In April 2019, Musk tweeted, saying, 'Dogecoin might be my fave cryptocurrency. It's pretty cool'.
However, the token began to escalate throughout 2021 after Musk's tweets got more frequent. Between January 1st to May 8th 2021, the Dogecoin price increased from $0.004 to an all-time high (ATH) of $0.73 - a staggering 18,150% price increase.
Dogecoin Price Correction
However, the price dropped significantly after Elon Musk went on Saturday Night Live as a guest host. After the world's richest man made a series of jokes about the token, the token corrected to 44 cents by the 10th of May - a 44% price decrease.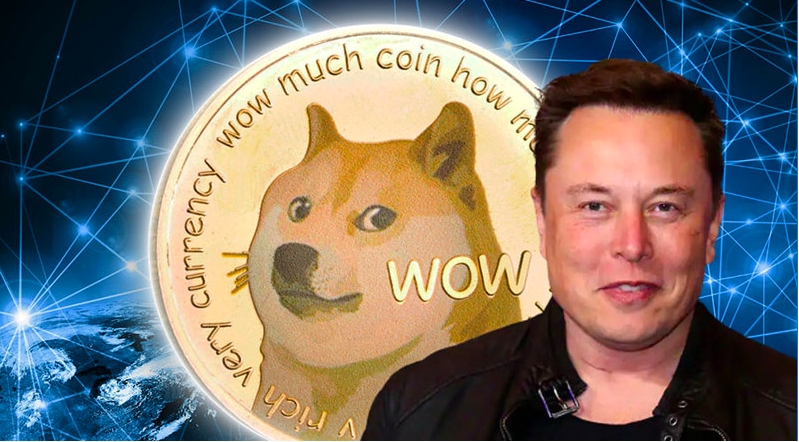 One of the most volatile cryptos to trade, Dogecoin further corrected to $0.17 by the end of 2021. Dogecoin traded at $0.17. However, last year turned out to be bearish, as the DOGE price plummeted.
After briefly rising to $0.17 in April, uncertain economic conditions following the Ukraine-Russia conflict and rising inflationary numbers sent the crypto markets into a downfall. The LUNA and FTX crash further supplemented the overall market downturn for Dogecoin, which continued to trade inside bearish zones throughout 2022.
It was only after Elon Musk's Twitter takeover that things started to change for the better. Rumors started to spring around that Dogecoin would become the official mode of payment on Twitter. While nothing came of it initially, Robinhood's and a couple of other whale investors pumped Dogecoin's price at the beginning of 2023, which coincided with Bitcoin getting more support.
Dogecoin then witnessed another uptick after Elon Musk changed Twitter's official bird icon to Shiba Inu, which blew the DOGE price past the $0.1 mark.
That price point was short-lived, however, as Dogecoin retraced once again after Elon Musk reinstated Twitter's blue bird back as the original icon. Dogecoin currently hangs around the $0.06 mark and maintains a market capitalization of $9.1 billion.
Doge Price History: Summarized
With a circulating supply of 132 billion tokens, DOGE launched in 2013 at $0.0005588 per token.
The token increased by over 700% between 2013-2020.
Backed by Elon Musk, Dogecoin soared by 18,500% to an ATH of $0.7 in 2021.
The token collapsed throughout the past year, following uncertain market conditions.
The DOGE price today is $0.06, with a market cap of $9.1 billion.
Dogecoin Price Prediction 2023
To better understand Dogecoin's medium-term price prediction, investors should get a better idea of how Dogecoin works. Like Bitcoin, Dogecoin leverages the Proof-of-Work (PoW) consensus to mine new tokens regularly.
However, unlike Bitcoin, DOGE is an inflationary asset. This means the token has no maximum supply, as the new DOGE can be minted regularly. Originally forked from the Litecoin protocol, Dogecoin works on the Scrypt mining algorithm. While mining is more complex on this algorithm, DOGE manages to process a maximum of 40 transactions per second (TPS) - higher than the numbers of Bitcoin and Ethereum.
With a low average network fee of $0.15 per transaction, Dogecoin does provide some significant benefits to investors. Thus, Dogecoin is one of the best proof of work coins, providing certain benefits beyond its social media appeal and celebrity backing. Due to rising inflation, few have a strong conviction on crypto assets at the moment.
That said, unlike Bitcoin, most PoW tokens are being put on the back burner thanks to the rising inclination toward Proof-of-Stake tokens. Environment concerns are driving people away from PoW assets, and Dogecoin might be the one to be caught in the crossfire - which can negatively impact its price in 2023 and beyond.
However, investors like Elon Musk are still holding their assets. Last year, Musk tweeted, stating the importance of holding physical assets such as houses or stocks in companies manufacturing physical goods. But, the billionaire also noted that he is holding onto his Bitcoin and Dogecoin holdings.
Historically, meme tokens tend to provide better returns when the cryptocurrency markets are bullish and spending increases. Therefore, a strong 2023 performance in the cryptocurrency markets may push the price of Dogecoin in the coming year.
Moreover, a recent surge in the value of Dogecoin was triggered by a revelation from the Financial Times that Elon Musk is contemplating incorporating a payment system into Twitter. This has caused speculation that the beloved meme-inspired cryptocurrency could be integrated into the social media giant. To diversify its income, Twitter is said to be obtaining regulatory licenses and working on the necessary software to enable payment options on the platform, as reported by the Financial Times. And the recent Twitter rebranding with the Shiba Inu icon is paving the way for Dogecoin to be completely integrated with Twitter.
However, since that rebranding, much like many antics of Elon Musk, was short-lived, many are thinking that the news of Dogecoin's integration with Twitter might be just a rumor. While some are skeptical, there are others, like BIT Mining, that are trying to reinvigorate interest in DOGE by bringing an LD4 Litecoin/Dogecoin miner.
And if the integration of Dogecoin into Twitter becomes a reality, it is anticipated that there will be a heightened demand for the meme coin from both retail investors and online users. Consequently, our prediction for the value of Dogecoin in 2023 is that it may cross $0.25.
Dogecoin Price Prediction 2024
The future looks bright for Dogecoin, with several factors contributing to its potential success in 2024. Investors' FOMO and Elon Musk's known affection for the coin are driving forces behind this optimism. Additionally, the growing popularity of meme coins is expected to provide Dogecoin with a significant share of the expanding market in the coming years.
Dogecoin has a devoted following, with dedicated fans and crypto enthusiasts. Its online presence, particularly on Twitter and Reddit, has been instrumental in its growth. With 3.6 million members on Twitter and 2.4 million members on Reddit, the online support of these communities has been a critical factor in the coin's rising value.
As these numbers continue to grow and the network's development activity advances, Dogecoin could potentially reach $0.4 in 2024. However, it's important to note that the meme coin may experience high volatility, depending on the wider market conditions and investor sentiment.
Dogecoin Price Prediction 2025
The Doge forecast in the long term will depend on multiple factors beyond the historical price charts. Firstly, Dogecoin has earned the reputation of a volatile cryptocurrency offering investors uncertain price movements.
However, cryptocurrency has provided value in different forms over the years. In 2014, Dogecoin was used to raise over $3,000 to support the funding of the Jamaican bobsleigh team for the Sochi Winter Olympics. More than 25 million DOGE was donated to the Dogecoin Foundation - a charitable organization created by one of the cryptocurrency's founders.
In January 2022, Dogecoin again became the town's talk after Elon Musk's new tweet. The Tesla CEO wrote that his company would accept payments in DOGE to purchase Tesla merchandise. The price announcement led to an instant 14% price increase.
Last year, an estimated 1,300+ merchants accepted Dogecoin as a payment option. Due to Dogecoin's low cost and high throughput, the token is being leveraged by popular brands such as the Dallas Mavericks, Kronos, SpaceX, and more.
Potentially one of the best long term cryptocurrency investments if it can recover to its highs, Dogecoin has one of the strongest social media profiles in the space. The token's popularity is unmatchable, with millions of followers on Twitter and Reddit. Thus, the token has remained in the top 10 cryptocurrencies by market cap, despite the price correction over the last year.
Due to these factors, our analysts expect Dogecoin to regain momentum throughout the decade. As the cryptocurrency sector expands and we once again see a revival in the markets, DOGE has the potential to reach its original ATH of $0.7.
Cryptoassets are highly volatile and unregulated. No consumer protection. Tax on profits may apply.
Dogecoin Price Prediction 2030
Recently, Coinbase partnered with Google Cloud to drive forward Web 3.0 projects. This collaboration enables clients to pay for these services using digital currencies like Dogecoin. While the impact of this move is yet to be seen, it remains to be determined if other companies will follow in their footsteps. On the downside, a lack of staking incentives and limited adoption of new applications could impact Dogecoin's market performance in the long run.
Dogecoin holds the potential to become a viable payment option due to its inflationary characteristic that resembles traditional currencies. With increasing merchants accepting Dogecoin as payment, the meme-inspired cryptocurrency is poised to see growing use cases and heightened demand in the coming years.
As we move further into the future, predicting the prices of cryptocurrencies becomes a more challenging task, especially in a highly fluctuating market. However, some experts predict that Dogecoin's price could reach $1 by 2030.
Potential Dogecoin Price 2023 - 2030
The table below summarizes the potential Dogecoin (DOGE) price prediction from 2023 - 2030.
| | | |
| --- | --- | --- |
| Year | Potential High | Potential Low |
| 2023 | $0.25 | $0.055 |
| 2024 | $0.4 | $0.15 |
| 2025 | $0.7 | $0.3 |
| 2030 | $1 | $0.7 |
Where to Buy Dogecoin
Those interested in purchasing Dogecoin can begin trading with one of the best cryptocurrency exchanges in the world. Therefore, we recommend investors create an account with eToro - one of the top cryptocurrency platforms that supports Dogecoin and other popular assets.
A global multi-asset exchange, eToro is used by more than 27 million investors to buy cryptocurrencies, stocks, commodities and ETFs. Looking for the best crypto to buy? eToro offers over 70 digital assets such as Bitcoin, Ethereum, Solana, along with Tamadoge.
After completing a quick KYC (Know Your Customer) process, you can make a minimum deposit of $10 (Only for US & UK Investors) and begin purchasing Dogecoin on eToro. The global exchange makes cryptos highly accessible by providing multiple payment options, including credit/debit cards, bank transfers and e-wallets.
eToro charges a spot trading crypto fee of 1% per transaction + the bid/ask spread rate. Active day traders and scalpers may prefer Binance or OKX exchange, as an alternative - many investors open accounts on several crypto exchanges.
After registering with eToro, beginners can leverage the CopyPortfolio feature - a bundle of various cryptocurrencies.
eToro also offers a free-to-download cryptocurrency wallet - allowing investors to buy and store Dogecoin and other digital assets. Investors can convert their DOGE holdings with other assets directly and access over 500 pairs from the eToro wallet.
A secure platform to use, eToro is regulated by multiple global bodies, including the FCA (Financial Conduct Authority), CySEC (Cyprus Securities & Exchange Commission) and ASIC (Australian Securities & Investment Commission).
Read our eToro review to learn more about this popular cryptocurrency exchange.
Pros
Buy Dogecoin & 70 + Cryptos
Low Crypto trading fees
Low minimum deposit of $10 (For UK & US Customers)
Free-to-download Crypto Wallet
Multiple Payment methods
Cons
Cryptoassets are highly volatile and unregulated. No consumer protection. Tax on profits may apply.
Is Dogecoin the Best Crypto to Invest in Today?
Unsure as to whether DOGE is a good investment in 2023? While Dogecoin is the most popular meme cryptocurrency in the space, the markets are experiencing an increased number of exciting new multi-use cryptocurrencies. However, one of them matches the marketability of Dogecoin, and it has constantly been climbing the presale charts - Wall Street Memes.
Wall Street Memes (WSM) is a memecoin project born out of the GameStop saga, where individual investors challenged Wall Street giants. WSM's mission is to revolutionize finance by harnessing the power of memes.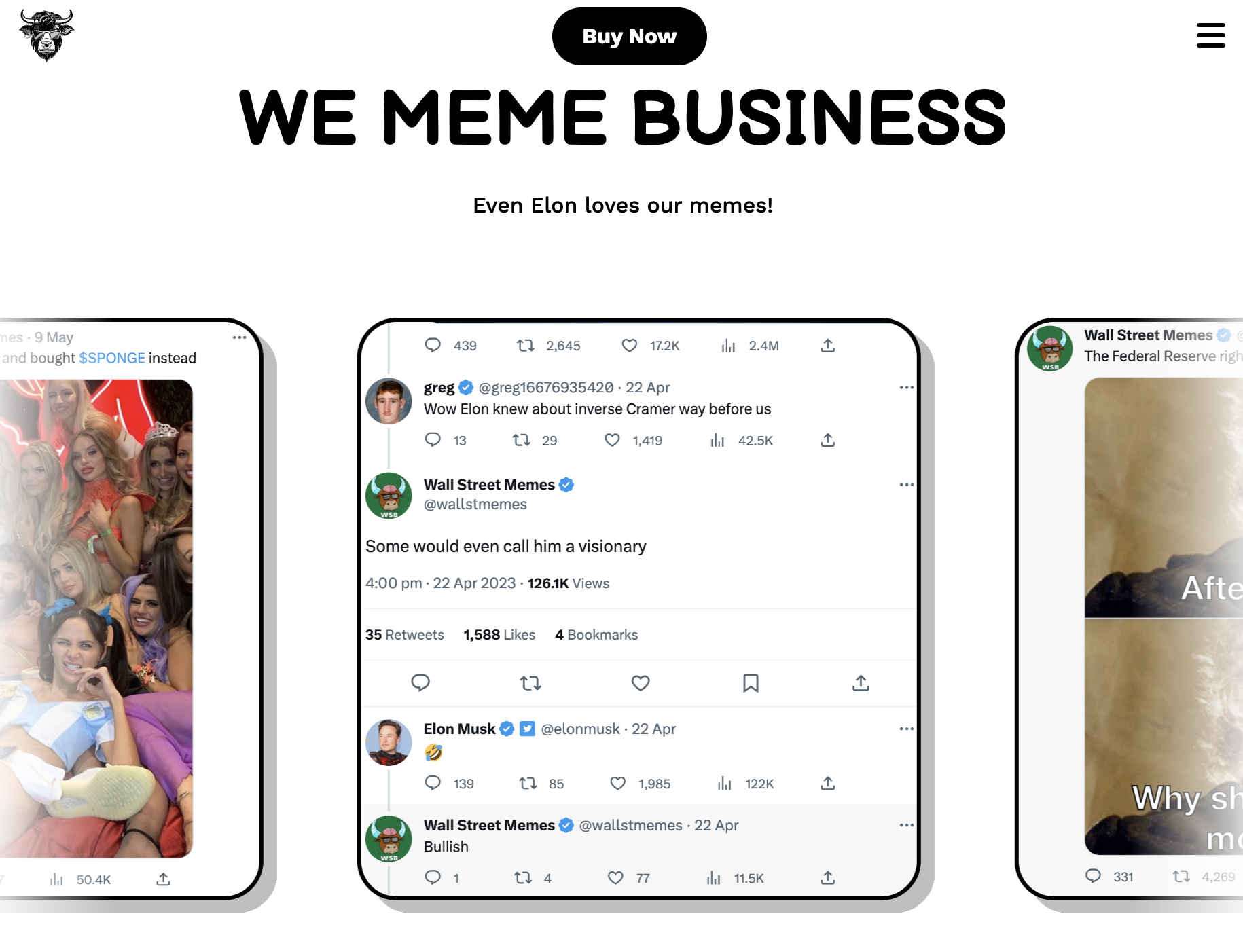 Their roadmap consists of three phases. Phase 1 focuses on developing a secure smart contract, building a strong community, and launching a comprehensive branding and marketing campaign. Phase 2 marks the official launch of the $WSM token, including strategic partnerships, listings on decentralized and centralized exchanges, and awareness campaigns.
Phase 3 aims to empower the community within the WSM gated community, targeting a market capitalization of $1 billion and listings on top-tier centralized exchanges. While the utility and agenda of WSM remain unclear, investing in WSM poses challenges in making reliable predictions.
To purchase WSM during the pre-sale, options include transferring ETH or BNB to your wallet, exchanging them for WSM, using USDT (ERC-20 or BEP-20) and swapping for WSM, or making a purchase with bank cards and a crypto wallet address.
The tokens can be purchased for $0.031 at the time of writing, on the official website. The price will increase once the project crosses the current milestone, so it's best for investors to get in early.
Conclusion
Despite correcting by more than 87% since reaching an all-time high of $0.73, Dogecoin has the potential to retake the highs in the long term. Besides the token's social media popularity and celebrity backing, Dogecoin has been adopted as a payment method by thousands of merchants worldwide.
Alternatively, we recommend Wall Street Memes as a potential alternative to Dogecoin. This token is currently undergoing a presale and has over 1 million followers on social media.
FAQs
What will Dogecoin be worth in 2023?
We estimate Dogecoin to trade near the $0.25 level by the end of 2023.
What will DOGE be worth in 2025?
In the long term, Dogecoin could be a good investment due to its social media popularity and growing adoption as a payment method. The meme token can potentially retake its previous highs of $0.7 by 2025.
What will Dogecoin be worth in 2030?
The increasing traction among users, investors, merchants, and crypto enthusiasts could bolster Dogecoin's long-term growth. As a result, it could reach the $1 mark by the end of 2030.
What was the starting price of Dogecoin?
In 2013, Dogecoin began trading at a starting price of only $0.0005588 per token.
What was Dogecoin's highest price?
Dogecoin reached an all-time high of $0.73 in November 2021.
Is Dogecoin a good investment?
In the past 9 years, Dogecoin has proven to be a volatile asset. High-risk traders can diversify their portfolios by purchasing Dogecoin and creating a tight stop/loss to avoid major losses.

---