Dogecoin (DOGE) & XRP Rally! But Is VC Spectra (SPCT) the Dark Horse Set to Triumph?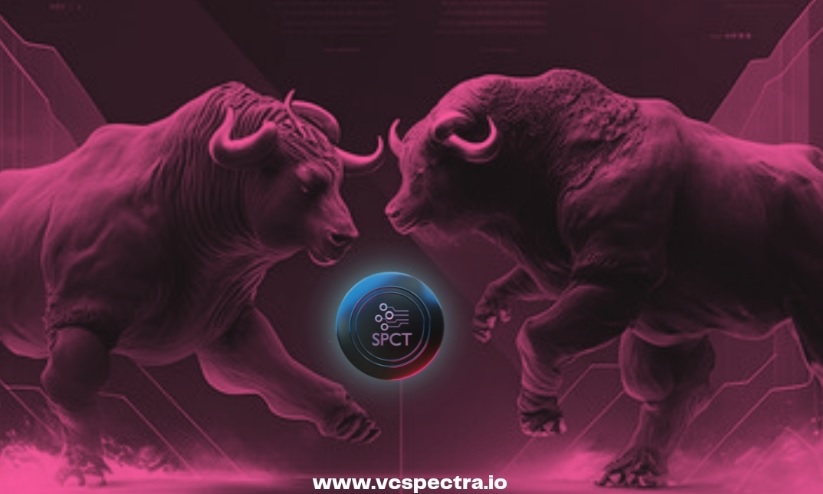 Amidst the surge in Dogecoin's (DOGE) value, fueled by speculation surrounding Elon Musk's potential addition of the token as a payment option and the recent price increase of XRP (XRP) following a legal boost, VC Spectra (SPCT) is creating ripples in the crypto world with an expected 900% ROI.
Many crypto experts tip VC Spectra (SPCT) as the dark horse that could outshine these well-established projects. Let's see if they are right and why.
Elon Musk's Twitter Rebranding Sparks An Unforeseen Surge in Dogecoin (DOGE)
On July 25, 2023, Elon Musk unveiled an exciting transformation of Twitter, rebranding it as "X" while incorporating the Dogecoin (DOGE) symbol into his bio.
Understandably, speculation emerged regarding the potential inclusion of Dogecoin (DOGE) as a payment option on X. This led to a 1.43% increase in Dogecoin's (DOGE) price within 24 hours, rising from $0.07 to $0.08. Consequently, Dogecoin (DOGE) reached its highest level in two months.
However, the recent market volatility has affected the price momentum of Dogecoin (DOGE). Between July 26 and August 16, Dogecoin (DOGE) experienced a gradual decline from its recent peak of $0.08 to $0.07.
While Elon Musk's apparent endorsement provided an initial price bump, industry watchers say Dogecoin (DOGE) will need broader market stability to maintain upward momentum long term.
XRP (XRP) Soars as Legal Victory Ignites Rally
On July 13, 2023, XRP (XRP) secured a significant win in its ongoing legal dispute with the U.S. Securities and Exchange Commission, as a court ruling offered valuable regulatory guidance for the cryptocurrency sector.
In a remarkable turn of events, XRP (XRP) has skyrocketed by approximately 68.75% from $0.48 to $0.81 within 24 hours. The price of XRP experienced a notable upward surge, rising from $0.81 to $0.84 between July 14 and July 20. This increase in price contributed to a substantial growth in XRP's (XRP) overall market capitalization, which got to $41 billion.
However, the momentum of the XRP (XRP) price weakened and gradually declined due to the overall bearish market conditions. From July 21 to August 15, XRP (XRP) has dropped from $0.81 to $0.59.
Despite benefiting from a legal boost, many crypto experts believe that the positive trend for XRP (XRP) may be short-lived. They anticipate that if the overall market conditions remain bearish, XRP (XRP) is likely to continue declining.
VC Spectra (SPCT): A Dark Horse?
Dogecoin and XRP have recently witnessed substantial rallies, grabbing the attention of the cryptocurrency market. Although their performances have been remarkable, it remains uncertain whether they can maintain their momentum in the long term. Meanwhile, VC Spectra (SPCT) is experiencing a surge in value, attracting investors with the potential for significant returns.
This innovative decentralized hedge fund rewards SCPT holders with quarterly dividends and buybacks from the profits they make from their investments. The holders also get access to fresh ICOs in seed/private sale and voting rights.
At the core of VC Spectra's (SPCT) ecosystem lies the SPCT token, which adheres to the BRC-20 standard. This token serves multiple purposes, including facilitating seamless exchanges, enabling decentralized trading, supporting efficient asset management, and covering transaction fees on the Spectra platform. Notably, the VC Spectra (SPCT) token is built on the Bitcoin blockchain and is deflationary, with a burn mechanism reducing token circulation over time
VC Spectra (SPCT) has recently experienced a significant upswing, with its value reaching $0.025. Investors who participated in Stage 1 have already enjoyed remarkable returns of 212.5%, while Stage 2 investors have witnessed a commendable increase of 127.27%.
For potential buyers contemplating the acquisition of VC Spectra (SPCT) tokens at the current price of $0.025, there exists the potential to benefit from a surge of 220% by the end of the presale. This surge is projected to drive the value of VC Spectra (SPCT) to $0.08.
Learn more about VC Spectra (SPCT) and its presale:
---