Dogecoin (DOGE) vs. VC Spectra (SPCT): Why Serious Investors Are Betting on SCPT Project's Advantages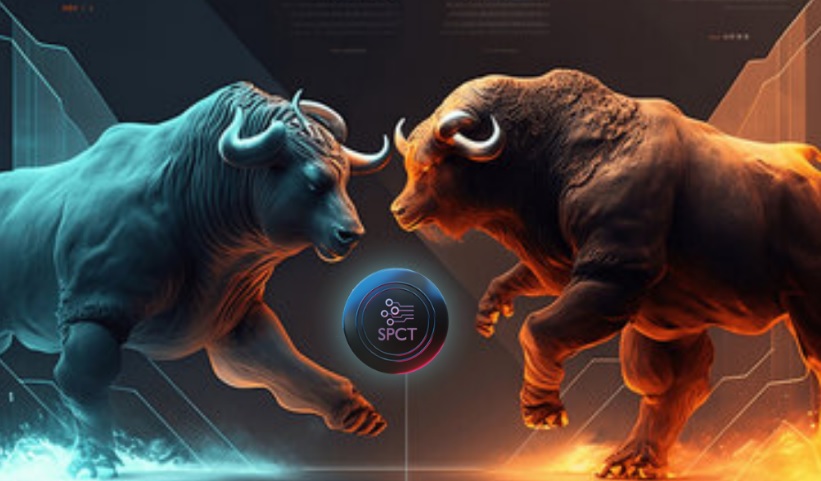 Ladies and gentlemen, the SEC strikes again. Namely, as recently as Monday evening, major cryptocurrencies, including Dogecoin (DOGE), suffered significant losses after the SEC announced its newest lawsuit against Richard Heart. And while crypto investors try to recover from the news, they're turning to VC Spectra (SPCT), an innovative project that's set to completely change the way we invest in the blockchain.
VC Spectra (SPCT) Provides a Treasure Trove of Useful Benefits
The developers behind VC Spectra (SPCT) took it to heart when they decided to create something that millions of people would benefit from and could use. Namely, they created VC Spectra (SPCT), a decentralized hedge fund that not only offers incredible investment opportunities but also comes with many other benefits and a token from which people can make a significant amount of money.
VC Spectra (SPCT) brings profitable investment portfolios and great trading opportunities to people's doorstep, allowing millions of people from all over the world who previously could not invest successfully in the blockchain to do exactly that. Namely, VC Spectra (SPCT) uses systematic and algorithmic trading strategies to dig up the most profitable and high-potential projects and tokens on the blockchain.
Then, it offers access to such projects to users by putting them into portfolios and allowing VC Spectra (SPCT) holders to choose from five different investment funds. So, with VC Spectra (SPCT), you won't have to spend weeks or even months to find one profitable project to invest in. Instead, you only need to buy some SPCT tokens, choose a fund, and watch as the returns flow in.
In addition to profitable investment opportunities, VC Spectra (SPCT) also provides quarterly dividends, access to exclusive pre-ICOs that aren't available to the general public, voting rights, buy-back options, higher chances of success, and more.
VC Spectra's token, SPCT, is currently in Stage 2 of its public presale, trading at $0.011. Before that, SPCT traded at $0.008, meaning that it had already managed to bring 37.5% returns to holders. When the VC Spectra (SPCT) public presale ends, the SPCT token will trade at $0.08, which will allow early SPCT holders to realize 900% returns, and investors that bought the token now to get 627% returns.
Dogecoin (DOGE) Suffers Another SEC-Induced Hit
The SEC is on quite the roll this year as it launches yet another lawsuit that has already affected many cryptocurrencies, including Dogecoin (DOGE). Namely, the SEC sued Richard Heart, an Internet marketer, over allegations that he raised $1 billion across three unregistered security offerings and defrauded his investors.
This lawsuit affected Dogecoin (DOGE) immediately, with Dogecoin (DOGE) taking a hit in prices on Monday evening. Also, Dogecoin (DOGE) holders are still debating whether Elon Musk will use Dogecoin (DOGE) as a payment method on X, so the lawsuit, coupled with the lurking mixed feelings, isn't helping Dogecoin (DOGE) at all right now.
Dogecoin (DOGE) is currently trading at $0.07531, a 1.55% decrease since yesterday. Likewise, the Dogecoin (DOGE) market cap is down by 1.83%, and the Dogecoin (DOGE) trading volume is down by 17.28%.
Learn more about the VC Spectra presale here:
---