Dogecoin and Shiba Inu Fall Behind as Galaxy Fox Grabs the Meme Coin Crown
Disclosure: Crypto is a high-risk asset class. This article is provided for informational purposes and does not constitute investment advice. By using this website, you agree to our terms and conditions. We may utilise affiliate links within our content, and receive commission.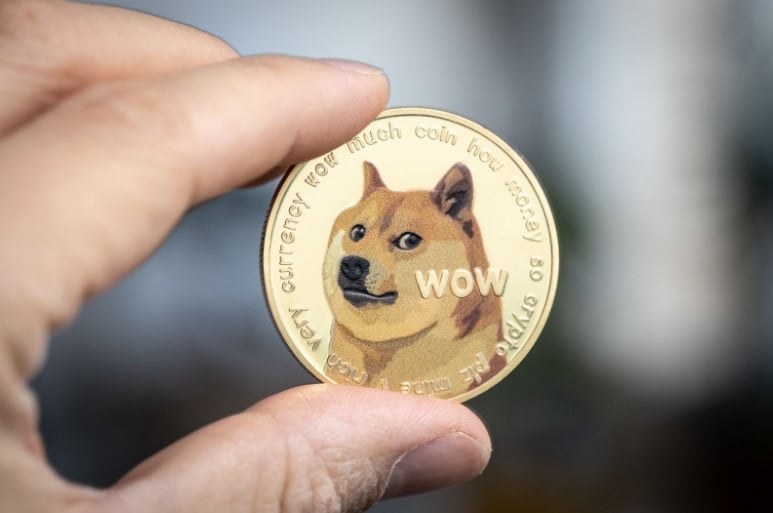 Disclaimer: The text below is a press release that is not part of Cryptonews.com editorial content.
With so much social media hype, mainstream attention and celebrity support, it's easy to think that Dogecoin ($DOGE) and Shiba Inu ($SHIB)  are solid investments. But are these dog-themed cryptocurrencies all bark and no bite? While both meme coins show some potential upswings amidst the current bullish weather, massive supply, weak utility, and lack of development remain the main reasons why they keep failing as the best cryptos to invest in of 2023.
However, the meme coin market is evolving, and the latest projects seem to be learning fromthe veterans' mistakes. Today, Galaxy Fox ($GFOX) is receiving all the attention and excitement in the market, and this article will give you an overview of why this project must be your safe bet during this bull phase.
Is $GFOX A New Meme Coin King?

Galaxy Fox is a revolutionary meme coin-P2E gaming token that operates on a comprehensive utility token system, offering multiple passive income opportunities for its holders. In the Galaxy Fox ecosystem, players engage in a Web3 runner game, earning $GFOX tokens by achieving top performance. Galaxy Fox NFTs enhance the game, the coolest NFTs players can purchase to boost their characters' attributes and gain an edge in competitive gameplay.
A unique aspect of the Galaxy Fox game is its seasonal structure. Each $GFOX season, including weekly and monthly segments, culminates in rewards for the top 20% of players on the leaderboard. These incentives are delivered in in-game currency, which may be traded for $GFOX tokens. Half of all earnings from the sale of in-game items go into a prize pool, which is then split among the best players in the game. The design encourages healthy competition and allows participants to win real money while enjoying the game.
Galaxy Fox is among the best cryptos to invest in 2023 for several other reasons, too. Staking is a crucial feature of this project. 2% of the value of each purchase is added back to the Galaxy Fox Stargate, guaranteeing that holders are always rewarded for their devotion. This stargate acts as a reward pool, distributing earnings to $GFOX stakers, encouraging long-term investment and continuous growth of the ecosystem.
This new fascinating ERC-20 token has just opened its presale, and it's worth mentioning that the presale structure is another strong point of this project. The presale is organized into 10 phases, during which the price of $GFOX steadily increases. This allows early investors to see their investment grow by as much as 5.5 times. This tiered price structure is designed to entice early involvement and position investors for potentially larger rewards upon the project's launch.
Currently in stage one, the starting price for $GFOX is $0.00066, which is scheduled to reach $0.002904 on launch day. Specifically, this gives early investors a 450% ROI, solely with the presale, once again highlighting the project's phenomenal nature.
What Does the Future Hold for $DOGE and $SHIB?

Both Dogecoin and Shiba Inu are well-known meme currencies in the crypto industry, but they face certain difficulties. Although it has celebrity backers like Elon Musk and widespread community support, $DOGE struggles due to its unlimited supply. The lack of major technical development also makes forecasting its future difficult.
As per Shiba Inu, it also faces challenges despite Ethereum co-founder Vitalik Buterin burning $6 billion worth of tokens, or half of $SHIB's total circulating supply. With a massive circulating supply of 589 trillion tokens, it's difficult for the coin to achieve significant price increases. The team's efforts to establish new methods for burning tokens may increase $SHIB's value; nevertheless, the measures' efficacy is yet to be shown.
As of the month of November 2023, both Dogecoin and Shiba Inu have done very well in the cryptocurrency market, riding the wave of optimism that has swept the industry. However, when new entrants like Galaxy Fox enter the market, the fate of these meme currencies becomes ambiguous. 
Galaxy Fox stands apart from $DOGE and $SHIB by providing holders with a deflationary mechanism, a rich play-to-earn gaming environment, and smart staking incentives. This approach positions Galaxy Fox as the strongest and best new crypto to buy, potentially surpassing traditional meme coins' hype-driven momentum with its practical applications and sustainable economic model.
Bottom Line

Although Dogecoin and Shiba Inu remain more widely known, Galaxy Fox is emerging as a more comprehensive meme coin. Therefore, if you're in search of the best cryptos to invest in 2023, joining the presale of $GFOX at the earliest stages can be your best option!
Learn more about Galaxy Fox ($GFOX) here:
Visit Galaxy Fox Presale | Join The Telegram Group | Follow Galaxy Fox on Twitter
---