Doge Rush Blends Meme Coin Appeal and Gaming Experiences, Drawing Investors In
Disclosure: Crypto is a high-risk asset class. This article is provided for informational purposes and does not constitute investment advice. By using this website, you agree to our terms and conditions. We may utilise affiliate links within our content, and receive commission.
Disclaimer: The text below is a press release that is not part of Cryptonews.com editorial content.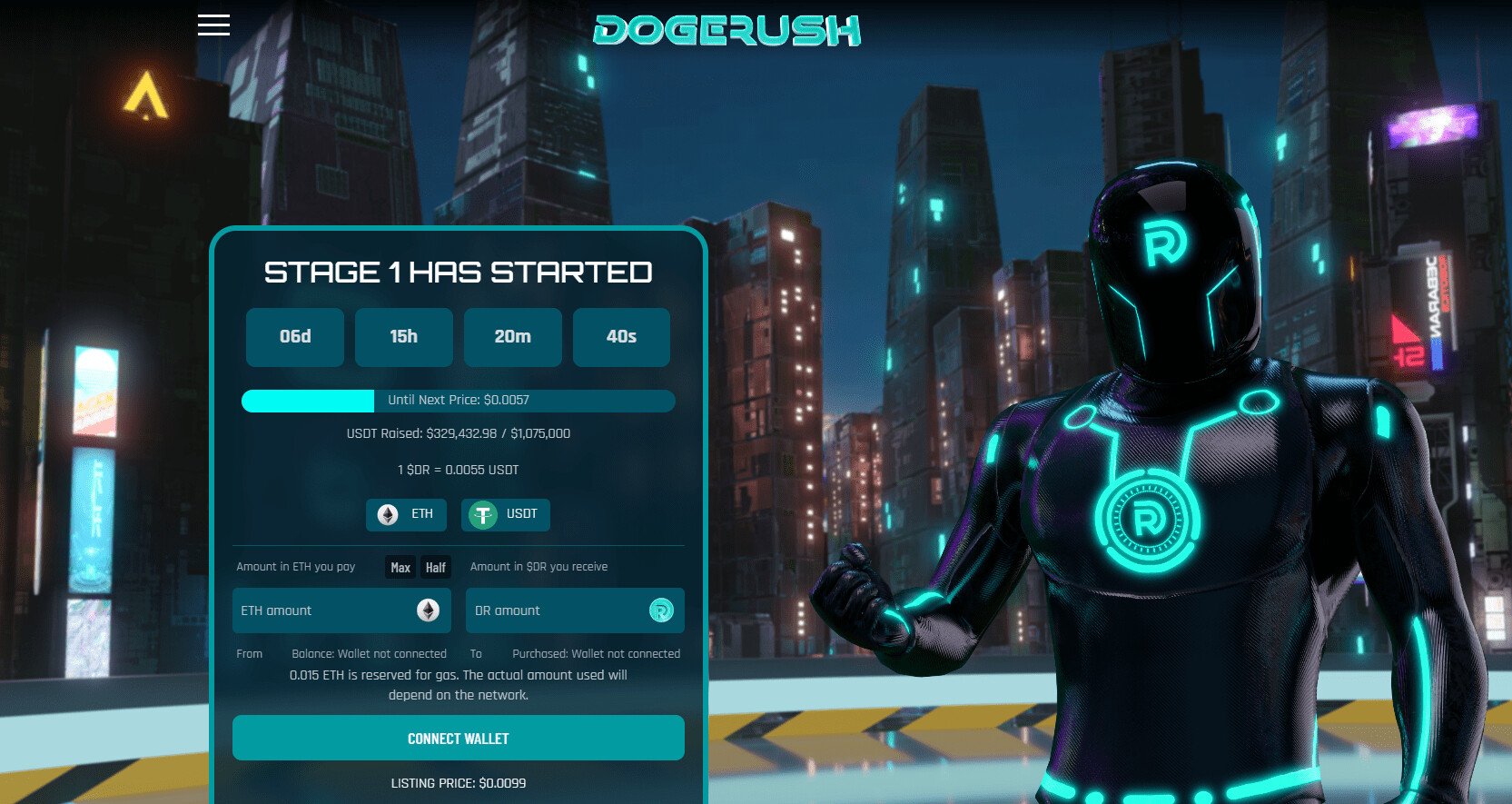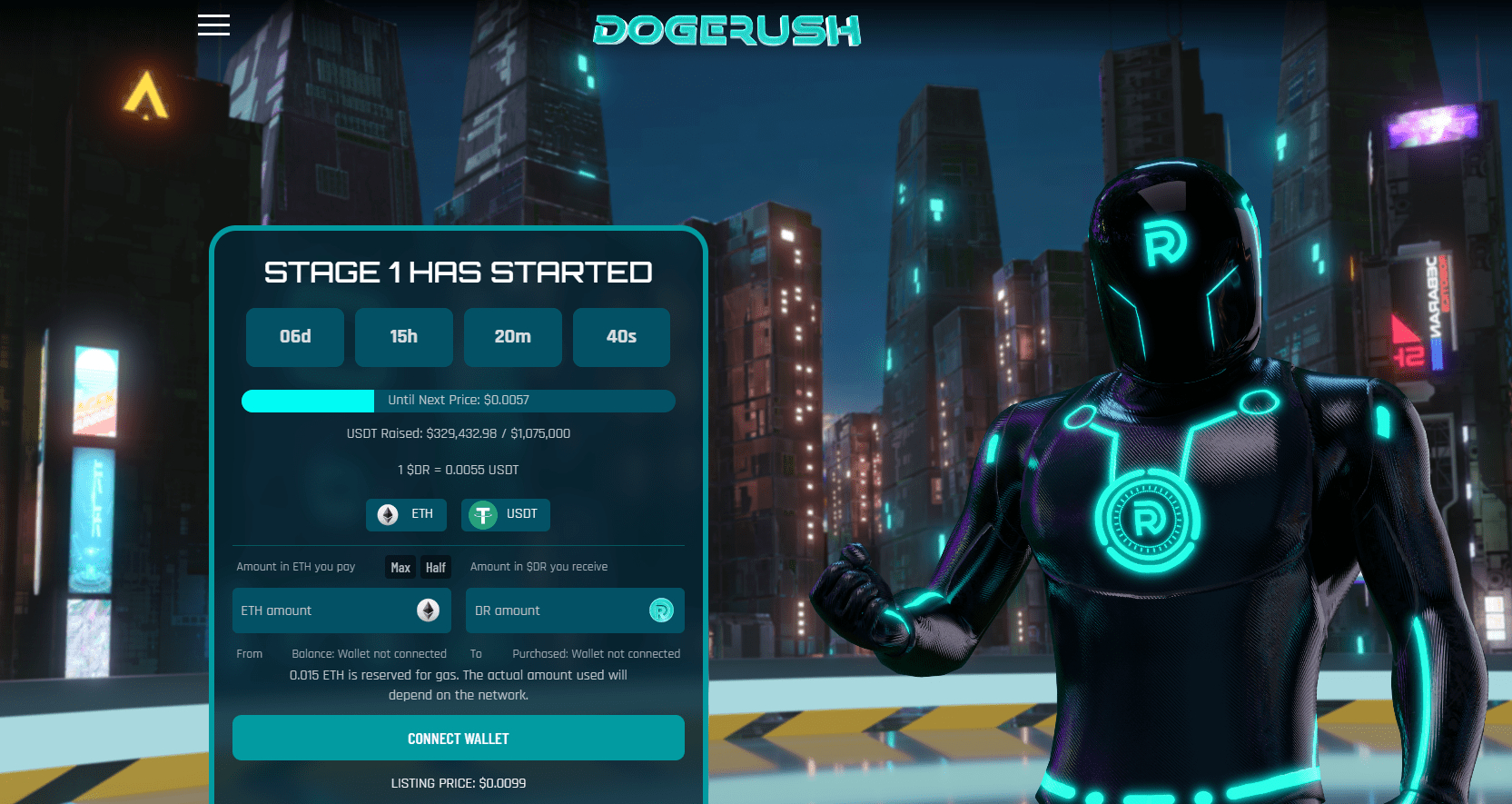 Investors are constantly seeking the upcoming prominent meme coins. While they may have overlooked tokens that have already skyrocketed, the market consistently presents promising prospects. If you manage to identify the right one, your investment portfolio has the potential to experience substantial growth.
Doge Rush, the latest addition to this particular domain, is a meme coin with considerable growth possibilities. This coin not only possesses numerous features but also introduces utility to the meme coin realm. We provide a comprehensive overview of all the essential details regarding Doge Rush.
Doge Rush Brings Utility to Meme Coins
Doge Rush revolutionizes the cryptocurrency landscape by seamlessly blending the widespread appeal of meme coins with practical functionality, resulting in an extraordinary and captivating gaming experience for users. The platform, known as DogeHub, offers an array of casual games, each equipped with an integrated on-chain mechanism that enables the exchange of collectibles (NFTs) across all games.
DogeHub stands as a cutting-edge gaming platform that harnesses the power of meme coins to deliver an unparalleled gaming experience. Within it, you will encounter a diverse assortment of revamped casual games, complemented by an on-chain mechanism that simplifies the sharing of collectibles (NFTs) across all games.
The platform will let you Immerse yourself in the free-to-play mode to not only enjoy the game but also earn cryptocurrencies, or take your earnings to new heights by acquiring NFTs that vary in rarity and potential return on investment. The allure of Doge Rush extends beyond mere entertainment—the stakes are raised as your performance can translate into actual earnings. Imagine being rewarded for the time you invest in playing video games. With Doge Rush, gamers are provided with a genuine opportunity to earn real money. Play-to-Earn games like Doge Rush recognize and reward your dedication and commitment by granting you the chance to earn $DR.
DogeWin Offers Contests and More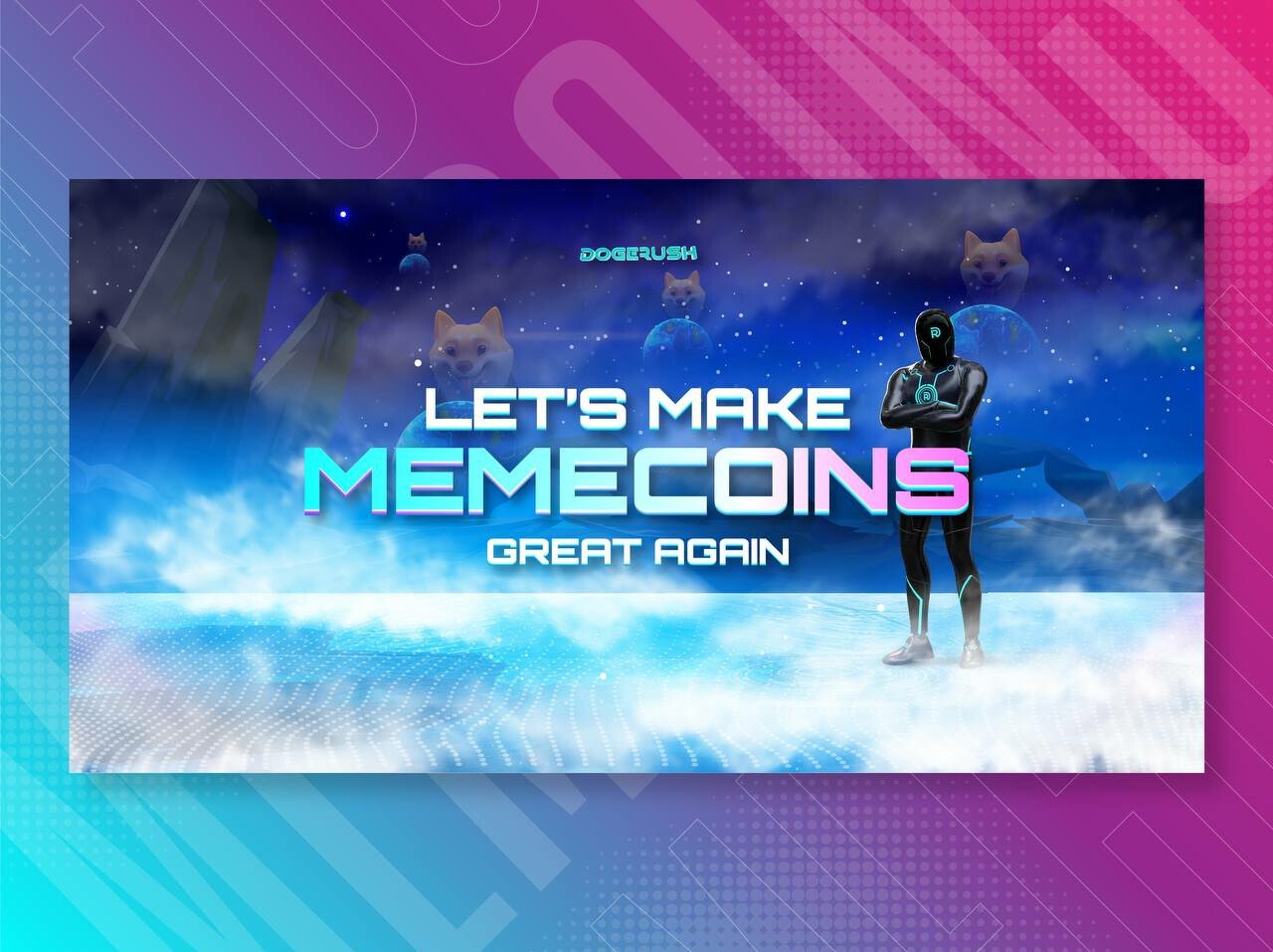 DogeWin functions as a robust platform, empowering users to partake in hourly contests where they have the opportunity to win valuable NFTs and ETH. Within the platform , you will discover a diverse array of notable collections such as MAYC, MoonBirds, and Pudgy Penguins, providing users with the chance to acquire rare and valuable digital assets. Engaging in this interactive experience allows users to actively participate in Web3 and cryptocurrency, all while immersing themselves in a fun and exhilarating environment. With the integration of the $DR token, the platform offers a user-friendly interface that simplifies the process of joining ETH competitions.
Check Out the Doge Rush Presale as it Brings Many Benefits
📣 Attention #DogeRushArmy! 📣

Stage 1 of our #Presale is now live! 🔥

Don't miss out on the opportunity to get your $DR tokens before the price goes up!💰

Get your hands on some $DR now!💰💸💎

Buy Now: https://t.co/C2irnwZBrH #DogeRush #DogeRushArmy pic.twitter.com/mCZ0sQBQ4J

— Doge Rush (@DogeRushCoin) May 21, 2023
The initial stage of the Doge Rush presale is underway, and investors are encouraged to explore it. The DR token is currently available at a price of $0.055. In the subsequent stage, the price will rise to $0.0057, and eventually, the token will be listed at $0.0099.
Joining the presale will allow you to step into the world of Doge Rush, where you assume the role of Doge and embark on a challenging mission to escape the clutches of Elon Musk in the abandoned subways of a dystopian underworld. This game possesses immense meme potential, offering a unique and entertaining experience. Take command of Doge by swiping in various directions—up, down, left, and right—to collect coins while skillfully evading Elon's pursuit. As you progress through the game, the pace quickens, introducing more obstacles along your path. The higher the difficulty, the greater your opportunities to earn points and, subsequently, more cryptocurrency.
Doge Rush introduces a diverse cast of characters, each possessing upgradeable NFT skins with varying prices and estimated return on investment for players. Enhance your character by reaching higher levels, merging it with another character to boost your earnings from gameplay, or even engage in selling it to fellow players through the Doge Rush marketplace. The potential of this game is truly remarkable, so come and join the $DR community before it gains viral status.
The Roadmap is Filled with Exciting Developments
Doge Rush has meticulously crafted a roadmap that offers a comprehensive overview of the undertaken steps, accomplished achievements, and pursued goals to bring its vision for the Doge Rush Game and the $DR token to life. This roadmap is structured into four distinct phases, each delineating significant milestones and strategic endeavors.
In Phase 1, the primary focus revolves around ensuring the utmost security by conducting a thorough audit to establish a robust and dependable platform. Concurrently, the team is actively engaged in developing the game concept, establishing a strong presence across various social media platforms, and successfully launching the pre-sale website. Furthermore, they have embarked on compelling YouTube campaigns, undertaken extensive PR marketing initiatives, and secured valuable sponsorships on renowned cryptocurrency websites.
Phase 2 of the roadmap has witnessed remarkable progress, marked by several significant achievements. This phase has seen the successful launch of Doge Rush on Uniswap, along with achieving listings on renowned platforms like CoinMarketCap (CMC) and CoinGecko (CG). Additionally, the project has secured listings on top-tier centralized exchanges (CEXs), ensuring wider accessibility for users. As part of the expansion, Doge Rush has introduced DogeHub, an innovative gaming platform, and implemented influencer marketing campaigns to extend its reach and engage with a broader audience. Furthermore, the launch of DogeWin has taken place, providing users with exciting opportunities.
Moving into Phase 3, the focus shifts towards key initiatives designed to elevate the Doge Rush ecosystem. This phase includes the highly anticipated release of exclusive Doge Rush NFTs, while the platform undergoes rigorous third-party audits, with Certik acting as the primary auditor to ensure security and reliability. Additionally, there is a strong emphasis on establishing partnerships with major CEXs, further enhancing the project's visibility and liquidity. Exciting additions such as player-versus-environment (P2E) leaderboards and captivating giveaways are also on the horizon, fostering increased user engagement. Furthermore, celebrity marketing collaborations and YouTube shoutouts from renowned influencers are in the pipeline, further augmenting the project's exposure and appeal.
The fourth and final phase of the roadmap aims to achieve crucial milestones in expanding the reach and accessibility of Doge Rush. The primary objective is to secure listings on major exchanges, ensuring that the project becomes widely accessible to a broader audience. Simultaneously, Doge Rush will actively pursue partnerships with renowned gaming studios, forging collaborations that enhance and elevate the overall gaming experience offered by the platform. Through these strategic partnerships, Doge Rush aims to establish itself as a prominent player in the gaming industry, providing users with exceptional and engaging gameplay while furthering the adoption of cryptocurrencies and blockchain technology.
Rush to the $DR Presale
Doge Rush is one to keep an eye on. The presale is underway, so it is recommended to join if you want to get in early on this token. There's a lot of potential, given that it has so much utility. One thing is for sure, Doge Rush is going to cause a huge splash in the market when it eventually gets listed.
---