DOGE Roaring After Twitter Feeds Update, Borroe Attracts Big Boys as a Low-Risk Investment
Disclaimer: The text below is a press release that is not part of Cryptonews.com editorial content.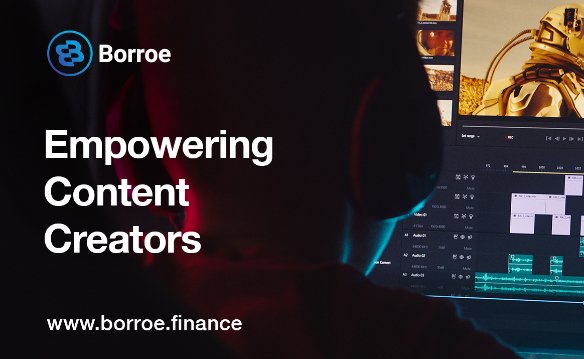 Cryptocurrency markets are known for their wild price swings, and Dogecoin (DOGE) has once again proven its ability to surprise investors.
The meme-inspired digital coin experienced a remarkable spike of over 30% following a Twitter Feeds update by none other than Elon Musk, the CEO of Tesla and a prominent figure in the crypto world.
Meanwhile, amidst the excitement surrounding DOGE, a new token called Borroe Finance ($ROE) is making waves as a low-risk investment option, attracting big players in the crypto space.
DOGE Surges After Elon Musk's Twitter Feeds Update
Dogecoin, often referred to as DOGE, has captured the attention of both crypto enthusiasts and mainstream media due to its unconventional origin as a meme-based cryptocurrency.
Recently Elon Musk made a playful gesture on Twitter, replacing the iconic blue bird on his company's website with an image of a Shiba Inu, the mascot and logo of Dogecoin.
This lighthearted update caused an instant surge in DOGE's price, sending it soaring by over 30% in just one day.
As the crypto community closely follows Musk's social media activity for any signs of DOGE-related updates, the recent Twitter feeds change has once again demonstrated the influence of key figures in the market.
Introducing Borroe Finance: Empowering Content Creators
Amidst the buzz surrounding DOGE, Borroe Finance has emerged as a promising token built on the Polygon blockchain infrastructure.
This innovative project aims to revolutionize content creation and empower content creators by providing a new way to monetize their work.
With a focus on the Web3 community, Borroe Finance has experienced significant growth during its presale, showcasing the potential for remarkable returns with 5x growth potential.
By integrating AI-powered risk assessment, secure blockchain technology, and streamlined payment solutions, Borroe Finance ensures a safe and efficient fundraising process.
This approach has enticed seasoned investors seeking stable and transformative projects to capitalize on.
Don't Miss Out On Borroe Presale
As Borroe Finance enters Stage 1 of its presale phase, the project is generating massive buzz within the crypto community.
The $ROE token, well priced at $0.0125 per token, has already attracted the attention of investors looking to accumulate it at the best possible price.
With over 34 million $ROE tokens already sold, the presale funding generated will be dedicated to building a robust ecosystem that provides utility and benefits to $ROE token holders.
Borroe Finance aims to be inclusive and accessible, allowing anyone to participate in the presale event.
Furthermore, the platform caters to a wide range of investors by accepting multiple payment methods, including popular cryptocurrencies like BTC, ETH, and BNB.
Investors seeking a low-risk investment option with significant growth potential should consider participating in the Borroe presale.
The project's innovative features, focus on user empowerment, and dedication to reshaping content monetization make it a compelling choice for those looking to be a part of a transformative project in the crypto space.
Conclusion
The cryptocurrency market continues to captivate investors with its rapid fluctuations and unexpected price movements.
In this dynamic landscape, Dogecoin's recent surge following Elon Musk's Twitter feeds update showcases the influence of influential figures in the crypto world.
Amidst the excitement surrounding DOGE, Borroe Finance stands out as a low-risk investment option that appeals to big players in the crypto space.
With its innovative features, secure infrastructure, and inclusive approach, Borroe Finance is on its way to reshaping content monetization and empowering content creators.
Investors seeking stability and growth potential should take note of the Borroe presale, as the project's remarkable growth potential positions it as a compelling choice in the cryptocurrency market.
Learn more about the Borroe ($ROE) presale here:
---