Do Crypto Trading Bots Make Sense in 2022?
Disclosure: Crypto is a high-risk asset class. This article is provided for informational purposes and does not constitute investment advice. By using this website, you agree to our terms and conditions. We may utilise affiliate links within our content, and receive commission.
Disclaimer: The text below is an advertorial article that is not part of Cryptonews.com editorial content.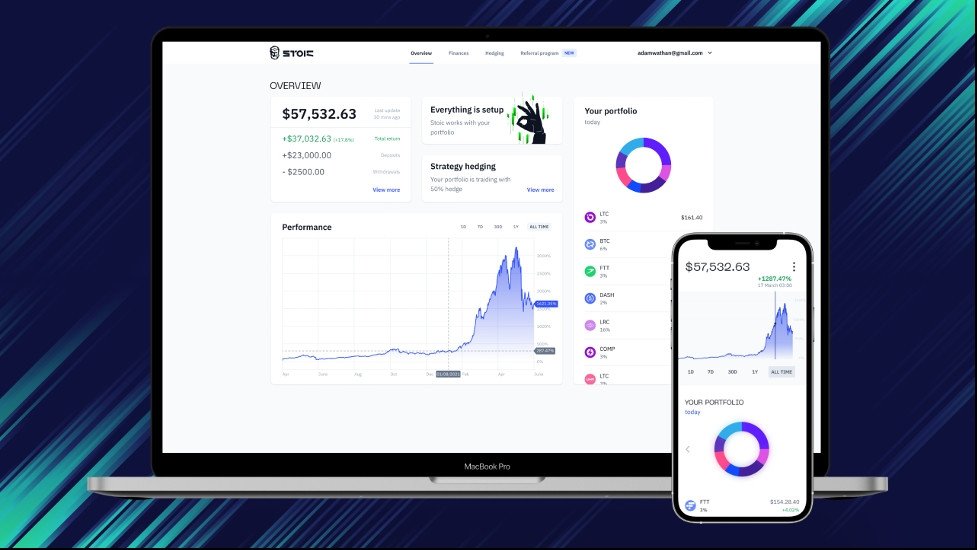 Eating healthy food and drinking clean water makes sense for the body, but are crypto trading bots a good idea for financial portfolios?
It's the year 2022. If anyone grew up watching the TV show, The Jetsons, they would have reason to believe that flying cars would be initiated by now. Even though George Jetson has not fully stepped into reality, major strides have been taken in the technology sector to improve the human experience.
Cryptocurrencies have created a big step forward in the future of finance, and in how individuals and companies interact on a financial level. In fact, cryptocurrency and blockchain technology has impacted sectors such as music, gaming, collecting, and real estate just to name a few.
If Rosie the robot rings a bell from The Jetsons, think of her when crypto trading bots are mentioned. Though not physical robots, these bots serve as software that manage's user's financial portfolios, offering a form of automation that is unique to the industry.
A crypto trading what? Is this article in English?
Yes, this article is indeed in English, not Greek. Traditionally, crypto trading is executed in a manual fashion, spending hours per day in front of a computer screen using fingers to tell the exchanges what to do.
Crypto trading bots, on the other hand, do not need physical fingers to push them into action. Instead, each bot is designed to function on its own and is based upon specific code built into the software.
In regard to manual involvement, it is only required during the initial set up. After the bot is running, the rest of the trading process is hands-free, allowing users to spend time elsewhere or on a different project.
Regulations not fully instated
Institutional and retail investors who consider a lack of regulation in regards to crypto, see the issue as a big turnoff to forward movement. Government agencies, such as the US Securities and Exchange Commission, are working towards achieving regulatory clarity, but are doing so by labeling certain tokens in the crypto space as securities.
Many would argue that this method of enforcement will not result in a well-regulated ecosystem and could instead cause harm towards it.
As a result of the lack of regulatory clarity, some are skeptical in regard to using crypto trading bots. Questions arise such as, "How will crypto trading bots affect taxes?", or "What legal ramifications does one need to keep in mind while using crypto trading bots?".
These questions enter people's minds, especially seasoned investors who have also invested into other asset classes such as real estate or stocks in the past. At this point in time, a trade is a trade, whether it is executed by a human or by a bot.
Crypto trading bots for diversification
Despite government regulation, crypto trading bots are good at diversifying capital among many different cryptocurrencies, allowing an investor to get exposed to multiple different assets in a short period of time.
Since these bots are designed to give users a positive experience, the diversification is quite substantial, therefore not placing all eggs into one basket so to speak.
Diversification is essentially spreading the risk across various assets in case one ends up tanking or another ends up shooting to the moon. Diversification is not a new concept and has been a long-standing method of investing, especially within the stock market.
Automation as a lifestyle
Giving up complete control of life isn't always a good thing. But placing certain areas into automation mode can free up more time and cut down on stress. Areas such as bill pay, driving, and now crypto trading are areas that are worth considering taking the leap.
Technology is here to make life easier, not more burdensome. With that though comes a level of caution that is healthy to employ, but also a level of curiosity that can help overcome mental hurdles.
Many would argue that time freedom is what they are after, not necessarily more possessions. Time is the most limited resource that humans have, which is why it is valued at such a high level. Automation can help in mundane or routine situations in order to designate time elsewhere.
Automated Crypto Bots Making Sense
It is up to the individual investor whether or not crypto trading bots are the right choice. Keep in mind, it is not the bot itself that could cause a legal issue, but the actions the bot is taking with a particular portfolio.
Upon deciding to use a crypto trading bot such as Stoic AI for example, make sure that it has a proven track record and works hand-in-hand with a world-renowned exchange with high security measures. Cryptocurrencies are not backed by central banks and if stolen, there is little chance of retrieving them back.
Stoic has been operating as an automated trading app since 2020 with a groundbreaking Long-only option for crypto investors. As of October 2022, Stoic now has a new, market-neutral option that performs regardless of fluctuating market conditions.
An official Binance Broker, Stoic utilizes Binance security measures as it integrates via API to the leading-edge exchange. Only account owners are able to initiate withdrawals of funds in order to maintain a high level of security. There is other alternatives trading bots such as bitcoin revolution.
As time goes on, and as the crypto space matures, more investors will be exploring crypto trading bots as a solution to their time dilemma. In the end, be smart, vigilant, and willing to explore all options when it comes to automated crypto investing.
Related
---