Diving into the Crypto Buzz: Borroe's ($ROE) Impending Presale Outshines Dogecoin (DOGE) and Bitcoin Cash (BCH)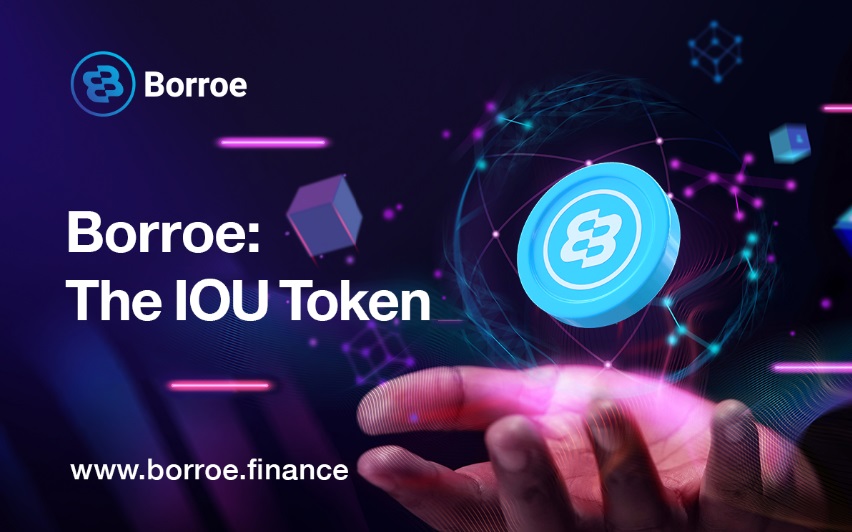 Since Borroe seeks to revolutionize blockchain invoicing and discounting in the NFT and Web3 space, its presale continues to be the talk of the town as Dogecoin (DOGE) and Bitcoin Cash (BCH) remain shaky.
With the Borroe presale gaining momentum to the tune of 36.5M $ROE sold, this innovative fundraising platform intends to offer investors lucrative openings in the Web3 space.
The Borroe Blast Off
By streamlining the fundraising process, Borroe will enable more users to jump on the Web3 bandwagon based on its smooth discounting and invoicing processes. As a result, all eyes are glued on Borroe becoming one of the dominant forces in the Web3 ecosystem.
The lending process has not been a friendly affair for participants based on the handles endured like the rigorous procedures involved. As a result, Borroe integrates smart contracts, blockchain technology, and AI-based risk assessment for seamless and automated operations.
Given that users' interests are at the heart of the Borroe marketplace, some of the benefits accrued include governance membership, discounted transaction fees, repayment rewards, and invoice buying.
As a result, the Web3 barrier to entry is addressed through enhanced analytics rendered through technological innovations, such as artificial intelligence (AI).
With the $ROE token currently retailing at $0.0125 at Stage 1, Borroe is showcasing itself as a force to be reckoned with in the Web3 fundraising space because its intention is to mainstream this sector, given that the primary beneficiaries will be creators as an equitable-sharing model will be presented.
What are the DOGE and BCH stakes?
Dogecoin has been on the receiving end based on sluggish momentum, which has seen the token lose the seventh spot.
The memecoin was down by 1.2% in the last two weeks, according to Coingecko data. Its price has been stagnant and this has been a costly affair as its upward movement has stalled.
DOGE has not been able to ride on the bullish wave being experienced in the Shiba Inu (SHIB) ecosystem as the much-anticipated Shibarium edges closer. For instance, SHIB has been the top weekly gainer despite the downturn experienced in the overall crypto market.
On the other hand, Bitcoin Cash continues to trend in uncertain waters despite the recent Litecoin (LTC) halving event.
BCH has encountered a falling or descending channel, which is a bearish trend because it is characterized by lower lows and lower highs. BCH was down by 4.4% in the last two weeks, according to Coingecko.
Therefore, Borroe continues to outshine both DOGE and BCH as its presale is going through the roof.
Learn more about Borroe ($ROE) here:
Visit Borroe Presale | Join The Telegram Group | Follow Borroe on Twitter
---