Discover These Innovative Blockchain Ideas in 2023
Disclosure: Crypto is a high-risk asset class. This article is provided for informational purposes and does not constitute investment advice. By using this website, you agree to our terms and conditions. We may utilise affiliate links within our content, and receive commission.
Disclaimer: The text below is an advertorial article that is not part of Cryptonews.com editorial content.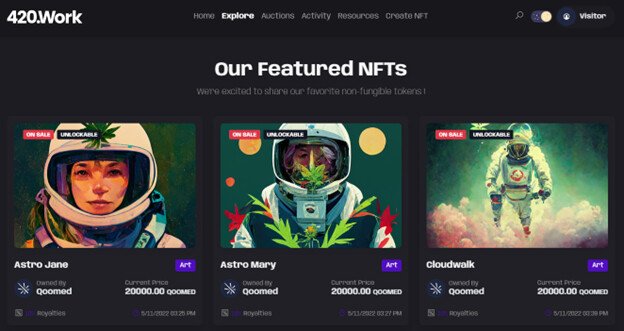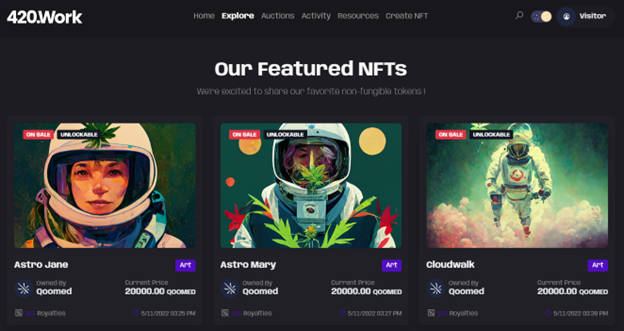 Despite the fairly rough past year for cryptocurrencies, the degree of innovation within the blockchain industry shows no signs of slowing down. Corporations and start-ups continue to explore the advantages of the novel technology within multiple sectors and the market growth is projected to reach 1,43 billion by 2030 at a yearly growth rate of nearly 86% (Source: FinanceYahoo).
In this article we will take a brief look at some of the most promising new projects to look out for in 2023, as well as some returning players with some new improvements that will potentially open a new page for the market. Strap in!
DeFi
DeFi (Decentralized Finance) is definitely one of the most promising concepts within the crypto multiverse over the last few years. It introduced multiple innovative solutions such as decentralized exchanges (DEX), yield farming, lending protocols and others that greatly expanded the use cases of cryptocurrencies from a financial standpoint.
One promising idea is an open, decentralized and public blockchain infrastructure executed by a secure network of permissionless validators using Proof-of-Stake (PoS) consensus. It focuses on accelerating DeFi applications across multiple chains, essentially making the cryptocurrency ecosystem more interconnected – a concept that paves the way towards compatibility and adoption within the space. These concepts have been around for a while, but recently have reached a considerable milestone – the introduction of a fully decentralized, DEX compatible, time-weighted average price protocol (TWAP) which can be seamlessly integrated with existing EVM DEXs.
The goal of TWAP is to improve the conditions within the DeFi ecosystem by allowing orders to be executed more efficiently. This can potentially bring the whole DeFi market to a new level, making this idea one of the trends to closely follow in 2023.
Crypto analytics
There are many innovative ideas in the field of crypto analytics. This field is focused on creating new tools for cryptocurrency trading. They provide multiple functions including trading signals, predictions and social analytics to help traders make informed decisions. Especially during the turbulent times and given the inherent volatility of cryptocurrency markets, this field is enjoying a considerable investor interest due to its use case nearly every crypto investor can make use of.
Projects in this field have already raised more than millions of dollars at the time of writing. The considerable initial traction it has gained among investors can be a testament for the future potential of crypto analytics, making it one of the ideas to pay attention to in the upcoming year.
New ideas for cryptocurrency
Both existing and new cryptocurrencies have a lot in store for 2023. There are definitely a few projects that you need to follow due to their huge potential for the cryptocurrency market. After some recent changes among established cryptocurrencies which transformed the blockchain's consensus to PoS (Proof of Stake) from PoW (Proof of Work) – many more changes to the ecosystem are planned for the coming year which will introduce a lot of improvements in various segments. Major players in the market recently revealed a new development track focused on resolving the issues surrounding the censorship of transactions and an exploitative bot-driven trading practice known as maximal extractable value (MEV).
Resolving key issues related to leading blockchain solutions is one of the most important steps towards the widespread adoption of cryptocurrencies. It goes to show that the industry can work on providing solutions through technical improvements to even the most pressing problems, essentially driving the innovation of the whole sector forward.
Sustainable Development
Many innovative projects focus on the environmental sector and more specifically on sustainable development, which has fallen out of the top charts within the crypto industry lately. Nevertheless, with the current environmental challenges we are facing and the missed environmental targets set by governments and organizations such as the UN, the importance of ecologically sustainable solutions has never been greater.
Companies in the field of sustainable development create ecosystems for brands, businesses and individuals who want to reduce their negative footprint on the environment. The projects introduce tokens for carbon offsets, a concept that has found increased support from environmental organizations and governments around the world and is increasingly seen as one of the future ways of tracking environmental impact and rewarding efficient behavior. Stakeholders are able to buy, sell, or retire carbon credits while avoiding double counting and fraud by utilizing blockchain technology and its immutability, transparency and tamper-proof nature.
Qoomed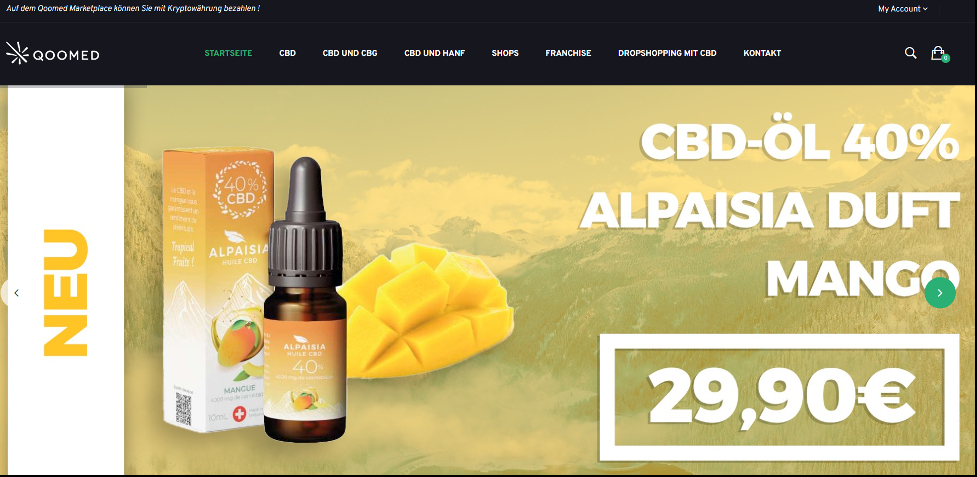 Another new player on the blockchain market that is focusing on an emerging sector with a considerable upside potential is Qoomed. The project creates an ecosystem that introduces multiple blockchain concepts to the CBD industry such as a B2B and B2C marketplace for CBD products, a unique token with various use cases, as well as a NFT platform.
The marketplace connects both companies and private sellers with buyers of CBD products directly. Furthermore, Qoomed offers a multitude of tools on the marketplaces such as payment integration solutions and advanced dashboards that allow companies to effectively manage their operations and grow their business. Additionally, the marketplace introduces multiple solutions for a variety of stakeholders such as dropshippers that enable them to set up their business and get exposure to thousands of potential customers easily and in no time.
Qoomed also introduces the first NFT platform with focus on art created specifically for the CBD sector. Users can buy, sell and mint their own unique NFTs with the QOOMED token. The platform charges royalty fees that are transparently disclosed for each specific product. Artists are also granted additional exposure through their own subpages on the platform that list all of their currently submitted NFTs.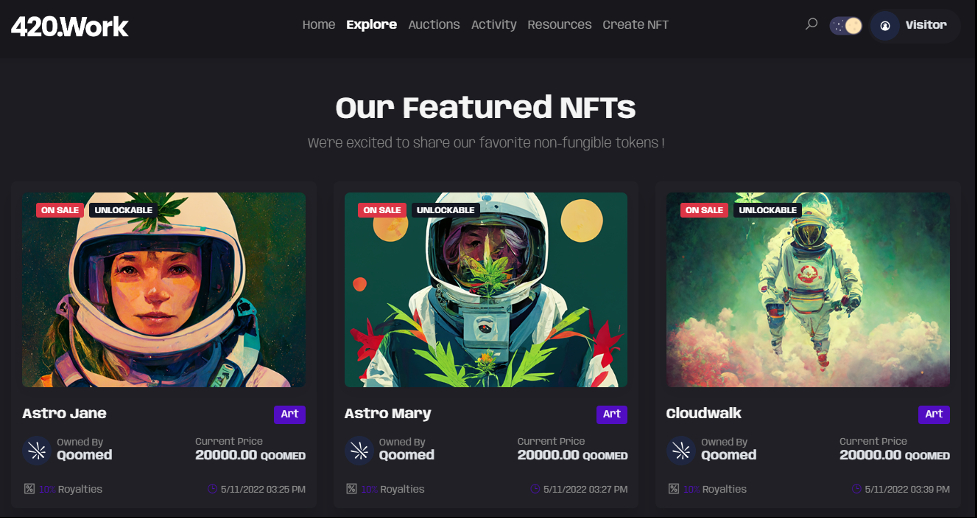 Qoomed has already launched both their blockchain-based marketplace for CBD and cannabis products, as well as the first NFT platform for the CBD industry. Multiple unique art pieces have already been listed on the platform – you can check them out here.
---