Discover the Future of Crypto-Powered Wellness and Rewards – How to Buy Early?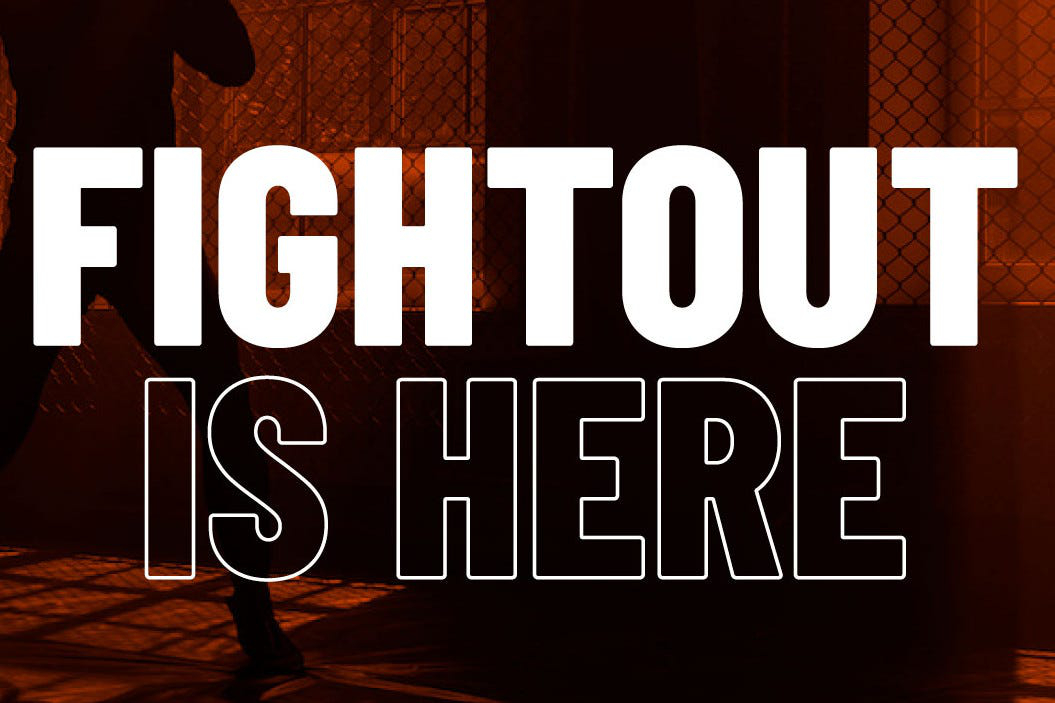 Fight Out ($FGHT), the most talked about revolutionary gaming project, has generated a staggering $5.88 million in presale investment ahead of its centralized exchange listings on April 5th.
The gaming platform has scaled to become one of the best projects of 2023 as it features fitness wellness and blockchain technology to facilitate an ecosystem that offers members a variety of financial perks to stay fit.
However, there isn't much time left to invest and generate massive gains, with its presale concluding in less than four days.
Fight Out: The Bridge Between Fitness Wellness and Metaverse
Fight Out ($FGHT) is an innovative train-to-earn (T2E) model that integrates play-to-earn (P2E) dynamics to enable fitness enthusiasts and gamers to incorporate their real-life features into the gaming ecosystem.
The project aims to provide commercial ventures and motivation to users to enhance their training dedication and increase their gaming excitement.
The platform developers have outlined prevalent challenges affecting traditional fitness and wellness setups.
These range from exploitative monetization practices that do not reward members for their purchases, lack of motivation to stay dedicated, and detachment of real-life features into gaming.
Additionally, Web3 has been portrayed as complex, and Fight Out aims to change these narratives.
The fast-rising gaming project provides users with various utility equipment to train, live a healthier and more active lifestyle, and enjoy the metaverse.
To start, users must download the Fight Out app and create a unique non-fungible token (NFT) avatar called "Soulbound."
Once minted, the Soulbound NFT cannot be sold. As its name implies, these avatars incorporate each user's real-life features into the gaming platform.
Members can upgrade their avatars as they train hard, reach fitness and wellness milestones, and complete challenges.
Of course, an avatar upgrade comes with perks such as access to metaverse community challenges, fitness gaming tasks within the ecosystem, and much more.
Unlike traditional gaming platforms with no incentives for engagement, Fight Out tends to differ as each user is rewarded based on their participation.
For competing in tournaments, community activities, tasks, wagering bouts, real-life fitness and wellness achievements, and overall progress, $REPS will be earned as detailed in the platform's whitepaper.
$REPS is Fight Out's in-app transactional off-chain currency used to incentives its community members for support and participation.
The off-chain currency can be spent on in-app purchases for cosmetics to upgrade avatars, discounts on the app's subscription, and payments for virtual fitness and wellness trainer.
At the heart of the gaming platform is $FGHT, its native on-chain token. The token powers transactions, staking, and governance in the project ecosystem.
In addition, users can buy more $REPS using the $FGHT token.
$FGHT Token Presale – Time Is Running Out
Fight Out has already raised over $5.88 million in its last lap presale stage. Currently, 1 $FGHT trades at $0.03330.
However, in less than four days, there will be a further increase to $0.0333.
Now is the best time to take advantage of the discounted price and increase potential earnings.
How to Buy $FGHT Tokens
Ready to invest? We have created simplified steps to follow.
Create a Crypto Wallet
To start, investors must set up a crypto wallet. We recommend the MetaMask wallet for desktops and the Trust Wallet for mobile devices.
Purchase USDT or ETH
After the setup is complete, users must purchase Ethereum (ETH) or Tether (USDT).
These digital currencies can be purchased on most crypto exchanges and then transferred to the crypto wallet.
Connect to Wallet
Once USDT or ETH has been transferred to the crypto wallet, the next step is to link it to the official Fight Out presale web page. Select the "BUY FGHT NOW" button and follow the on-screen instructions.
Buy the $FGHT Token
An order page will pop up once the wallet has been linked successfully.
Investors must select whether to purchase $FGHT tokens with USDT or ETH, enter the number of tokens, and proceed to confirm the transaction via the wallet provider.
Claim Your $FGHT Token
Once the $FGHT presale stage concludes in 3 days, users can claim their purchased tokens on the platform website seamlessly.
Disclaimer: The Industry Talk section features insights by crypto industry players and is not a part of the editorial content of Cryptonews.com.
---