Discover a Way to Earn €8K a Month on Your Bitcoin and Savings
Disclosure: Crypto is a high-risk asset class. This article is provided for informational purposes and does not constitute investment advice. By using this website, you agree to our terms and conditions. We may utilise affiliate links within our content, and receive commission.
Disclaimer: The text below is a press release that was not written by Cryptonews.com.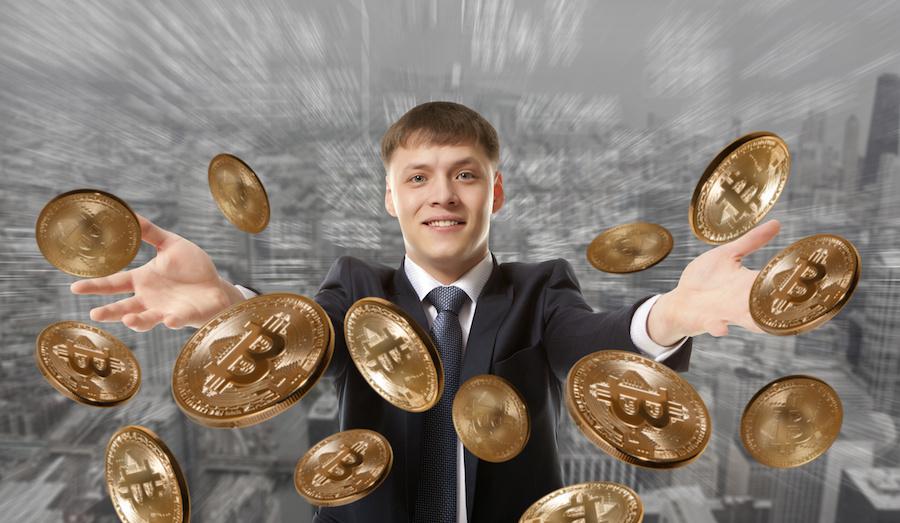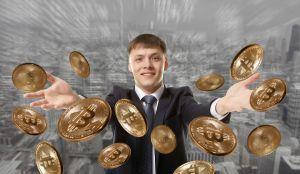 ArbiSmart.com is a regulated, crypto arbitrage investment platform which is generating an insane amount of buzz in the crypto space right now. Why? Because it is offering profits of up to 45% a year, with almost no risk at all!
Here's how they're doing it:
The Basics
Crypto arbitrage is an investment strategy that is broadly considered to be one of the lowest risk strategies out there. It involves exploiting the fact that briefly, a cryptocurrency can be available on a number exchanges at the same time at different prices. During this window of opportunity, the coin can be bought on the exchange where it is cheapest and then sold on the exchange where it is most expensive, enabling the trader to make a profit on the spread.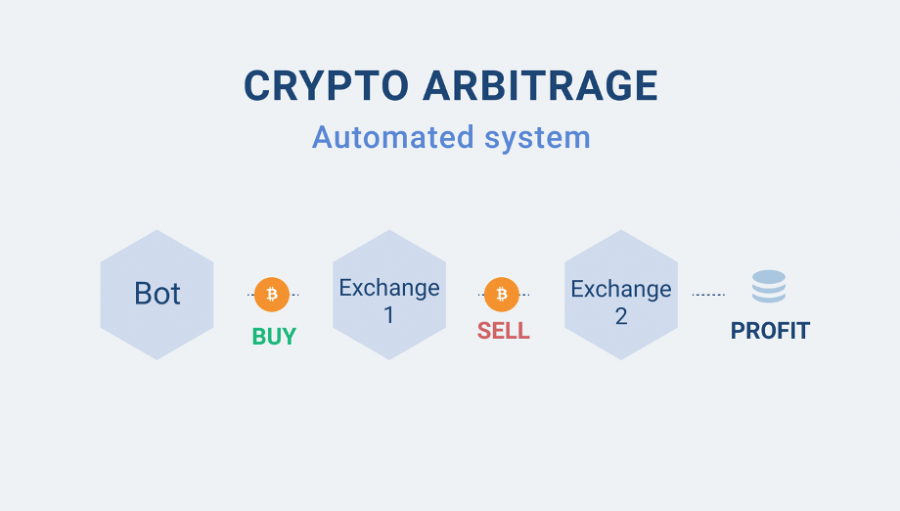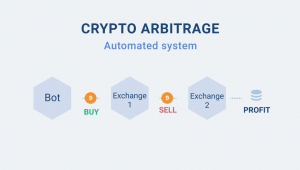 ArbiSmart has an AI-based machine learning algorithm that scans 35 different cryptocurrency exchanges simultaneously, around the clock to identify and take advantage of digital currency price imbalances. The automated system, which can handle a huge volume of transactions at once, is able to react to emerging crypto arbitrage opportunities at warp speed, well before the market adjusts and the temporary price difference is resolved.
The Good News
The ArbiSmart platform is EU licensed. This means that you are placing your hard-earned money in safe hands. As a regulated company they are regularly audited to ensure that client and company funds remain separate and that an insurance fund is maintained to cover all client capital in case of emergency. The company also has to undergo criminal record checks for all personnel and implement bank-grade, data security protocols, as well as strict KYC and AML procedures.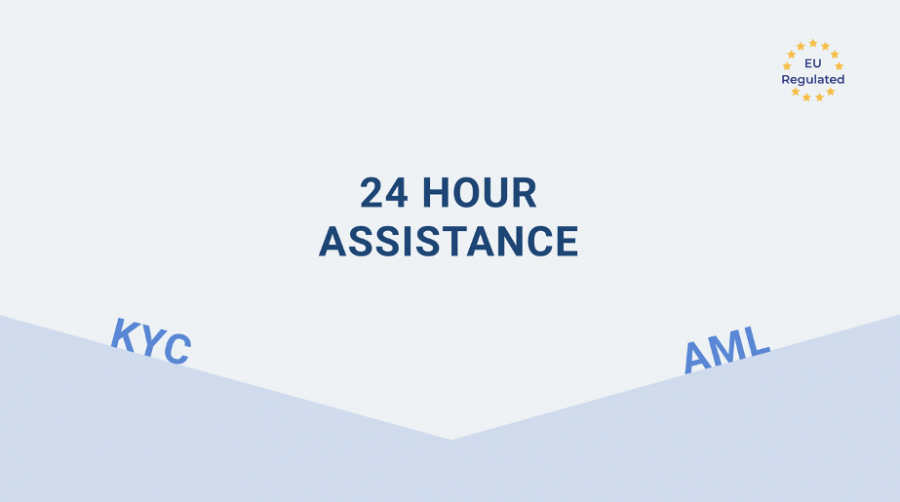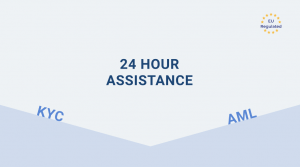 All this adds up to a safer crypto investing experience. You can invest with the peace of mind that comes from knowing that the company has regulatory oversight, with tough technological security measures in place to guarantee the integrity of your account, and full coverage if the company ever had a successful breach.
There is also always a person on the end of the line to provide assistance 24 hours a day. In addition to phone support, you can always reach the ArbiSmart team by email, chat, Telegram, Twitter, Messenger, Viber, Whatsapp and more.
This is probably one of the main reasons that the company already has such a solid online reputation. Top sites, from Krypto-monitor and Cointelegraph, to Hackernoon, Nasdaq.com and NewsBTC have been sitting up and taking notice. Add to this, 4.4 out of 5 stars on crypto customer review site Trustpilot and a flood of positive feedback across social media.
The Even Better News
The most exciting fact about the ArbiSmart platform is that it guarantees insane returns on your Bitcoin. Earnings start at a generous 10.8% and reach as high as 45% for bigger investors. Even in the crypto space, these kinds of profits are unheard of, but it gets even better from here.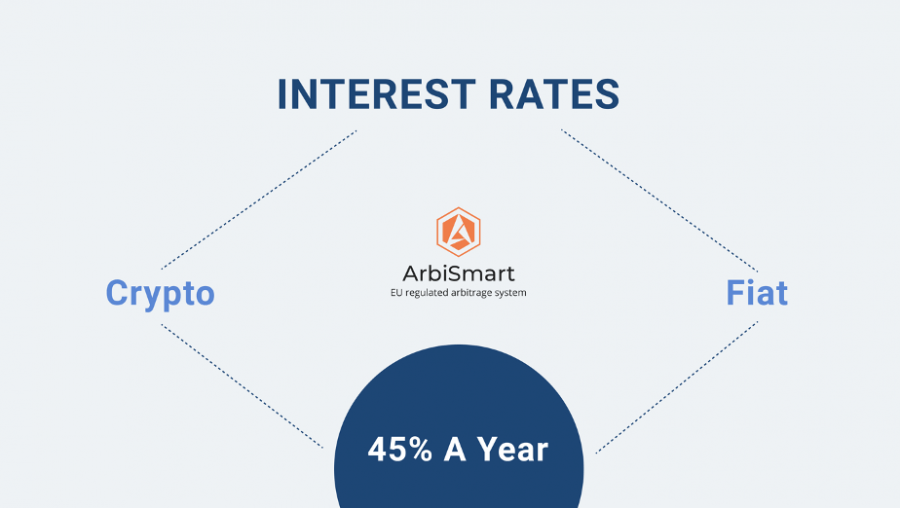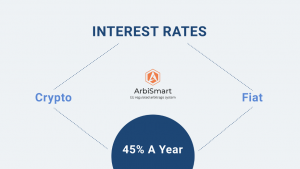 When you sign up with ArbiSmart, you deposit funds in either fiat or crypto and then your part is done. While you get on with the rest of your day, the fully automated platform automatically converts your capital into RBIS, the native token and uses it for crypto arbitrage trading on your behalf. At any time at all, you can withdraw your profits in EUR, or you can keep them in RBIS, which is consistantly appreciating.
The RBIS token is not even listed yet, but in the year and a half since it was introduced, it has already gone up by more than 120% in value. Given growing client acquisition, in line with the development of new products and services and the increasing popularity of the platform, the RBIS value is projected to increase by 3,000% by the end of 2021.
This translates to cold, hard cash, since you earn capital gains on the increasing value of the token in addition to your crypto arbitrage profits.
The Truly Excellent News
ArbiSmart isn't done offering almost risk-free revenue opportunities on your Bitcoin. In the next couple of months, the company will be launching the ArbiSmart interest-bearing wallet.
You don't need to be a crypto arbitrage platform client to benefit from the wallet, although it is a great place to put your profits to work. Interest rates on crypto and fiat can reach up to 45% a year, depending on the account currency, deposit amount and the type of savings account selected.
The Bottom Line
If you are looking for a platform where you can enjoy all the benefits of bitcoin volatility, with close to zero risk then ArbiSmart is definitely a great option for you. Since the platform is fully automated no effort or market knowledge is required, once you've registered and funded your account.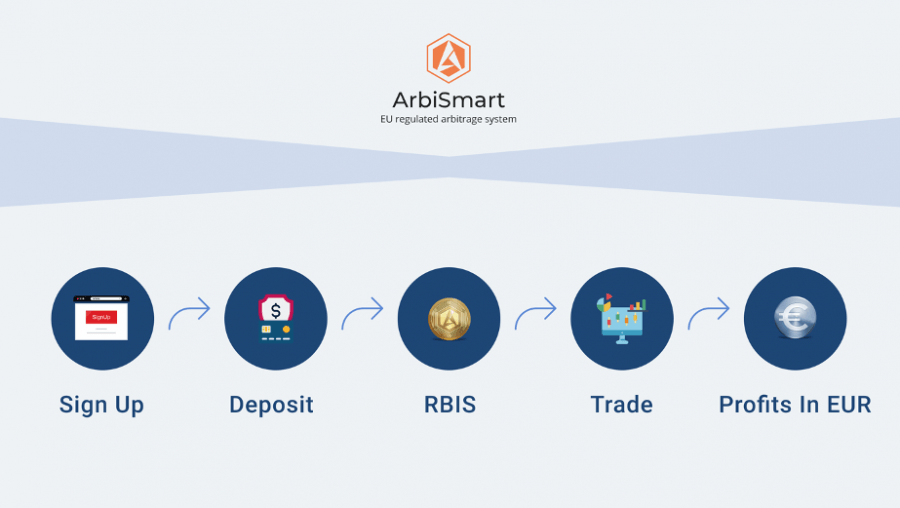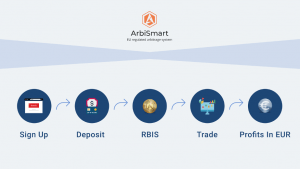 The ArbiSmart site offers a wealth of information about how arbitrage works and it has a blog that also offers educational content on all kinds of topics relating to Bitcoin, blockchain and online crypto investing. Of course, via the website, you can also sign up to the crypto arbitrage platform and start investing straight away.
{no_ads}
---