DigiToads Tokenomics Set it Apart From FLOKI, BabyDoge, and ELON Meme Coins
Disclaimer: The text below is a press release that is not part of Cryptonews.com editorial content.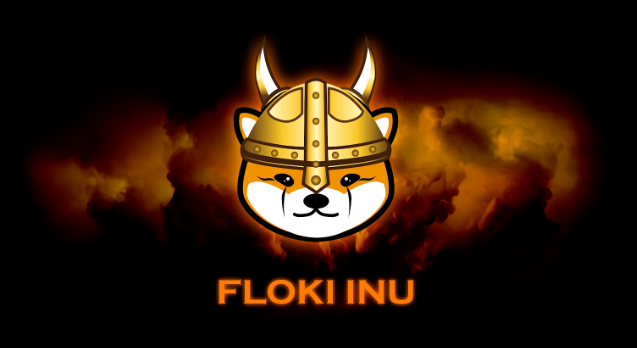 Meme coins have become a highly captivating investment for crypto enthusiasts. Floki, BabyDoge, and Elon used to be the top meme coins until DigiToads was introduced into the market.
Floki, Elon, and BabyDoge are popular meme coins that gained attention due to their association with influential figures.
While they initially sparked excitement, their long-term viability remains uncertain.
DigiToads (TOADS) has the same engaging and humorous nature as other meme coins but it stands out with its real-world utilities.
It distinguishes itself from meme coins like FLOKI, BabyDoge, and ELON through its thoughtful tokenomics.
DigiToads, a newly launched ICO, utilizes tokenomics to establish a robust economic framework for its digital ecosystem.
Tokenomics plays a crucial role in shaping the distribution, circulation, and value of the DigiToads tokens.
With a well-structured allocation plan for early investors, DigiToads aims to establish a sustainable ecosystem for long-term growth potential. Let's find out more about its tokenomics.
Revolutionary DigiToads Tokenomics: Paving the Path to Sustainable Growth
With a total token supply of 585 million, DigiToads has carefully allocated token reserves to various aspects of its ecosystem.
Out of the total supply, 405.35 million tokens are reserved for the Presale and Community Bonus programs, incentivizing early adopters and fostering community engagement.
This allocation ensures a fair and inclusive distribution, encouraging participation and long-term commitment from supporters.
Additionally, 42.66 million tokens are allocated for prizes and competitions, driving user engagement and creating excitement within the DigiToads community.
This allocation aims to incentivize active participation and rewards users for their contributions.
To ensure a successful project launch and liquidity provision, 76.99 million tokens are designated for project launch and liquidity pools.
This allocation facilitates initial liquidity, allowing for seamless trading and ensuring a healthy market for DigiToads tokens.
Furthermore, 30 million tokens are allocated for development purposes, enabling the continuous improvement and growth of the DigiToads ecosystem.
This allocation emphasizes the importance of ongoing innovation and technological advancements.
Lastly, 29.25 million tokens are reserved for the team, acknowledging their efforts and aligning their interests with the long-term success of the project.
DigiToads More Lucrative Than Floki, BabyDoge, and Elon Meme Coins?
DigiToads is a DeFi coin that is driven by its powerful and unique burning mechanism.
DigiToads is revolutionizing the cryptocurrency landscape by introducing a unique strategy to P2E gaming, incorporating NFTs.
This innovative approach is not only reshaping the way cryptocurrency functions but also opening up fresh avenues for investors.
At the core of its tokenomics is the TOADS token-burning concept. The project takes on a different approach from conventional cryptocurrencies, where tokens are created endlessly by reducing the token supply with time.
This, in turn, creates scarcity through a strategic process called burning. It removes a portion of the tokens from circulation permanently creating a deflationary factor.
Also, the altcoin levies a 2% tax on each TOADS token transaction in The Swamp, the DigiToads' metaverse.
The burning mechanism of DigiToads serves multiple purposes within its ecosystem. Not only does it can help in creating scarcity, it can drive up the value of the already existing TOADS tokens.
With the depletion in supply, the demand for TOADS tokens will increase. It will result in a potential price increase and better investment opportunities for token holders.
Presently, DigiToads is in its 9th presale stage of 10 proposed presale stages, selling at $0.047 per token. Until now, the DeFi token has raised more than $5.8 million.
The success of the presale serves as an indication of investors' confidence in the future potential of DigiToads.
Conclusion
Floki, Elon, and BabyDoge have no doubt made their market rising market gains and capturing attention. Nevertheless, analysts are now seeing long-term potential in DigiToads.
With its dynamic economic framework and range of utilities, DigiToads provides community members with the opportunity to diversify their portfolios.
Through the strategic distribution of tokens, DigiToads' tokenomics framework promotes community involvement, market liquidity, innovation, and team alignment.
By carefully managing the token supply and its allocation, DigiToads aims to build a sustainable and thriving ecosystem that benefits all participants.
This distinctive combination positions DigiToads as the best cryptocurrency to invest in 2023 for the long term.
---