DigiToads (TOADS) Presale's Passes $5.7 Million Raised, While Solana (SOL) Price Volatility Continues
Disclaimer: The text below is a press release that is not part of Cryptonews.com editorial content.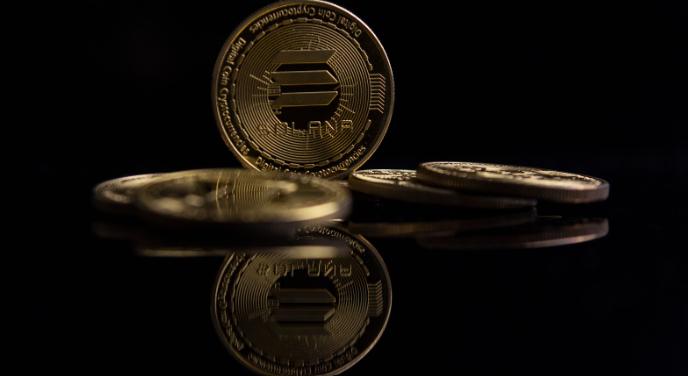 Investors need to wake up and smell the coffee. Many of the prior cycle's top altcoins will fade in importance within the coming months.
The rush of asset managers to follow Fink into the crypto space cements $BTC, but investors need to familiarize themselves with new ERC20 coins if they want to make life-changing wealth this cycle.
New tech and new value accrual mechanisms will replace the old dino coins.
A microcosm of this thesis currently plays out with the Solana (SOL) price volatility unveiling DigiToads (TOADS) presale's strong value proposition.
Regardless of industry, the rules remain the same- adapt or die. A new heavily undervalued altcoin like $TOADS, ready to fly, or a winner from the last cycle, $SOL.
Investors who cannot immediately see the difference will have a surprising shock in the coming cycle.
DigiToads (TOADS) Eyes 1,700% Rally in Coming Weeks
The DigiToads presale has been turning heads and has already raised a whopping $5.7 million, with plenty of room for growth.
One exciting facet of the presale is its dynamically adjusting price mechanism which favors early investors allowing them to lock in a better price for showing their commitment earlier on.
Additionally, unlike most ERC20 coins that launch via ICO, the DigiToads presale features no vesting period meaning all presale participants will be fully liquid at launch.
But what is DigiToads? TOADS is a rich multi-sided self-propagating ecosystem. It attracts capital, distributes capital to TOADS holders, and attracts more capital ad infinitum.
The doxxed team behind the project has created a self-sustaining ecosystem that rewards all community members.
DigiToads features airdrops, passive income from a revolutionary NFT staking mechanic, deflationary tokenomics, a native DEX that allows the protocol to capture all value from swaps inside the ecosystem, an educational platform called the School of Toads that can whip any investor into a competent trader.
And those who complete the school increase their chances of winning a Platinum Toad.
These rare toads allow users to control a portion of the Treasury which they can trade within DeFi, absorbing value from the broader ecosystem, bringing it to The Swamp (the DigiToads ecosystem), and distributing it amongst other TOADS holders.
Price predictions surrounding TOADS range from bullish to hyper-bullish, with low estimates predicting a 400% surge in the coming weeks and more optimistic analysts forecasting an astonishing 1,700% rally.

Solana (SOL) An End to the Alternative Layer One Thesis?
Solana (SOL) was one of the best altcoins to hold in the last cycle and, at one point, home to some of the coolest NFTs in DeFi, such as y00ts. But what will happen in the next cycle?
The SEC deeming Solana (SOL) a security led to major retail platforms such as Robinhood delisting the token, exacerbating the liquidity problems Solana (SOL) already faced.
Investors need to understand that from a tech standpoint, Solana (SOL) offers incredible throughput, an excellent team, and a powerful vision- all the elements of success.
But with investors rotating toward Ethereum and layer two scaling solutions, it will struggle compared to altcoins within the $ETH ecosystem, such as TOADS.
Price predictions for Solana (SOL) expect a high of $35.07 and a low of $28.91 in 2024. It shows growth potential, but investors who want to make serious crypto-style returns must follow the capital.
And capital washes back toward Ethereum and projects within its ecosystem.

Closing Thoughts: New Market, New Money, New Altcoins
Many of the projects launching now in 2023 will become dominant players in the next cycle, and retrospectively the DigiToads presale could be seen as the top ICO of the year.
Investors who follow the liquidity will profit the most. And given the impressive presale figures of DigiToads, participating in the presale is a no-brainer.
$5.7 million in funding bets that TOADS is one of the best cryptos to buy now. Investors who do not want to get left behind need to act, and they need to act fast. Join the TOADS presale today.
For more information on DigiToads visit the website, join the presale or join the community for regular updates.
---