DigiToads Rising Prominence Fuels TOADS Meteoric Rally, SUSHI Falls Short in DeFi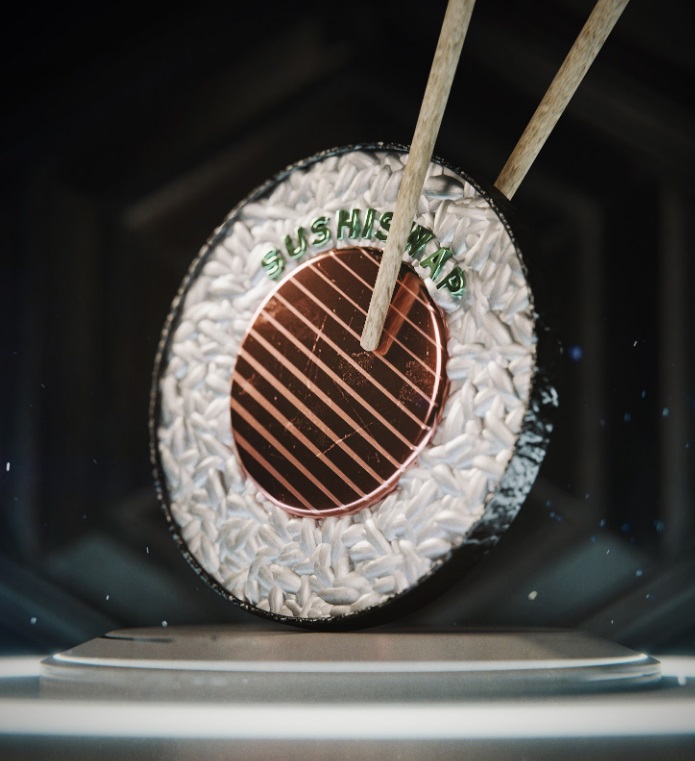 Decentralized finance (DeFi) is a financial system that utilizes blockchain technology to provide open-source financial services, including trading, yield farming, and staking. SushiSwap (SUSHI) is an automated market maker (AMM) cryptocurrency that showed great promise in the DeFi space after its inception. Initially hailed for its unique features and efforts to improve the AMM niche, SushiSwap has recently experienced a notable decline in its market performance following a major legal case.
While SushiSwap falls short in DeFi innovation and significance, the resourceful features of the DigiToads (TOADS) ecosystem drive the project's increasing prominence, leading to the meteoric rally of its TOADS coin. DigiToads highlights a play-to-earn (P2E) game and an online gaming academy where gamers can earn rewards during gameplay and improve their gaming skills. DigiToads also offers a high potential to multiply investments, a notable indication that it is one of the best cryptos to buy now.
Let's explore how DigiToads' rising prominence fuels TOADS' meteoric rally while SUSHI falls short in DeFi.
DigiToads (TOADS) Possesses Immense Growth Potential to Maximize Investments
The DigiToads platform's native utility, TOADS coin, attracts investors with a guaranteed 400% profit on initial investments. DigiToads has experienced substantial growth, with its TOADS token gaining popularity as a well-known meme coin in the non-fungible token (NFT) community. The presale offers popular NFTs for minting and an impressive yield, leading to widespread adoption and a surge in trading volume.
DigiToads organized its presale into ten stages, gradually increasing the price of the TOADS token. This mechanism benefits early investors with discounted rates before the official launch price of $0.055 per TOADS coin. In its final presale stage, over 376 million TOADS tokens have been sold, resulting in revenue exceeding $6.6 million. Each coin is valued at a market-friendly price of $0.05, making TOADS one of the best cryptos to buy now in anticipation of its expected surge.
The DigiToads project combines gaming and profitability, creating an immersive P2E game that fosters an active gaming community. Players can collect and nurture unique DigiToads characters to participate in and win battles. TOADS coins can be obtained for in-game use through token purchases during the live presale, trades, or rewards earned by completing in-game challenges, adventures, and quests. This diverse acquisition approach makes it accessible for every gamer to be part of the DigiToads ecosystem. The DigiToads presale introduces Toad School, an online academy that enhances the gaming experience within the Metaverse. Players can enroll in gaming courses and receive training from top gamers in the DeFi market.
SushiSwap (SUSHI) is Facing a Constant Downward Price Trend
SushiSwap, an automated market maker (AMM) striving to differentiate itself from Uniswap through unique features, introduced the SUSHI token, which promised increased rewards for network participants. This DeFi platform faced a setback in late March 2023 when the price of the SUSHI token experienced a sharp drop of approximately 5%. The decline can be linked to an announcement from Jared Grey, the head of the SushiSwap DeFi project, who revealed that he and the platform received a subpoena from the U.S. Securities and Exchange Commission (SEC).
When the SEC issues a subpoena, it signifies their belief that the company or individual may hold crucial information relevant to an ongoing investigation or potential securities law violations. Consequently, the subpoena requires the recipient to provide appropriate documents and testimony. In response to the SUSHI coin's legal challenge, Jared Grey proposed establishing a legal defense fund amounting to $3 million in Tether (USDT). This fund aims to cover various expenses, including attorney fees, to support the platform's core contributors throughout the legal proceedings. SushiSwap's market performance has suffered due to these developments, highlighting its struggles to maintain its initial promise of projected growth in the competitive DeFi market.
Summary
The crypto industry has witnessed contrasting developments involving DigiToads and SushiSwap. While DigiToads has become prominent with its provision of popular NFTs and an engaging P2E game, SushiSwap, a once-promising DeFi project, has faced a constant downward price trend, struggling to achieve its projected progress. As SushiSwap falls short in DeFi innovation and value, the meteoric rally of the TOADS coin showcases its high growth potential to gain longstanding mass adoption and multiply investments.
---