Dexilon Review: Here's Why You Should Choose It Over Any Other Decentralized Exchange
Disclosure: Crypto is a high-risk asset class. This article is provided for informational purposes and does not constitute investment advice. By using this website, you agree to our
terms and conditions
. We may utilise affiliate links within our content, and receive commission.
Disclaimer: The text below is an advertorial article that is not part of Cryptonews.com editorial content.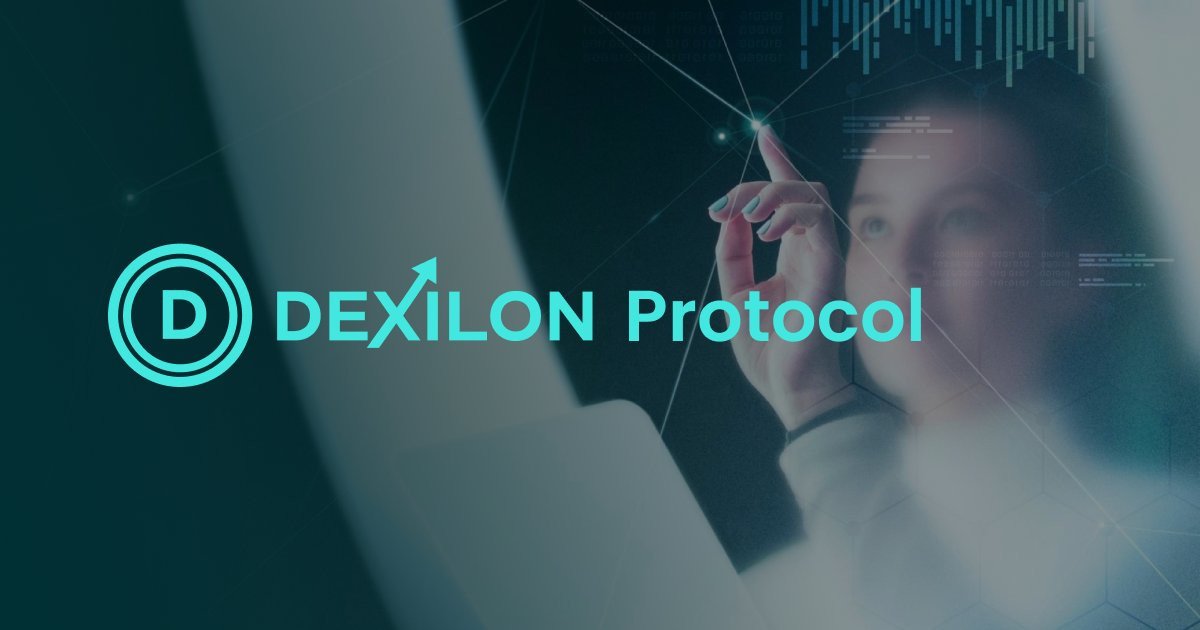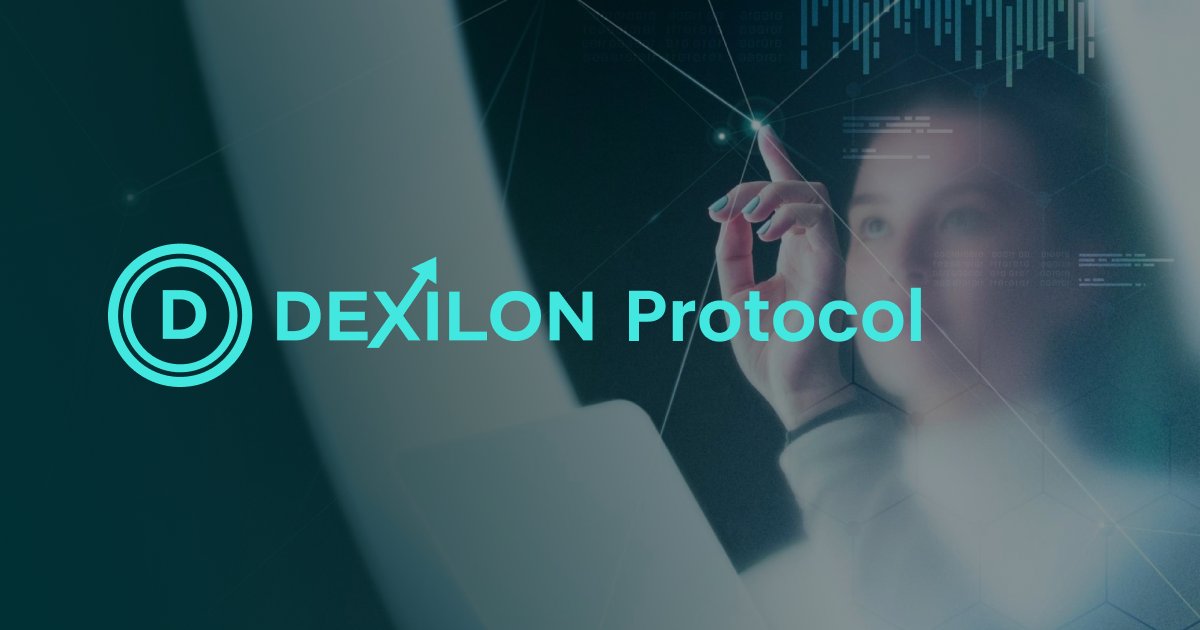 Dexilon is a DeFi crypto derivatives exchange that offers a wide range of products and services. It is one of the industry's most favored exchanges, with a large number of users and high trading volumes.
What is Dexilon? How is it different from other crypto exchanges?
Dexilon crypto decentralized exchange was founded in 2021 by a team of experienced financial professionals and blockchain experts. Dexilon is a derivatives trading exchange that allows users to trade a variety of cryptocurrency pairs. The platform is designed to be user-friendly and intuitive, with a focus on providing a smooth and enjoyable trading experience. The exchange offers a variety of benefits, including:
A wide range of products: Dexilon offers a great variety of products, including Perpetual Futures, Cash Settled Delivery Futures, Options, and Exotic Derivatives.
A decentralized platform: the Dexilon platform operates in a distributed network to ensure sustainability without compromising performance.
Fast execution: trades on Dexilon are executed quickly, allowing users to take advantage of market movements.
Lower fees: Dexilon charges low trading fees, which makes it an attractive option for traders.
A user-friendly interface: The platform is designed to be user-friendly with no feature overload that can be overwhelming for beginners.
A commitment to customer service: Dexilon is committed to providing excellent customer service, with a team of experienced customer support representatives. I have never had any issues with the platform and the team is always quick to respond to my questions.
Overall, Dexilon is a different kind of cryptocurrency derivatives trading platforms. For one, it offers much lower fees than most exchanges. They also have a unique platform that allows for easy and convenient trading. The platform is built on a foundation of trust, with all trades being executed through smart contracts. This ensures that both parties are protected from fraud and that the terms of each trade are enforced. Finally, their customer service is top-notch, and they are always available to help the users with any questions or concerns you may have. If you're looking for a crypto derivatives exchange that offers a wide range of products, a decentralized platform, high liquidity, and excellent customer service, Dexilon is the right exchange for you.
Is Dexilon safe and reliable? How big is the risk of getting your invested money stolen by a cybercriminal
Dexilon is a decentralized crypto derivatives exchange that is safe, user-friendly, and offers competitive rates. The platform uses smart contracts to facilitate transactions, so your funds will be securely locked in a smart contract preventing them to be stolen by crypto criminals. Dexilon is also one of the few exchanges that offer margin trading. In addition to its safety and functionality, Dexilon is safe, and I highly recommend it if you are looking for a reliable place to trade crypto derivatives.
How to use Dexilon to make the most of crypto derivatives?
To trade on Dexilon, simply deposit the desired amount of cryptocurrency into your account's address. Your deposit will then be credited to your account, and you will be able to trade with it immediately. Please note that there may be a small deposit fee depending on the currency you are depositing.
To withdraw from your Dexilon account, simply go to the 'Withdraw' page on the website and enter the amount you would like to withdraw along with your withdrawal address. Your withdrawal will then be processed within a few hours. Please note that there may be a small withdrawal fee as well.
Supported assets – what you should expect to buy and sell on Dexilon
Dexilon supports a range of tokens, including Bitcoin (BTC), Ethereum (ETH), Litecoin (LTC), Bitcoin Cash (BCH), Ripple (XRP), Dash, and more. These can be traded against each other or against fiat currencies like the US dollar. The platform also offers margin trading, meaning users can trade with leverage of up to 100x. This makes it a great choice for those who want to get the most out of their trading.
Other characteristics or why Dexilon is a cool platform to use
Being a new decentralized exchange, the platform has a simple and user-friendly interface which makes it easy to navigate for both beginners and experienced traders alike. Overall, Dexilon is a great choice for those looking for a comprehensive and user-friendly crypto derivatives exchange.
The fees on Dexilon are very reasonable, especially when compared to other exchanges. For starters, there is no deposit fee. When it comes to trading, the fees start at 0.1% and go down to 0% if you have a high enough volume. Withdrawal fees are also very low, starting at 0.0005 BTC. Overall, the fees on Dexilon are very competitive and should not deter you from using the exchange.
Cryptocurrencies and other digital assets are still largely unregulated. This means that there is no central authority overseeing their trading or exchanges. However, this lack of regulation also comes with a number of advantages. For one, it allows for much more innovation and creativity in the space. It also provides opportunities for bad actors to take advantage of investors.
Dexilon's primary focus is on providing a safe and secure dex for users to trade digital assets. Dexilon uses a number of different security measures to protect user information and funds. However, the company also has no strict KYC/AML policy in place to prevent money laundering and other illegal activity.
Dexilon is one of the few exchanges that allows users to trade on margin. Margin trading allows traders to open positions with leverage. This means that traders can control a larger position than what they have in their accounts. This can lead to both profits and losses being magnified. The exchange offers a variety of different order types. These include limit orders, market orders, stop-limit orders, and trailing stop orders. Dexilon also offers a number of advanced features such as OCO orders and bracket orders.
Overall, Dexilon new dex crypto platform is a great option for those looking for a legit and user-friendly platform to trade digital assets. The company's focus on security and compliance makes it a good choice for those looking for a reliable exchange. Some other Dexilon reviews out there can help you get a more profound insight into the platform and decide whether it's the right one for you.
---