Despite Institutions Accumulating XRP, $ROE is a Better Alternative for Growth
Disclaimer: The text below is a press release that is not part of Cryptonews.com editorial content.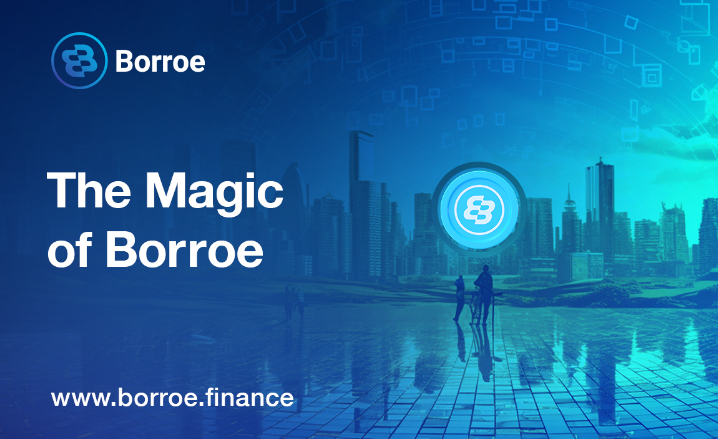 A trend that has caught the attention of many investors is the consecutive weeks of accumulation by institutions for a particular cryptocurrency.
XRP, often touted as a significant player in the crypto realm, has witnessed 16 consecutive weeks of institutional accumulation.
However, in the midst of this phenomenon, another contender, Borroe ($ROE), emerges as a potentially more promising crypto for investors to buy today.
XRP's Institutional Accumulation
For 16 weeks running, institutions have been accumulating XRP, the native cryptocurrency of the Ripple network.
This trend reflects institutional interest and confidence in the asset, possibly driven by factors such as potential utility in cross-border payments and Ripple's partnerships with financial institutions.
Such sustained accumulation by institutions has established XRP's position as a top crypto coin in recent months despite its legal battle with the SEC.
Introducing ROE as an Alternative
While XRP's accumulation trend is noteworthy, another cryptocurrency, $ROE, offers a distinct perspective.
Borroe Finance's presale has ignited enthusiasm among investors, sparking a rush to secure $ROE tokens and participate in the platform's unique ecosystem.
This burgeoning interest is indicative of a growing movement toward promising alternatives beyond the conventional choices.
$ROE's Unique Features
Borroe ($ROE) stands out not just for its presale excitement but also for its innovative features.
Investors bullish on $ROE are drawn to its presale, which has gained impressive traction, boasting widespread participation.
This influx of interest attests to the project's potential and the confidence investors place in its growth trajectory.
Team Credibility and Safety Assurance
Borroe Finance's strength lies not only in its features but also in the caliber of its team.
Spearheaded by Michael Price, formerly a VP at XE.com, and Maxim Prishchepo, a recognized figure in the blockchain domain, the team's experience distinguishes Borroe from projects that opt for anonymity.
This leadership brings a sense of authenticity, expertise, and transparency that can quell skepticism, often a common sentiment in the crypto landscape.
Safety is paramount, and Borroe Finance leaves no stone unturned. The project's codes have undergone rigorous audits by BlockAudit, a leading smart contract auditing platform.
This meticulous approach to security ensures that investors can engage with the project confidently, knowing that their investments are safeguarded.
Embrace the Borroe Presale Opportunity
The ongoing Borroe presale has captured significant attention, with a multitude of participants keen to join the Borroe ecosystem.
The numbers speak for themselves: Over 45 million $ROE tokens have already been sold during the presale.
This remarkable response underscores the conviction investors have in Borroe's potential and the value it aims to deliver.
Priced attractively at $0.0125 per token, $ROE offers an enticing proposition for investors seeking entry into a promising venture.
As the presale continues to gain momentum, those looking to secure $ROE tokens are positioning themselves for what could potentially be a remarkable investment opportunity.
Seizing the Future with $ROE
While XRP's 16-week accumulation trend is a notable market phenomenon, it's crucial to explore alternatives that hold promise and potential.
Borroe's emergence on the scene, along with the resounding reception of its presale, exemplifies a movement toward newer, innovative ventures.
Investors and enthusiasts who recognize the evolving landscape of the crypto world are actively seeking projects that offer a compelling mix of credibility, innovation, and growth potential.
In the ever-evolving crypto universe, opportunities abound, and projects like Borroe ($ROE) present an intriguing prospect.
As institutional players continue their engagement with various assets, individual investors are poised to make informed choices that align with their goals.
The journey toward the best crypto investment involves exploring alternatives, recognizing potential, and navigating the path to long-term gains.
Learn more about Borroe ($ROE) here:
Visit Borroe Presale | Join The Telegram Group | Follow Borroe on Twitter
---