Defying Bearish Trends: Optimism, Injective & Borroe Soars Skyward
Disclaimer: The text below is a press release that is not part of Cryptonews.com editorial content.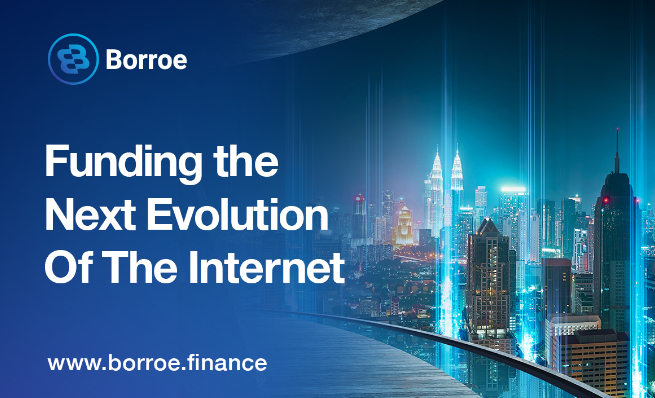 Injective (INJ) has shown signs of a strong bullish trend powered by multiple network upgrades and developments.
Elsewhere, Optimism (OP) has taken strategic steps to enhance its network functionality expected to support a major bullish trend in the long term.
But, Borroe ($ROE) investors are already reaping huge profits while the project is still in its presale stage. Will Injective and Optimism catch up, or will Borroe remain dominant in the long term?
Injective (INJ) Finally Starts Shining After Several Developments
Injective (INJ) has traded upward since it recovered losses despite a bearish sentiment dominating the cryptocurrency market.
On August 9, 2023, Injective's (INJ) protocol confirmed a collaboration with the Space ID Protocol set to launch ".inj" Domain Naming Services.
Also, Injective (INJ) introduced the Inj Burn 2.0 on August 16, a mechanism that is designed to intensify the weekly Injective (INJ) burn rate.
Later, on August 17, Trust Wallet incorporated its services into Injective's (INJ) Mainnet.
Nonetheless, these developments did not stop Injective (INJ) from dropping along with the entire crypto market. Injective (INJ) lost 16.2% from $8.159 on August 9 to $6.835 on August 18.
However, developments and partnerships continued as the Nabox Wallet announced Injective (INJ) incorporation on August 18.
On August 18, Lunarcrush confirmed that Injective (INJ) became the top altcoin in terms of social volume.
All these developments have helped Injective (INJ) to rise by 5.41% in the past week to trade at $7.61 on August 24.
For now, analysts are confident that Injective will rise to $8.85 by the end of 2023, which makes it a good crypto to buy today.
Optimism (OP) Also Improves Its Network Functionality
As the decentralized finance (DeFi) space gets highly competitive, Optimism (OP) is striving to boost its network developments.
The latest on-chain data indicates that Optimism (OP) has recorded a 47% increase in daily transactions since mid-July 2023.
Furthermore, Optimism's (OP) daily active addresses count has surged by 28% in the last month.
Optimism (OP) is one of the biggest Ethereum Layer 2 scaling solutions. Whales in the ecosystem have accumulated Optimism (OP), the native governance token of this project, since the final week of May 2023.
The growing accumulation trend supports a bullish outlook for Optimism (OP) as Ethereum's Cancun upgrade nears.
The new Ethereum update will minimize cost and boost revenue for Layer 2 scaling solutions like Optimism (OP).
Analysts believe that Optimism will keep rising to reach $9.75 by the end of 2023. Thus, Optimism is one of the best cryptocurrency options to invest in now.
Yet, None Can Compete With Borroe ($ROE) In 2023
Amid many obstacles that traditional funding networks encounter while trying to incorporate Web3 principles, Borroe ($ROE) has seamlessly embraced this new technology.
Employing an advanced approach, Borroe ($ROE) helps businesses acquire funds through non-fungible tokens (NFTs) representing their forthcoming and outstanding invoices.
Borroe's ($ROE) sale and minting of discounted invoice NFTs help boost a peer-to-peer ecosystem, enabling smooth trading within secondary markets.
Through the integration of AI risk assessment, blockchain technology, and efficient payment solutions, Borroe ($ROE) guarantees a transparent and secure fundraising process, enhancing investor confidence.
During Borroe's ($ROE) beta stage, investors enjoyed a 25% profit as the project moved from its initial price of $0.010 to $0.0125 in Stage 1.
This upward price movement explains the current excitement surrounding the increase of Borroe's ($ROE) value.
Looking ahead to Stage 2, Borroe ($ROE) is projected to reach a valuation of $0.015.
Given Borroe's ($ROE) presale goal of $0.040, current Borroe ($ROE) investors are poised to gain massive returns on their investments.
Buy Borroe ($ROE) before its price surges further, since it is the best cryptocurrency to buy today for long-term profits.
Learn more about Borroe ($ROE) here:
Visit Borroe Presale | Join The Telegram Group | Follow Borroe on Twitter
---