DeFi Usage to Accelerate in Next 24 Months – Investor
Disclosure: Crypto is a high-risk asset class. This article is provided for informational purposes and does not constitute investment advice. By using this website, you agree to our terms and conditions. We may utilise affiliate links within our content, and receive commission.
As the technical infrastructure underpinning decentralized finance (DeFi) continues to improve, this sector is likely to take its share from centralized lending and trading venues, according to Kyle Samani, Managing Partner at crypto investment firm Multicoin Capital. However, great challenges remain for DeFi protocols before this can become a reality.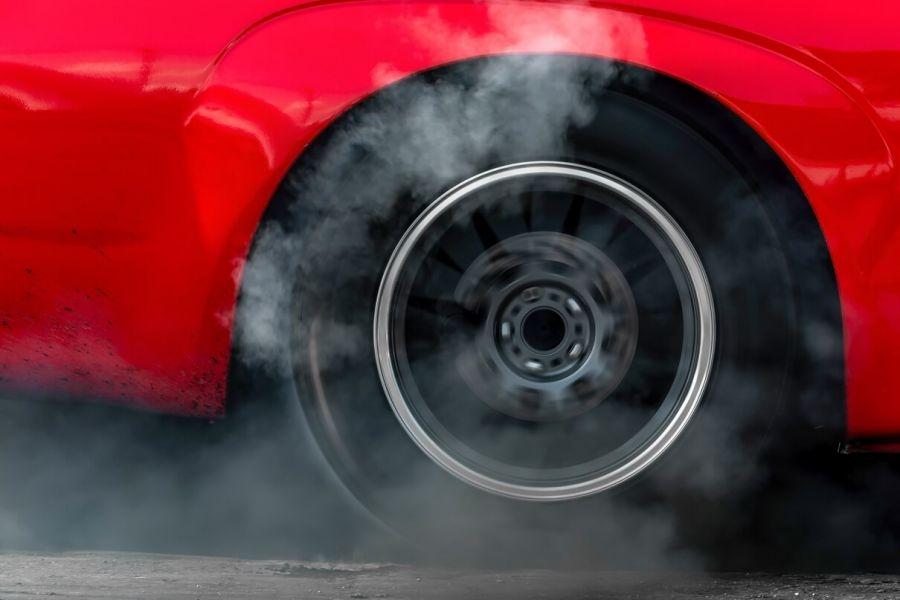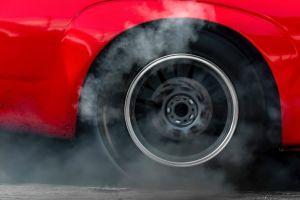 In his recent essay, Samani wrote that a "step function change" in the growth rate of DeFi platforms should be expected within the next 24 months, as the infrastructure improves to the level where it can realistically compete with centralized players, referred to as CeFi.
While admitting that current DeFi technology is behind CeFi in several key aspects that are important for users, including the slower speed at which it operates and the lower amount of trading leverage available, Samani said that large opportunities still exist in the space.
"Even while DeFi protocols face structural disadvantages for most users and traders, they still serve certain niches better than CeFi, and some of those niches can be billion-dollar opportunities," Samani said, suggesting that offering so-called perpetual futures contracts ("perps") for traders could be one of those opportunities:
"I believe there is a large market today for trading non-custodial perps. DeFi perps aren't going to displace CeFi perps anytime soon because of the reasons highlighted above, but I think that there is some meaningful percentage of the market that would trade on a platform that offers DeFi perps," Samani said.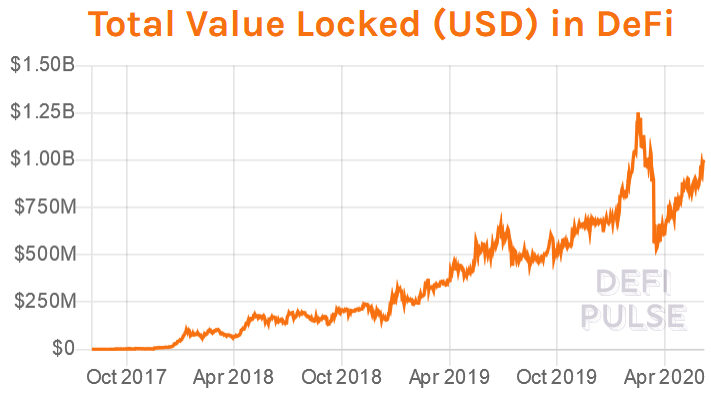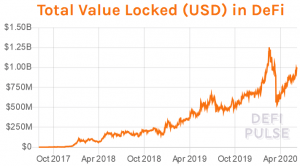 Further, he said that the way to find out when DeFi has won the battle against its centralized competitors is "when price discovery moves from centralized venues to decentralized venues."
However, the Multicoin Managing Partner also offered plenty of sobering realism in his essay for those who believe that a DeFi takeover of the industry is right around the corner.
"For the foreseeable future, I don't believe that DeFi protocols will be able to outcompete traditional providers of leverage. While DeFi protocols can serve certain customers on the margin that traditional capital providers will not, this market is a fraction of the overall market," Samani explained.
According to him, the vast majority of market participants want to optimize for cost and availability of leverage, and DeFi protocols struggle to compete with CeFi on both of these dimensions.
"This is clear in the data today," the crypto investor said, while sharing a chart that showed how just a minor share of the leverage that exists in the crypto ecosystem today comes from decentralized venues.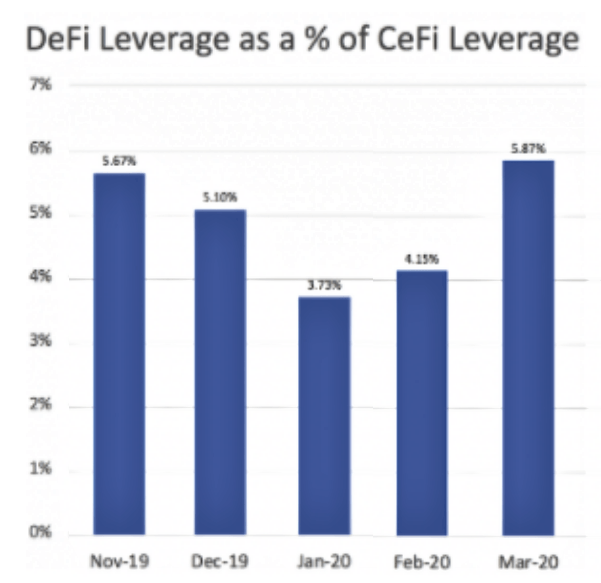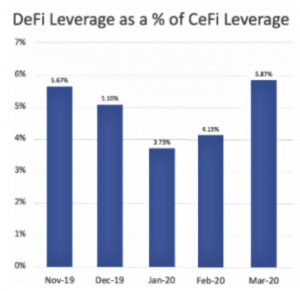 ____
Learn more:
Bitcoin DeFi Startup Atomic Loans to Launch Lending This Summer
Market Turbulence Might Push Crypto Users Towards More Centralized Projects
DeFi Challenge: Organic User Adoption
A DeFi Hack Fuels Debate, Litecoin's Lee Bashes 'Decentralized Fiatre'
DeFi vs CeFi: Are We Going Back in Time?
---