DeFi Sell-Off Just 'a Pullback,' Boom Not Over Yet - Analysts
Despite a recent slump in the prices of many popular DeFi-related tokens, the 'DeFi summer' of 2020 is not over yet, analysts claim.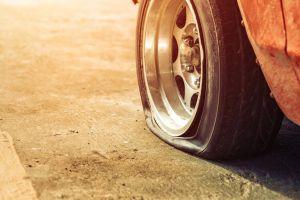 According to data from Coinpaprika, the absolute majority of the tokens that are listed in the site's 'DeFi' category are now in the red over the past 7 days.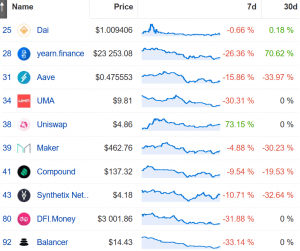 Discussing the recent shake-up in the DeFi space, analysts seemed to agree that the space still has room to grow.
Andrew Kang of Mechanism Capital argued that "we're definitely not at the 2018 stage of the market where we see a long bear market," but instead "somewhere between First Sell Off and Bear Trap".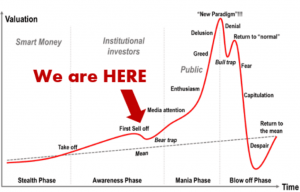 According to him, most large trading firms and "lone traders" have mostly taken off their DeFi exposure now, moving to cash or bitcoin (BTC), and while there are still many DeFi enthusiasts with "decent cash stacks" "fully deployed," it seems that new retail investors haven't entered "much yet."
However, Kang stressed that the total value locked (TVL) in DeFi "continues to advance parabolically after a small dip even in the face of price stagnation indicating more assets moving in." (Learn more: DeFi's 'Total Value Locked In' Metric Is A Crooked Mirror)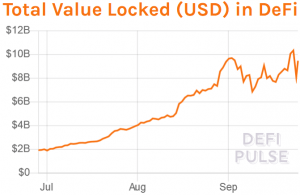 https://twitter.com/Rewkang/status/1308848521588727808
Similarly, Tyler Reynolds, former CEO and Co-founder of Trinity Mobile Networks, argued that the latest sell-off in many DeFi tokens are more likely "a pullback rather than a bubble popping."
"Almost no one outside [Crypto Twitter] knows about DeFi," Reynolds argued, adding that the leading cryptoassets ethereum (ETH) and BTC still "aren't euphoric."
The comments from Reynolds came in response to an earlier tweet from Ryan Sean Adams, Founder of crypto investment company Mythos Capital and creator of the Bankless program, who made a point out of the fact that DeFi tokens are now down after what has been "a massive parabolic rise," and that this is "normal bull market stuff."
____
Learn more:
Why DeFi Isn't Always As Decentralized As You Might Think
The DeFi Sector Is Breaking The Law - It's Time to Act
Unchained DeFi Unicorns – The Next Wave of Billion Dollar Companies
---