Dash Crypto Price Prediction 2022 - Next Cryptocurrency to Explode?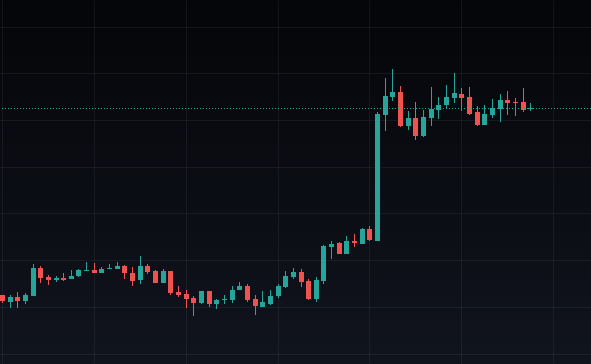 Disclaimer: The Industry Talk section features insights by crypto industry players and is not a part of the editorial content of Cryptonews.com.
Over the last few days Dash crypto has been one of the top performers despite the bullish momentum gradually fading away following the FTX crypto crash.
Dash crypto is Currently trading in a bull flag and there is large speculation amongst traders that Dash crypto could potentially take the next leg up to roughly $47.
As we can see, this particular tweet illustrates that Dash has been performing exceptionally well over the last 48 hours. Could the trend continue?
Dash Crypto Price Prediction 2022
Dash crypto has been pumping over the last 24 hours due to further major partnerships and healthy trading volume.
Currently trading at just $42.48 Dash crypto could be seen to be undervalued at current price levels, especially when comparing to prices of 2020.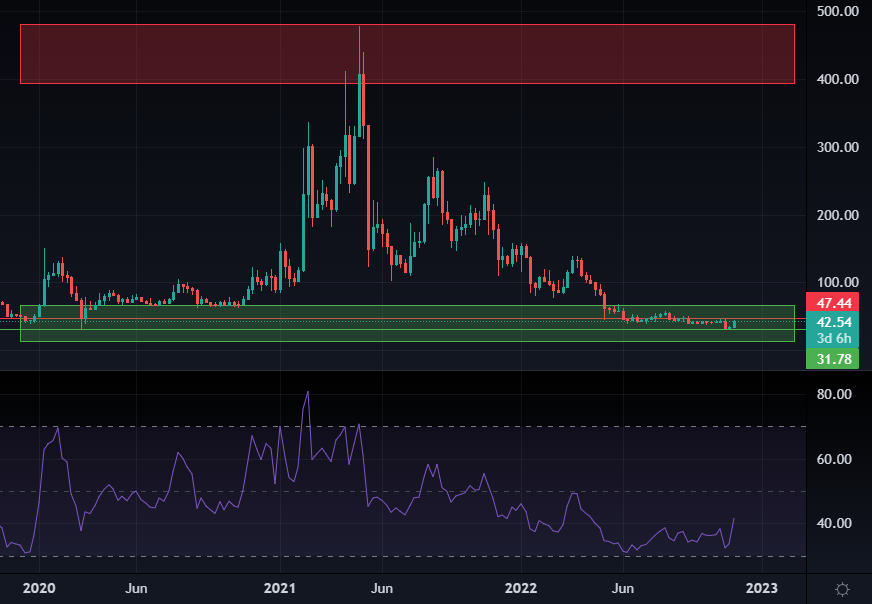 A major potential buying indicator is that Dash has now come back down to prices last seen in March 2020. This is where the anomalous covid event caused major capitulation across the blockchain markets.
Seeing Dash perfectly find support again at around $30 almost seems too good to be true.
Dash also recently came back down to $30 this November following the deleterious effects from the FTX crypto crash.
This particular oversold territory could prove to be a very valuable area to start potentially dollar cost averaging into for a long-term holding strategy.
The next crypto bull run could see Dash potentially soar back up to prices of nearly $500 or potentially even $1,000 depending on the level of overall adoption.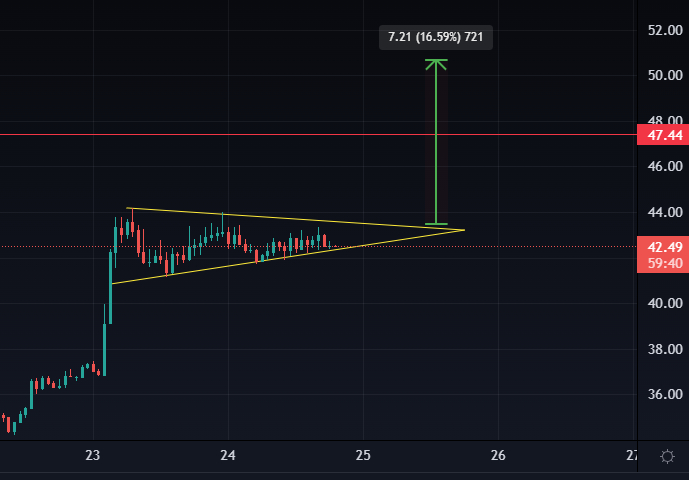 In the shorter time frames we can see that Dash is trading within a bull flag. This is known as a bullish continuation pattern and traders could potentially expect a further pump to the upside.
If Dash can push through the $43.51 resistance level there might be a chance of reaching the next technical target of $50.65 (16.59% increase) by measuring the length of the flagpole.
Personally, I speculate that Dash could be a great crypto to potentially hold long term, however the short-term always remains risky because of the uncertainty and recent major bearish events that have occurred in the crypto markets.
Dash Crypto Video Analysis
Dash could be seen as one of the more safe options in the crypto market for someone seeking long-term gains.
However, if you are looking to potentially enjoy the participation of a parabolic bull run and receive gains in the next few weeks you may wish to take a look at presales instead.
My favorite is the Dash 2 Trade presale which has now raised a staggering $6,965,772 in a crypto bear market.
Dash 2 Trade is a crypto analytics platform that helps traders snipe within the crypto markets and discover the next high value opportunity before missing it.
Not only boasting an easy navigating user friendly dashboard, Dash 2 Trade also provides trading signals, social analytics and on-chain data to maximize profits of its users.
Low market cap gems like Dash 2 Trade have a huge potential to 10x once they launch - especially following a successful presale.
Currently, 1 D2T = $0.0513 USDT and it is advised to buy before the next presale phase where the price of 1 D2T token goes up to $0.0533 USDT each.
Interested investors are advised to head over to the official Dash 2 Trade website to do their own due diligence and read through the white paper accordingly.
---