Dapp Hype Fades, Userbase Drops
Disclosure: Crypto is a high-risk asset class. This article is provided for informational purposes and does not constitute investment advice. By using this website, you agree to our terms and conditions. We may utilise affiliate links within our content, and receive commission.
Dapps (decentralized applications) seem to not be able to stand the test of time, facing massive drops in the amount of users after a peak, a new research finds. The largest dapps currently in use are exchanges and speculative platforms. Those aside, users have been abandoning dapps at a quick pace.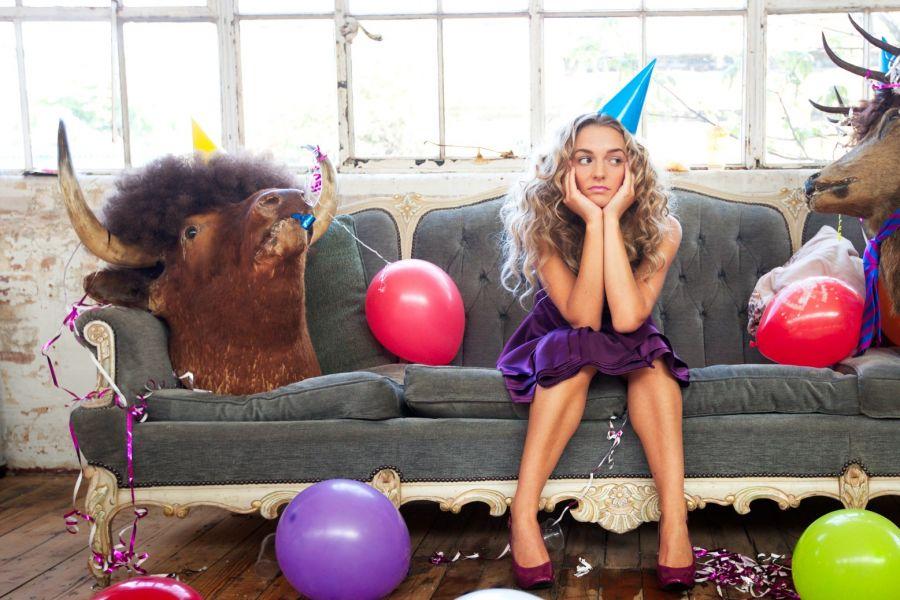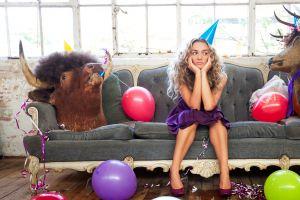 According to Diar, a weekly publication on cryptocurrency and related issues, "decentralized apps [are] facing half-life after peak." The top three decentralized exchanges – DEX, Fork Delta and Bancor – are seeing the most trading volume which are still "miniscule compared to centralized exchanges."
The fall of CryptoKitties' userbase by 96% is perhaps the most obvious and best-known example, but Bancor is another one: having raised USD 153 million, it peaked at 1,747 users on a single day – and its userbase is now 74% percent smaller. Most other dapps follow, although the drop percentages are smaller, with the notable exception of Numerai (97% drop).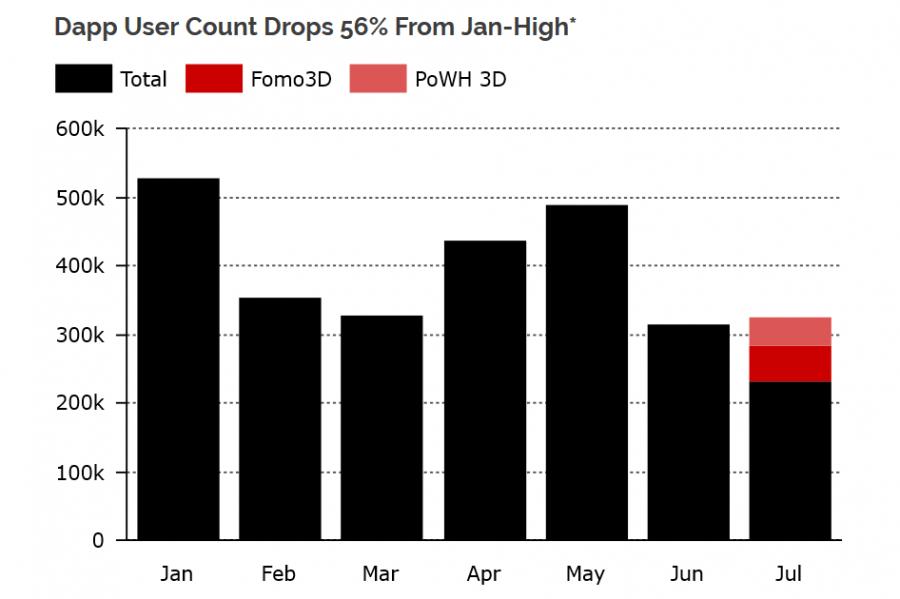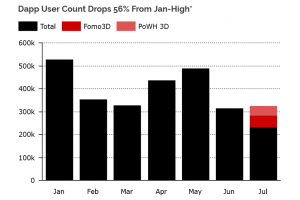 _____


Recently, Joey Krug, co-founder of Augur, a decentralized prediction market protocol, tweeted about the problems the platform faces, one of it being fees: "Fixing costs, fees is in my opinion the difference between a fun toy and something that's actually useful. I always used to say that when Augur launched it'd be expensive, slow, and difficult to use but hopefully it works at a core level. It does work at a fundamental level now."
"However, the majority of fees that Mr Krug mentions (On-ramping of ETH, Volatility, ETH Gas Fees) aren't only applicable to Augur, but all dapps, making the value proposition much harder for the end user who already has to go through multiple channels before ending up on any platform," Diar concluded.
Meanwhile, Andy Tian, co-founder and CEO of Asia Innovations Group (AIG), that has more than 100 million active users across its platforms, in a recent interview with Cryptonews.com said that "adoption is a function of accessibility and quality of user experience".
"Most of today's dapps fall short on both dimensions which is reflected in their modest usage numbers. Mass adoption will be driven by mass consumers, not by the current couple million of crypto wallet holders. Access to dapps for average consumers, however, is very limited because of the challenges of purchasing crypto currency with fiat," according to Tian.
However, it seems that the blockchain technology itself is already past the peak of inflated expectations, and currently at the trough of disillusionment, according to Gartner Inc., an American research and advisory company. It added blockchain in its Hype Cycle for Emerging Technologies.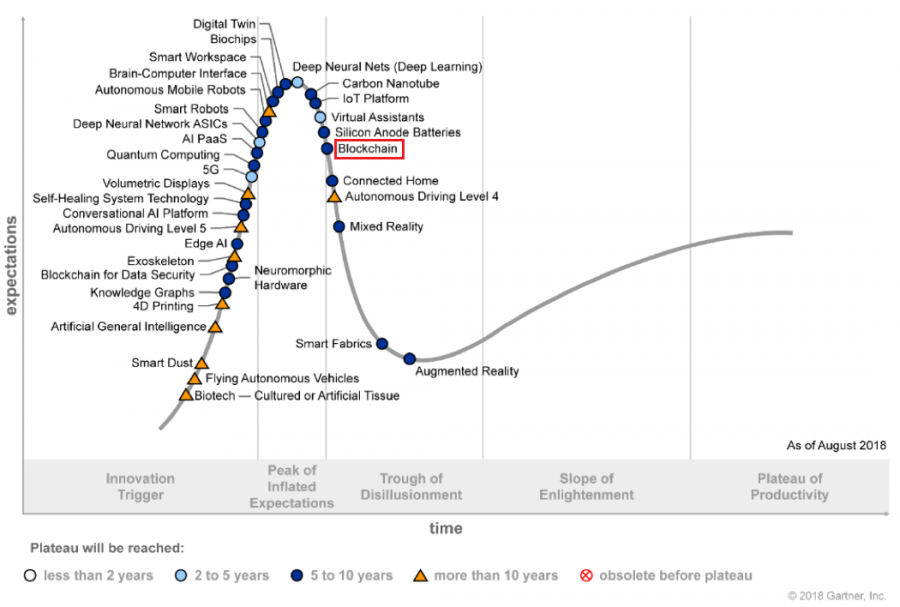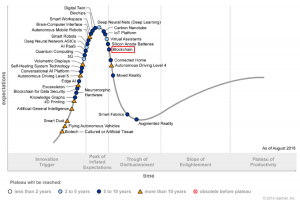 The data showing the loss of interest in dapps seems to go hand in hand with this assertion. Still, the next steps for the technology are the slope of enlightenment, followed by the plateau of productivity – a glimmer of hope in the future.
Gartner explains blockchain's current position as follows: "Trough of Disillusionment: Interest wanes as experiments and implementations fail to deliver. Producers of the technology shake out or fail. Investments continue only if the surviving providers improve their products to the satisfaction of early adopters." The next stages include understanding the benefits of the technology, as well as – in the end – mainstream adoption. According to Gartner, for blockchain, plateau of productivity will be reached in 5-10 years.
---