Cybercrime Gang Arrested, Used BTC to Launder USD 1.24bn
The Spanish police have arrested a cybercrime gang hailing from both Russia and Ukraine, reported to have been involved in stealing USD 1.24 billion and laundering them using Bitcoin, Associated Press reported.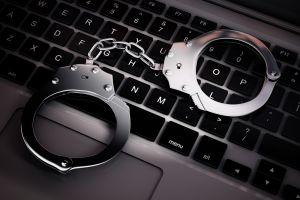 More than a 100 financial institutions were targeted over a period of 5 years; the criminals managed to get away with as much as EUR 10 million in each heist. According to Interpol and Spanish police statements, the leader of the gang is an Ukrainian called "Denis K." who was arrested along with three suspected accomplices from Russia and Ukraine in the Spanish city of Alicante.
The group would gain access to the affected banking networks by sending phishing emails with malicious attachments to bank officials. The malware would then let the gang members gain control over affected hardware, allowing them to break into ATMs and use the machines to withdraw unlimited sums of money. According to the authorities, although the attacks happened to financial institutions worldwide, almost all Russian banks were affected and about 50 of them did lose money in the attacks.
The AP also reports that the criminals did not spend their ill-gained money, instead opting for changing it into bitcoin, which was then used for buying different assets, including real estate and vehicles in Spain.
Back in February, the Thai police arrested Sergey Medvedev, said to be the number two person in an international cybercrime organization and administrator of the Dark Web site Infraud, who, at the time of arrest, was in possession of over 100,000 Bitcoins (USD 799 million).
---