Customers of Small South Korean Crypto Exchanges Fear for their Funds
South Korean crypto exchanges are now among the most tightly policed trading platforms in the world after a new piece of anti-money laundering (AML) legislation promulgated last week, also placing controls on banking operations and much more. But in the ensuing grace period – which runs until late September this year – it appears smaller crypto exchanges and unscrupulous fraudsters are running roughshod, with reports of customers' money going missing.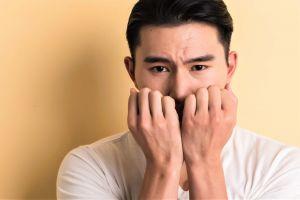 Per a video report from the TV network YTN, a "large number" of the 100+ platforms in what was, until March 25, a completely unregulated industry appear to be unaccounted for.
As previously reported, while business is booming for major players, only a small clutch of exchanges are expected to survive what will amount to a massive cull, with only a tiny percentage having obtained the necessary AML, banking and other certification they will require post-September – or risk jail time of up to five years. OKEx, for instance, has already announced it will be throwing in the towel in South Korea next month.
The media outlet aired interviews with individuals who claimed that they had been unable to withdraw their funds from (smaller) domestic exchanges. One man in his forties, identified only by his surname (Kim), stated that he had made a USD 24,500 crypto purchase from an exchange, and had later sought to withdraw his funds as fiat – but had only managed to receive a paltry USD 1,750 of that amount thus far, 10 days after his initial request.
Kim has since filed a legal request with a court in an attempt to recover his funds.
Another crypto exchange customer said they had placed a withdrawal request in late January, but had heard nothing back from the trading platform – with the company not responding to chat messages and phone calls.
A reporter from the TV network visited the offices of one of the exchanges in question (unnamed for legal reasons, but located in the affluent Songpa District of Seoul), and found that the office's doors were bolted shut with no lights on inside.
The merchant operating in a next-door store stated that they had not seen any sign of activity in the exchange offices for some time – except for disgruntled exchange customers who had come looking for their funds.
The media outlet finally succeeded in contacting an employee who claimed that the offices were deserted due to the coronavirus pandemic, with all employees now working from home. The exchange employee claimed that withdrawals were proceeding "as usual," but that delays were due to a "high volume of voice phishing incidents."
This excuse does not seem to have appeased investors, however, who have petitioned the police to press fraud and embezzlement charges against the trading platform operator.
A police spokesperson told the network that the first complaint lodged against the platform was lodged on February 26, and that many other civil petitions against the exchange had since followed.
____
Learn more:
- Upbit Operator May Follow Coinbase with Nasdaq IPO Bid – Analysts
- Mitsubishi, Banking & Telecom Giants Invest USD 62M in DeCurret
- Updated FATF Crypto Guidelines Still 'Predicated on Centralized Control'
- Crypto Exchanges Might Be Getting Around 100K New Users Per Day - Analyst
- Binance Investigated by CFTC in US - Report
- Crypto Exchanges to Spend 2021 Focusing on DeFi, UX, and New Services
---