Customer Suing JPMorgan Chase over 'Sky-high' Crypto Fees
A JPMorgan Chase credit card customer is suing the financial services provider for slapping what he labels "sky-high" interest rates and fees on the bills of cryptocurrency investors.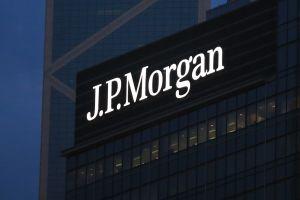 Brady Tucker, of Idaho in the United States, says the credit card provider began charging him interest rates of as much as 30% per year – as well as additional fees – on cryptocurrency purchases made through Coinbase exchange in January this year.
Tucker says the fees are disproportionate and unprecedented, and lodged a class-action suit at a federal court in Manhattan, New York. Tucker says he wants a full refund of the fees he has been charged – as well as damages of USD 1 million.
Tucker made reference to a quote made last year by JPMorgan's CEO, Jamie Dimon, who has denounced Bitcoin in the past. Last year Dimon said he would "fire" any of his staff whom he found trading cryptocurrencies for "stupidity."
Tucker wrote, "It appears that in addition to firing its 'stupid' employees, Chase has elected to start fining its 'stupid' customers: unilaterally."
JPMorgan has recently announced it will not allow cryptocurrency purchases, saying that account holders might dispute charges if they bought coins from what they later discovered were fake initial coin offering (ICO) issuers.
In February, JPMorgan said Bitcoin's design might contain a fatal flaw whereby its decentralized nature could prevent it from being able to handle liquidity shocks.
---