Cryptoverse Frustrated With Regional Restrictions for Brave Ads
The crypto community had been looking forward to the launch of the Brave Ads service by the Brave browser for a long time, but as it turns out, there is a caveat: they're currently only available in five countries, so the cryptoverse is looking for ways to bypass these restrictions.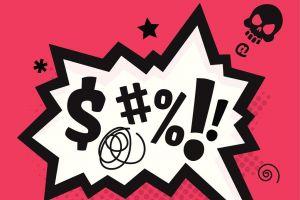 Users of Brave's desktop browsers, available for Windows, macOS, and Linux operating systems, can now opt into Brave Rewards to view Brave Ads and receive 70% of the ad revenue as a reward in the form of Basic Attention Tokens (BAT). These tokens can then be used to contribute to Brave-verified publishers as a way to show appreciation for their content. "Since Brave Ads are opt-in, brands know with certainty that when their campaigns run with Brave, their ads are viewed by people who welcome advertising. Brave's anonymous-but-accountable campaigns ensure that advertisers are connecting with the users they are seeking, removing the excessive costs, privacy, security, and fraud risks currently associated with middlemen in digital advertising," the company said.
However, the service is currently only available in five countries: the US, Canada, France, Germany, and the UK, with "more geographies to be available soon." This is seemingly the main issue the community has with the news: "I hate how there is a 'region.' I feel that the internet should not have borders," writes Reddit user u/Carlosc1dbz. However, people are aware that the regions are there for a reason, as u/cryptoforgood explains: "It's not the internet that has the borders. It's the advertising campaigns of the companies who choose to put their adverts up through brave. A US washing detergent ad is pretty pointless if it's being shown to people in Nigeria."
Vice, Home Chef, Ternio BlockCard, MyCrypto, and eToro are now supplying ads, in addition to BuySellAds, TAP Network, AirSwap, Fluidity, and Uphold, which were part of the early access program for developer and beta users that started on January 15, 2019, Brave said.
Others are looking for ways to participate from outside the supported countries. Using a VPN (virtual private network) was the most popular idea, although it was quickly shot down: "Won't work. Client side ad matching can detect this type of cheating very easily," writes u/littleboy0k.
The company also adds that, "Brave Ads will be integrated in Brave's Android and iOS apps in the coming months." As of the time of writing, Brave has not replied to our requests for comment and further details remain unknown.
Brave has recently celebrated several successes: from integrating the Rewards option into the app, over on-boarding new verified publishers, to getting recognition from websites. As of the time of writing, the BAT token has jumped by almost 4% in the past 24 hours, sitting at the 22nd spot by market capitalization.

---