CryptoKitties and Gods Unchained Team Up to Lure Users
Disclosure: Crypto is a high-risk asset class. This article is provided for informational purposes and does not constitute investment advice. By using this website, you agree to our terms and conditions. We may utilise affiliate links within our content, and receive commission.
In an effort to attract more attention to the market which has seen a significant slump in activity, popular dapp (decentralized application) on the Ethereum blockchain, CryptoKitties, is partnering up with Gods Unchained, a competitive e-sport that also found its home on the Ethereum network. The partnership will see a crossover of special-edition digital items in both games in an effort to bring them together.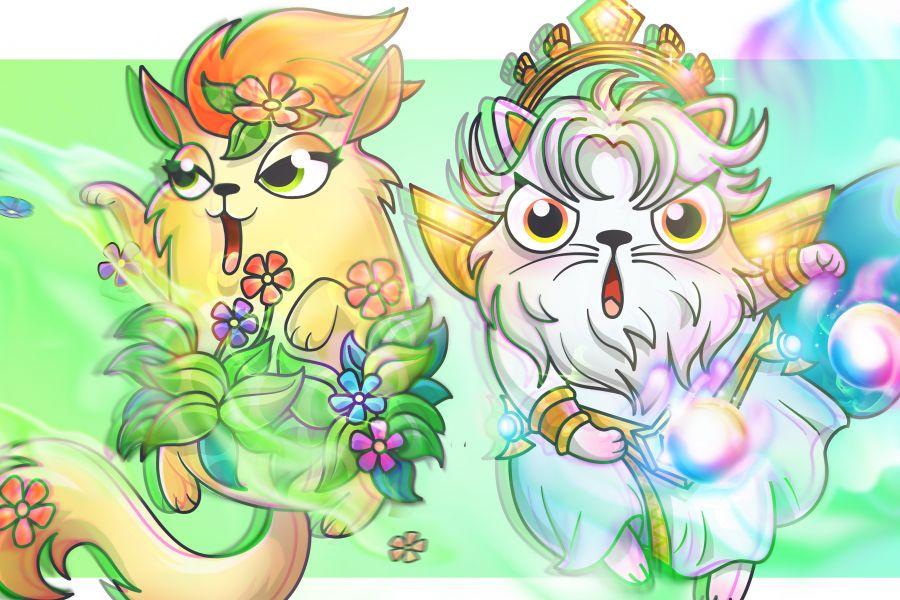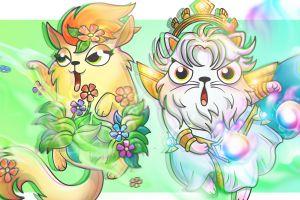 Both games will feature non-fungible tokens (NFTs) that represent each CryptoKitty and Gods Unchained card, where Gods Unchained cards will appear in CryptoKitties, and CryptoKitties will be available through the Gods Unchained game. The official press release explains, "And when digital items transcend their original context, developers also benefit: each use case amplifies the other, and increased utility brings more exposure to both projects."
This move might well boost the popularity of both dapps. CryptoKitties only had 236 active users within the past 24 hours (UTC 03:00 PM), who made around 2,000 transactions with a total volume of ETH 32.35 (USD 4,254). The situation is consistent over longer periods of time: over the past week, 901 users made 18,700 transactions with a volume of ETH 593.85. Gods Unchained has even fewer users: 121 over 24 hours (seven day value: 421), 209 transactions and ETH 7.76 volume (2,100 transactions with ETH 155.23 volume over the week), according to data from DappRadar.
CryptoKitties users and volume comparison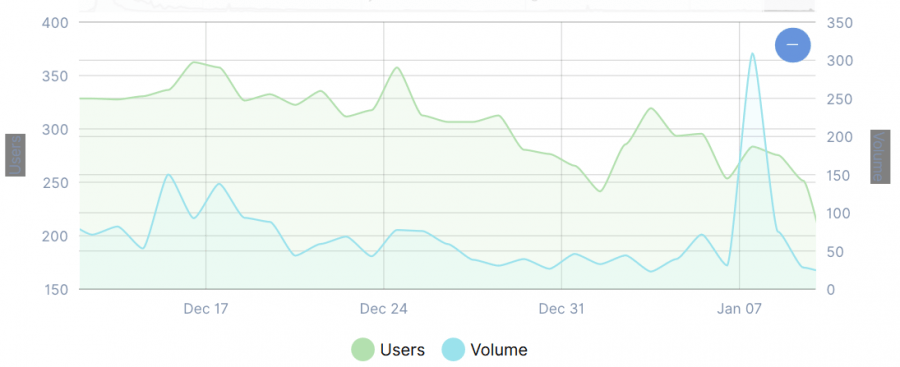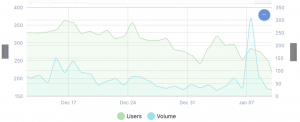 Gods Unchained users and volume comparison


Mack Flavelle, Chief Creative Officer at Dapper Labs and Head of CryptoKitties, said that "CryptoKitties is where you'll start to see the promise of blockchain meet its potential, and this collaboration with Gods Unchained showcases this industry at its best: fostering collaboration and innovation and rewarding players with real benefits from every breakthrough."
In CryptoKitties, three cats will be themed after the Gods Unchained carts. Meanwhile, Gods Unchained is creating a two-week limited edition "Cat in the Pack" card pack, which can only be purchased by players who own a CryptoKitty. Upon purchase, players are given a unique and tradable talisman that represents their Kitty as a statue in the game.
CryptoKitties is also turning one person into an NFT through a contest, which requires interested participants to submit their email through the contest page. The idea behind the contest, according to the company, is to honor the people using blockchain by giving out one personalized NFT that can't be copied, belongs only to that person, and lives forever on the blockchain.
---