Cryptocurrency in Finland
The text below is an advertorial article that was not written by Cryptonews.com journalists.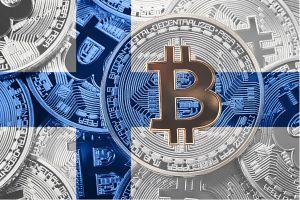 Cryptocurrency, particularly Bitcoin is becoming increasingly popular in Finland. The Finnish government has a rather complicated set of taxation rules surrounding the decentralised currency.
The following article will detail how crypto is used in the country.
Using Crypto in Finland
Trading cryptocurrencies in Finland is treated as capital gain and is therefore taxed. However, using cryptocurrency as a payment for goods or services is not taxed as it is considered to be trade. Bitcoin that has gone up in value since purchase is also taxed in Finland.
Crypto can be used at many online casinos and sportsbooks. One such popular online portal which advises player which sites accept crypto deposits and withdrawals is Kasinonetti in their guide found here: https://www.kasinonetti.com/kasinoiden-rahaliikenne/.
This Finnish online betting platform is very popular in Finland and has a host of recommended casinos and slots games in their library.
Finland takes a friendly approach to cryptocurrency usage and it is regulated like any other currency. This makes buying and selling it from an exchange straightforward and simple. There are many different exchanges for Bitcoin and other cryptos in Finland. Each has differing exchanges and associated fees as well as withdrawal limits and payment methods.
Bitcoin can also be bought in Finland via ATMs which let people instantly buy crypto using cash. Usually you will need a phone number to verify the payment as long as you're not purchasing an exceptionally large amount. Bitcoin ATMs can be easily located with a Bitcoin ATM map.
Top Crypto Exchanges in Finland
Finland has a lot of big-name cryptocurrency exchanges available to citizens.Crypto purchasers must remember that some exchanges will need a wallet of its own before they are able to buy any cryptocurrency.
Some of the most popular exchanges in Finland are as follows:
Bitpanda
Bitpanda is based in Europe and acts as a Bitcoin broker with high payments limits. The exchange has low fees across the board and a variety of payment methods to suit all sorts of customers.Bitpanda allows users to buy Bitcoin by using a debit card, credit card, online bank transfer, or various eWallets.
You will likely find that Bitpanda offers some of the lowest fees around for purchasing crypto. They are a trustworthy and credible broker with many positive reviews online. It can be tricky to locate the fees but they are shown in the buying price.
Coinbase
The world's largest Bitcoin broker is known as Coinbase. They have a simple and quick purchasing process and cater to customers in over 30 nations including Finland. You can buy Bitcoin and other cryptos with a debit card, bank transfer and other available payment methods. In addition, you will be rewarded up to $36 worth of cryptocurrency when you make an account with Coinbase Earn.
Coinbase has high liquidity and large buying limits making it a flexible exchange service to use. It is a straightforward service for novices to use and has an instant buy feature which streamlines the purchasing process and is really convenient.
Some payments made using a bank transfer could take as many as five days to process and Coinbase might track how you spend your crypto.
Coinbase Pro
The pro version of Coinbase works in much the same way as Coinbase but with added benefits. You can use the same payment methods and expect to pay 0% fee with some Bitcoin purchases. The user interface can be a little overwhelming at times but the pro version of Coinbase certainly has the edge of the standard version.
This is a trusted name with lots of favourable reviews online so you know that your money is in safe hands with Coinbase Pro.
---