Crypto World: DigiToads Presale Draws Attention from Crypto Holders in 5 Continents
Disclaimer: The text below is a press release that is not part of Cryptonews.com editorial content.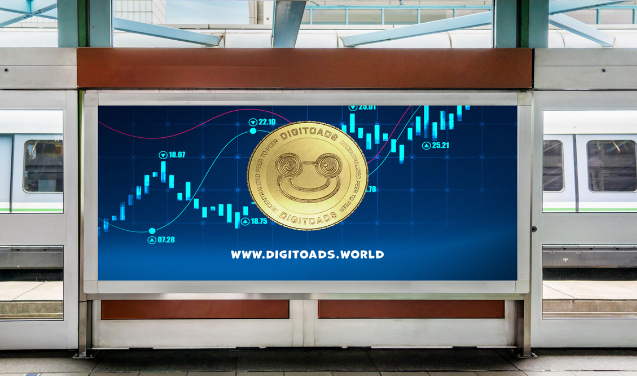 There are lots of different cryptocurrencies available for people to invest in. Every day, investors have the chance to put their money into these digital assets.
However, only a few projects can attract and gain the trust of investors in the tough market. DigiToads (TOADS) is a brand-new project that has made it big in the volatile market.
The presale of DigiToads keeps drawing the attention of crypto enthusiasts. Its presale has been launched at a time when meme coins are regaining their position in the market.
Unlike meme coins, DigiToads come with great utility. With its real-world utilities, it has been able to attract the attention of investors.
DigiToads, a groundbreaking cryptocurrency project, has caught the interest of crypto fans across five continents with its highly anticipated presale.
Its presale, which is generating a lot of buzz, is attracting investors from all over the globe.
DigiToads Presale at New Heights
DigiToads is a newbie DeFi coin that has become largely popular because of the high-yielding opportunities and NFT offerings. Its NFTs have now been made available.
The DeFi project has toads as its mascot and it has entered the market to provide users with great features.
The stake-to-earn features allow users to stake their NFTs which will help them earn great profits.
The returns are sourced from the NFT staking pool. Two percent of the DeFi tokens collected as transaction tax is going to be contributed to the pool.
DigiToads is now on its 9th presale stage and has collected over $5.8 million so far. Statistics show that its presale has broken all records and keeps moving upward.
TOADS token can be earned by engaging in the P2E game where each user is going to receive a DigiToads character.
Half of the profit DigiToads earns through the game is going to be handed over to the top 25% of the players.
Another 10% is going to be given out to the token holders in their wallets. So, players who want to strengthen their DigiToads character can train, feed, and breed them.
DigiToads will choose the most competent traders from its community and will hold them responsible to administer trades on behalf of the firm.
These are 12 traders who will have access to the TOADS treasury to fund their trades.
A 10% profit made on every transaction is going to be provided to traders as an incentive for their great work.
DigiToads is the best crypto investment in present times primarily due to its innovative presale.
There is no vesting period. So, traders will have great freedom over their crypto assets.
DigiToads has taken on a sustainable approach. The tokenomics mechanism contributes to the token's growth. It is the concept of burning tokens. DigiToads has a limited token supply.
So, token burning systematically depletes the token supply over time. The tokens that are removed from circulation contribute to the deflationary factor.
A 2% tax is levied on each transaction that is involved in DigiToads tokens in The Swamp- the DigiToads metaverse.
The burning mechanisms of the token serve multiple purposes within the ecosystem of DigiToads.
Not only does it help in creating scarcity and raising value but also promotes stability and sustainability within the network of DigiToads.
The depleting token supply helps in eradicating the risk of inflation. It maintains a proper balance between demand and supply. Thus, DigiToads is more resilient.
Bottom Line
The utilities and innovative burning mechanism of DigiToads contribute to the revolutionizing crypto landscape.
The cryptocurrency ICO is a credible project that offers many earning opportunities to its investors.
Massive inflows from the crypto sharks will fuel its price growth.
As the token continues to captivate the cryptocurrency community with an innovative approach, the potential for profitability and long-term growth becomes evident.
Investors are interested in the unique opportunities it offers. Early investors can make a great profit.
---