Crypto Whales are Turning to TMS Network (TMSN) as it Dominates Chainlink (LINK) and Quant (QNT) Ecosystems by 14x Higher Gains
Disclaimer: The text below is a press release that is not part of Cryptonews.com editorial content.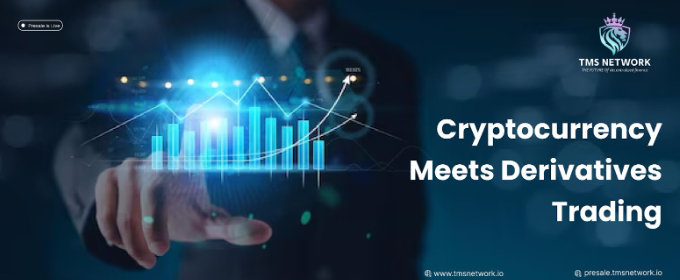 Crypto whales have shown a preference for TMS Network (TMSN) over the Chainlink (LINK) and Quant (QNT) ecosystems.
The decision reflects the growing excitement surrounding TMSN's potential to generate significant returns on investment.
Chainlink (LINK) will Serve Web3 Gaming Services Firm while Trading at $7.41
The gaming-focused Web3 platform is set to integrate the Chainlink (LINK) Verifiable Random Function.
The event will take place as a part of the collaboration of Web3 gaming services with the Chainlink (LINK) gaming platform. Web3 services firms aim to offer blockchain gaming a reliable, and transparent source of randomness that is auditable and resistant to tampering by connecting with Chainlink (LINK).
The random nature is significant in gaming as in-game items in gameplay hold real-world value. Chainlink (LINK) developers state that collectors are expected to pay significant premiums for unique in-game items.
Thus, gamers will have the opportunity to personally own the weapons, and skins they have obtained through their efforts by utilizing Chainlink's (LINK) NFT technology. This newfound ownership has the potential to unlock substantial earning possibilities for Chainlink (LINK) gamers.
However, it's found that Chainlink's (LINK) token didn't follow through, and has been flat in terms of growth. Currently, one Chainlink (LINK) token is priced at $7.34, which is a 1.92% drop within a day.
Quant (QNT) Lacks Updates Causing the Price to Stay Stuck at $126.88
Quant (QNT) continues to face challenges in attempting to reverse its declining price charts. Experts suggest Quant (QNT) faces this struggle due to several factors, including the prevailing market sentiments, and a lack of updates on Quant's (QNT) network. Moreover, increased development activities on competing platforms have also overshadowed Quant (QNT).
To recover, Quant (QNT) engaged in significant whale activity in February, resulting in a price increase of approximately 10%. Additionally, the integration of Quant (QNT) with the Avalanche blockchain, through its latest Overledger platform version, is expected to produce a robust blockchain system.
Quant (QNT) anticipates a rebound soon. At press time, Quant (QNT) is trading at $125.69. However, experts have predicted a downward trend for some time.
TMS Network (TMSN) Broadens the Trading Scope and Acquires Amazing Gains
TMS Network (TMSN) allows its users to trade crypto assets and traditional assets, while most trading platforms do not allow cross-trading opportunities. Thus, TMS Network (TMSN) is leading the way in the shift towards a fiat-to-crypto trading model by developing the first decentralized crypto-to-fiat trading tool.
TMS Network (TMSN) is designed for crypto enthusiasts, and traditional traders who wish to eliminate intermediaries and conduct direct transactions.
TMS Network (TMSN) currently targets four main asset classes: cryptocurrency, forex, equity, and CFDs. Its ecosystem enables TMS Network (TMSN) traders to access multiple asset classes in a single location, diversify their portfolios, and capitalize on opportunities across various markets.
Additionally, TMS Network (TMSN) ensures transparency by fully disclosing its operations and processes. Useful features like real-time data analytics are readily available to users of TMS Network (TMSN).
Investors seeking better investment must join TMS Network (TMSN) presale. Currently, the presale token is available at $0.050, which is 14x higher than its initial value and is still rising. So, get the tokens today and enjoy increased returns later.
Presale: https://presale.tmsnetwork.io
Website: https://tmsnetwork.io
Telegram: https://t.me/TMSNetworkIO
Twitter: https://twitter.com/@tmsnetwork_io
---