Crypto Whale Piles $97,500 into Calvaria - This Metaverse Crypto Presale is Ending Soon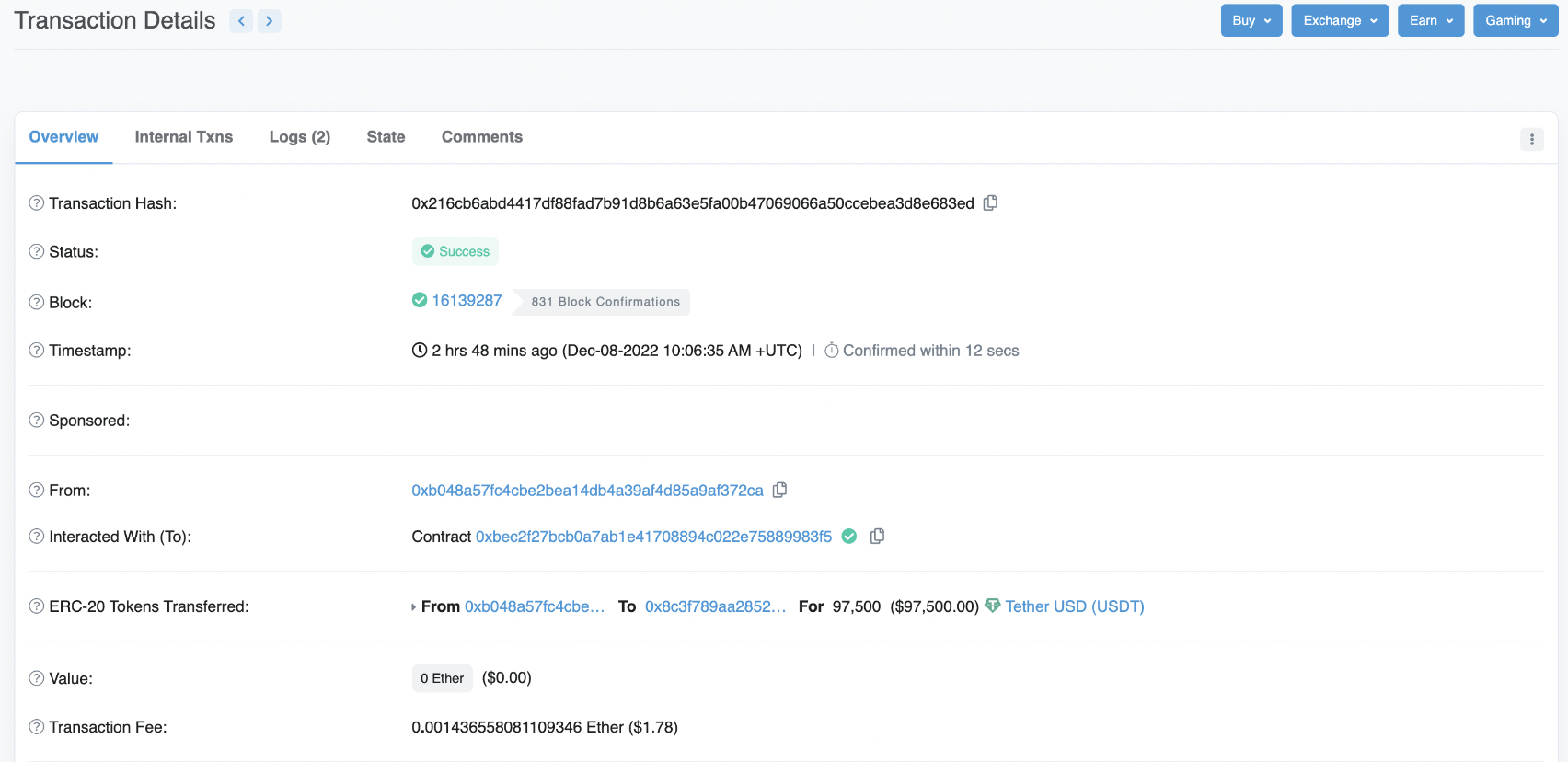 Disclaimer: The Industry Talk section features insights by crypto industry players and is not a part of the editorial content of Cryptonews.com.
A crypto whale has spent almost $100,000 on new play-to-earn project Calvaria with its presale now in its final stages and about to sell out.
The RIA token presale is one of the best crypto presales on the market and has now raised more than $2.36 million of its $3.075 million target - with less than 25 million tokens remaining on sale.
The $97,500 purchase, revealed on Etherscan, will have landed the investor more than 3 million tokens - with RIA priced at $0.0325 each - and instantly makes the buyer one of the biggest whales in the project.
Investors have been rushing to purchase RIA tokens with the project now in its final stages ahead of launching on exchanges.
The price of the token has already increased 225% through the presale, from the stage 1 price of $0.01 to $0.0325, and is expected to pump further when it has its IEO - major centralized exchanges KuCoin and Gate.io are already partnered with the project.
What is Calvaria?
Calvaria is a new play-to-earn and metaverse gaming project that is developing one of the hottest new crypto games to enter the market.
The flagship product is Duels of Eternity, a battle-card strategy game that will see players stack their decks and compete in one-on-one battles to earn token rewards.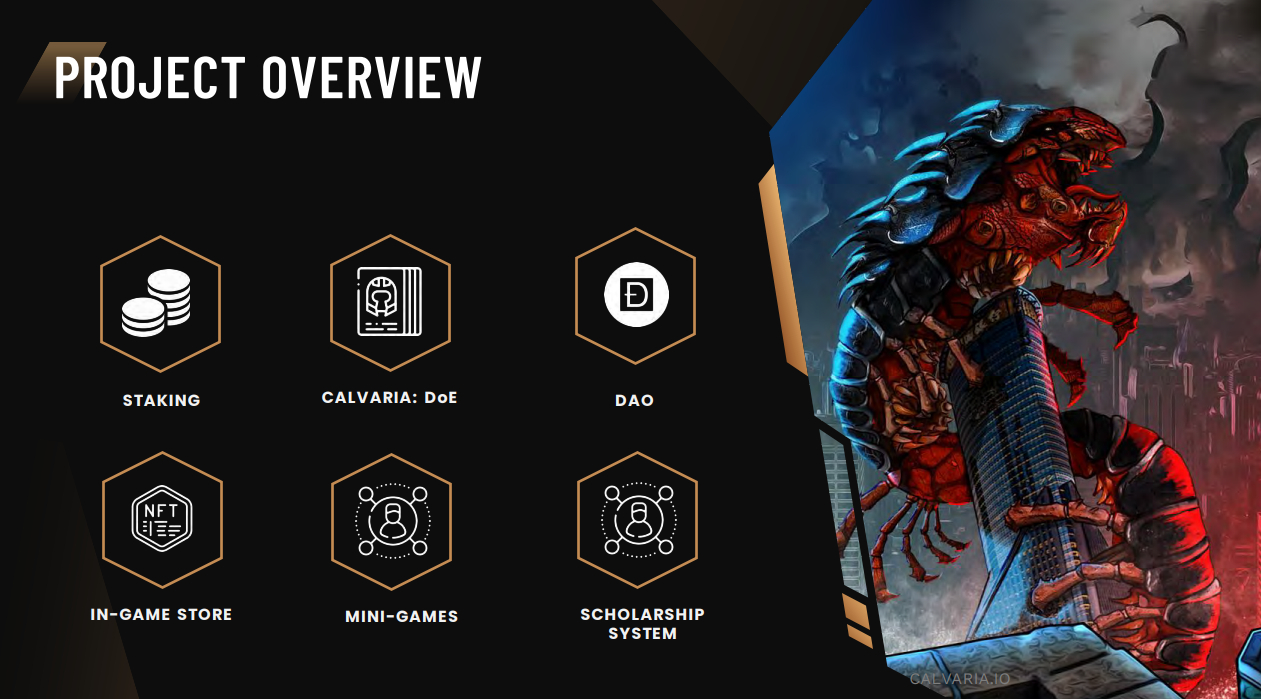 The game, set in the afterlife, sees players align to one of three warring factions that each have their own unique strengths and characteristics - players must use their skills and knowledge and utilize power-ups to defeat opponents.
Cards and assets will be tradeable and fully owned by players, who are able to buy and sell on the open market.
Unlike similar P2E battle-card games such as Gods Unchained, Splinterlands or Spellfire, Calvaria has a number of unique features that will make it stand out from the crowd.
As well as the traditional player vs player mode, Duels of Eternity also has a fully playable story mode that not only builds out the lore of the Calvaria universe, but also rewards players with assets that can be used in other game modes and traded.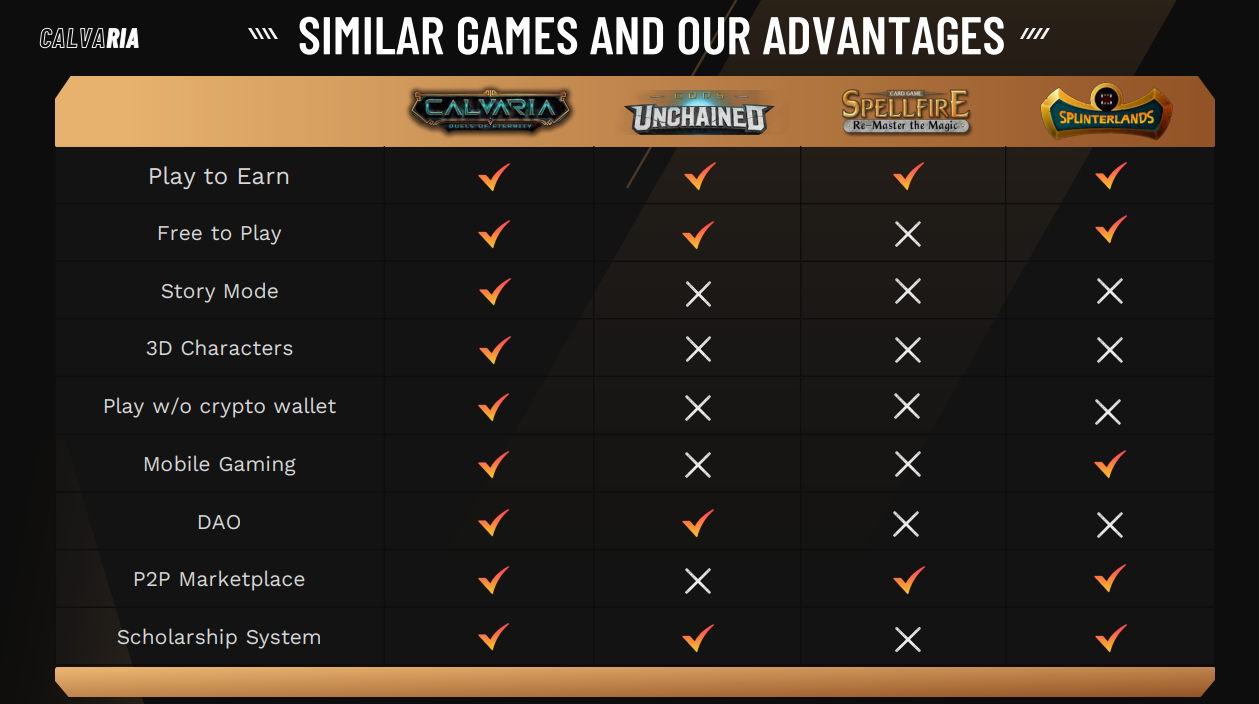 Calvaria has also been developed to be fully 3D and is available on mobile devices, where it can be downloaded on app stores for iOS and Android.
Most importantly, however, alongside its P2E version, Calvaria has developed a free-to-play (F2P) version that will attract casual and traditional gamers to the blockchain.
While GameFi projects have seen huge investment in 2021 and 2022, the player base hasn't followed with top games such as Decentraland, The Sandbox and Axie Infinity have minute active players compared to the likes of Fortnite and Minecraft.
Calvaria believes that by developing its full game and offering it F2P for players, traditional gamers will enjoy the game and make their way to the blockchain.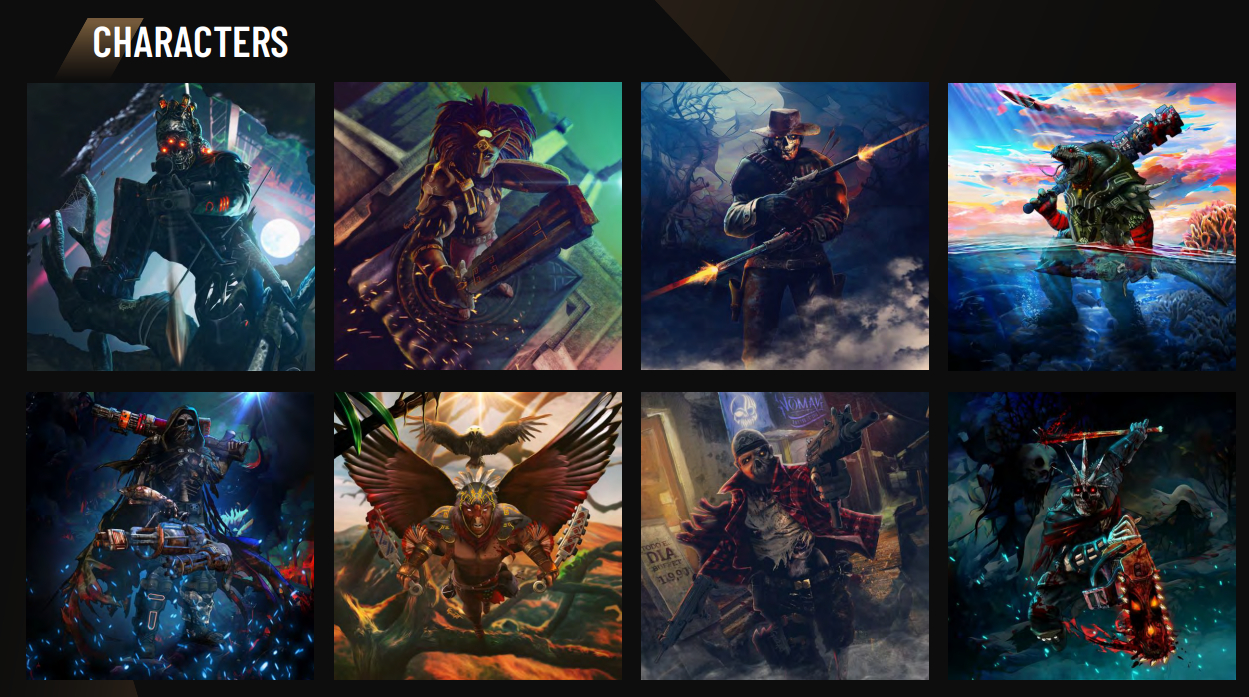 There will also be small features to help them make the crossover, with a visible tracker showing how much a player could have earned in the P2E game and gamified quests that teach players about the blockchain with rewards on offer.
The project will also ensure its long-term success by adopting a seasonal approach to Duels of Eternity, offering new cards and assets as the months go by, as well as hosting seasonal tournaments, while new game modes are also promised.
Calvaria is set to develop its own in-house eSports team and will invite other major teams to compete for large prizes, while virtual and augmented reality features are set to be rolled out in the second half of 2023.
The game will also benefit from being built on super-fast and efficient layer-2 solution Polygon. Read through the Calvaria whitepaper or join the Telegram group for more information and the latest news.
Calvaria Presale Details and How to Buy
As mentioned above, Calvaria is now in the final stage of its presale and has only around 22 million RIA tokens still on sale.
The token will be used to pay out P2E rewards and as the currency for trading assets on the platform. RIA holders can stake their tokens to not only generate passive income but to earn voting rights on the future of the project in the DAO (decentralized autonomous organization).
The max supply is just 1 billion, with only 15% (150 million) in total allocated to the presale - and nearly 130 million of those already sold.
The majority of the token allocation is reserved for the staking pool/DAO (25%) and the prize pool (20%), with another 15% for the reserve/burn pool.
The remaining supply is split between operations (8%), INO (6%), and the team and advisers (7%). Just 4% set aside for liquidity on exchanges, the price of RIA could surge after its IEO.
Tokens are currently on sale for $0.0325, read through our full guide on how to buy RIA tokens.
Investors can also take part in a $100,000 RIA token giveaway - three winners will share the prize with entries stacked by completing social media tasks.
---