This Crypto Startup Partners With Fitness Influencers and Offers Users Exclusive Rewards – How Does It Work?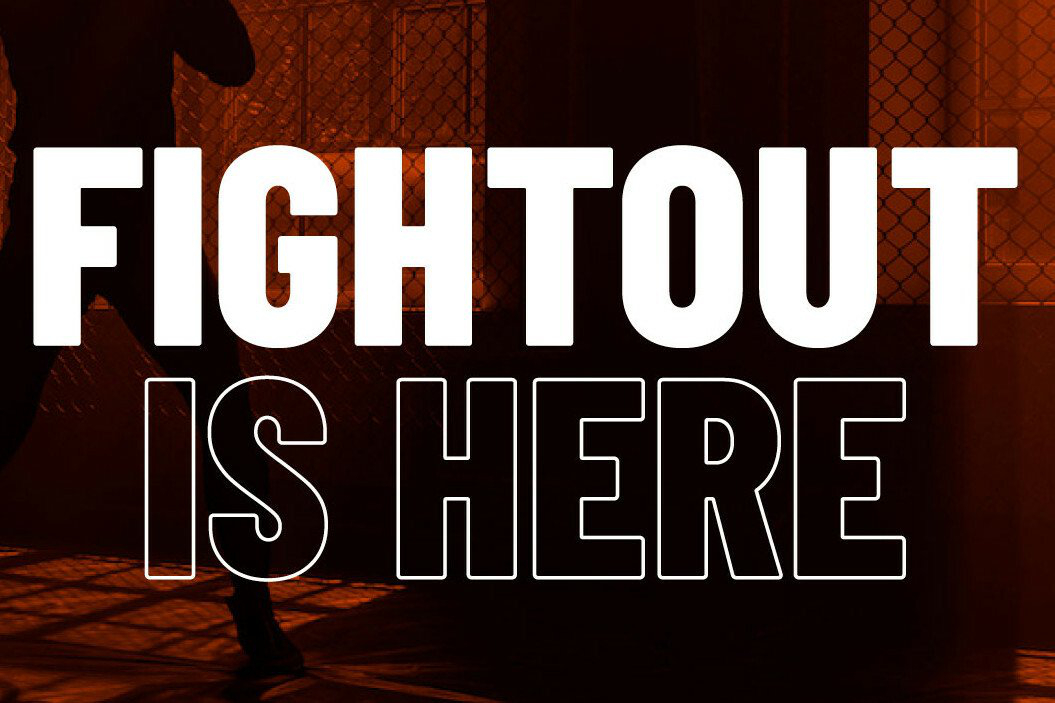 Fight Out ($FGHT) is an emerging play-to-earn gaming project that embeds train-to-earn mechanics to revolutionize the fitness and gaming industry by incentivizing participants to keep fit.
The innovative project incorporates all forms of exercises and workout routines into the metaverse world, where members will earn rewards for their real-life progress.
With over $5.7 million raised in investment already, Fight Out aims to maintain its perfect trajectory of becoming one of the most valuable crypto assets in 2023.
Stay Fit and Healthy in the Metaverse Sphere
The Fight Out project aims to upgrade the current traditional gym model via its robust application.
When users sign up, they can create a personalized non-fungible token (NFT) avatar called "Soulbound." This is impressive as it is much more cost-effective than other gaming setups NFTs, and the avatar cannot be bought or sold.
Instead, the soulbound avatar will incorporate each user's real-life capabilities and develop based on the player's physical fitness progress.
The Fight Out app contains comprehensive workout routines planned by elite athletes and fitness influencers and can be personalized to fit users' daily schedules.
Don't have time to visit the traditional gym setups? That's okay; Fight Out asserts to feature great exercises that can be done at home, office, or wherever.
This is impressive as users will always be motivated to stay fit and healthy at all times.
Additionally, the Fight Out app will be a metric-check tool used to track all forms of movement, weight, diet, nutrition, workout routines, strengths, sleep, and many more.
By completing fitness goals in the app, users get crypto rewards in the form of $REPS, the platform's in-app off-chain currency. More $REPS can be earned whenever users compete and win challenges against each other in the virtual space.
The off-chain currency is useful because it qualifies users for discounts on the platform app subscriptions, the hiring of a virtual personal trainer, and payment for both virtual and physical gym membership.
There are also an array of online stores supported by Fight Out where users can purchase accessories and other aesthetics to make their avatars unique.
Train With Elite Fighters and Fitness Influencers
Fight Out recently announced it had signed four elite athletes to the ambassadorial board.
The concept behind this act is to increase the popularity of the gaming project and produce masterclass content geared toward fitness and health in the app.
Ultimate Fighting Champions Armada Ribas and Taila Santos, British Boxing star Savannah Marshall, and American Ninja Warrior NBC star and fitness guru Tremayne Dortch will come together to support the platform and, of course, make valuable videos that will increase dedication to fitness routines and motivate users in all sectors of life.
With hundreds of millions generated in the Web3 sector, Fight Out is the only play-to-earn gaming ecosystem with real-world usage.
In addition, the platform features a vibrant community where users can socialize and share opinions on new projects, metaverse, UFC matches, and much more.
As its online community grows, the platform aims to allow users to wager on fight outcomes in the metaverse world.
Players can seamlessly train hard, fight easy, compete with other users, wager on metaverse fight competitions, and earn $REPS.
The metaverse-gaming project's vision and mission aim to provide members with a vibrant community inside a unique fantasy gaming environment and myriad options to earn crypto rewards.
The platform's core utility, robust app, ambassadorial team, and reward structure sets it apart from other crypto projects.
With its native token, $FGHT, already on presale, investors can be assured that their funds are going towards building a market-leading and in-demand use case that offers a great value proposition and massive return on investments over time.
Exclusive Rewards for Users
The Fight Out development team has announced two bonus structures for investors – a referral promo link program and a 67% revamp bonus for early backers.
The referral program offers users a generous commission of 5%. Users must share their unique referral link with friends and family or post on their diverse social platforms to claim.
Every time the link is used to buy $FGHT tokens, investors will receive 5% of the purchase amount.
In addition to the referral promo, early investors will receive up to 67% of previously purchased $FGHT tokens which is quite impressive.
To participate, investors must purchase and hold $50,000 worth of tokens for 36 months. However, those who have already invested and taken advantage of the incentive will see their token distribution increase by 10%.
Buy $FGHT Now
Fight Out is hitting new milestones via its ongoing presale, which has raised over $5.7 million.
According to Fight Out's website, investors only have a couple of days to purchase the $FGHT asset at the ongoing presale price of $0.03090.
Once the stated period elapses, the price will gradually increase until it reaches a maximum price of $0.0333 when the presale ends on March 31st.
The fitness platform's token will also be listed on centralized exchanges (CEX), such as Uniswap, Lbank, XT.com, BitForex, DigiFinex, Transak, and BKEX, on April 5th.
This major strategic move is tipped to add more utility and value to the project and native token.
Disclaimer: The Industry Talk section features insights by crypto industry players and is not a part of the editorial content of Cryptonews.com.
---