Crypto Regulatory Moves in US & EU, Banks Help Binance's Competitors + More News
Get your daily, bite-sized digest of cryptoasset and blockchain-related news – investigating the stories flying under the radar of today's crypto news.
____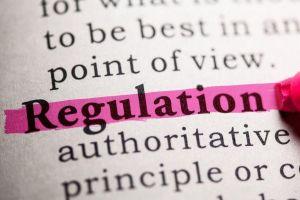 Regulation news
Banking news
Bank of America (BofA) created a new team dedicated to researching cryptoassets and technologies tied to digital currencies, Bloomberg reported, citing an internal memo. Alkesh Shah, who joined the bank in 2013 and previously led its global technology specialist team, will lead this new effort, it added.
UK-based Santander Bank confirmed that starting today, they'll be stopping payments from Santander accounts to Binance "wherever possible." Per the bank, "this decision follows the [Finacial Conduct Authority (FCA)'s] recent warnings to consumers for Binance Markets Limited, and the wider Binance Group," and "is to help protect you from fraud." (Learn more: Barclays' Binance Customers Looking for Alternative Apps, Banks & Countries)
Exchanges news
Investments news
Crypto business MobileCoin has raised more than USD 75m in venture capital funding at a USD 1bn valuation, The Information reported, citing people familiar with the matter. This valuation is more than 10 times higher than at its last financing in March, they added.
Blockchain-based capital markets company Chintai said it has raised USD 7.5m in seed financing from investors such as Block.one, Cryptology Asset Group, Collective Capital, and others. The funds will be used to enable compliant tokenization of traditional financial assets on its blockchain network.
Career news
Stablecoin issuer Tether (USDT) is looking for a Reputation Manager, according to a job posting. The job entails engaging in Tether-related discourse on social media, implementing a proactive process for capturing loyal customer online reviews, and identifying and reporting threats and opportunities in user-generated content surrounding the company, it said.
NFTs news
The movie 'Zero Contact', formerly called '92', by Enderby Entertainment and starring Anthony Hopkins, will premiere on new non-fungible token (NFT) platform Vuele later this summer, Deadline reported. Vuele will let users buy exclusive, limited edition films and collector content to watch, collect, sell, and trade on the platform, while people can pay for the film with cryptocurrency or credit cards.
CBDCs news
The Reserve Bank of New Zealand said it will spend the rest of 2021 extensively consulting on issues which are "key to the future of how New Zealanders pay and save." The subsequent papers will look central bank digital currencies (CBDCs)'s potential to work alongside cash as government-backed money, and into issues arising from other crypto assets, including bitcoin and stablecoins.
Blockchain news
Legal news
A group of Japanese investors is set to sue a South Korean crypto company, with lawyers representing 100 Japan-based clients claiming they cannot withdraw their funds from a "crypto investment" project based across the sea to the West. Per MBC, Tokyo-based investors claimed that they were drawn to the project after reading "blog posts from famous investors" and reading about "guaranteed returns" and "introduction fees" for persuading new investors to join. One woman reportedly invested some USD 26,000 worth of fiat under her husband and her father's names.
Israel's National Bureau for Counter Terror Financing issued a seizure order against 84 crypto addresses that are believed to belong to Hamas, the Palestinian militant group that rules Gaza, or are "otherwise used to fund terrorism." According to blockchain and crypto analyst firm Elliptic, these addresses have received over USD 7.7m in crypto. However, not all of these funds may be associated with terrorism.
---