Crypto Prices Bleed Out Billions of Dollars But Smart Traders Think These Coins Will Bounce Back Harder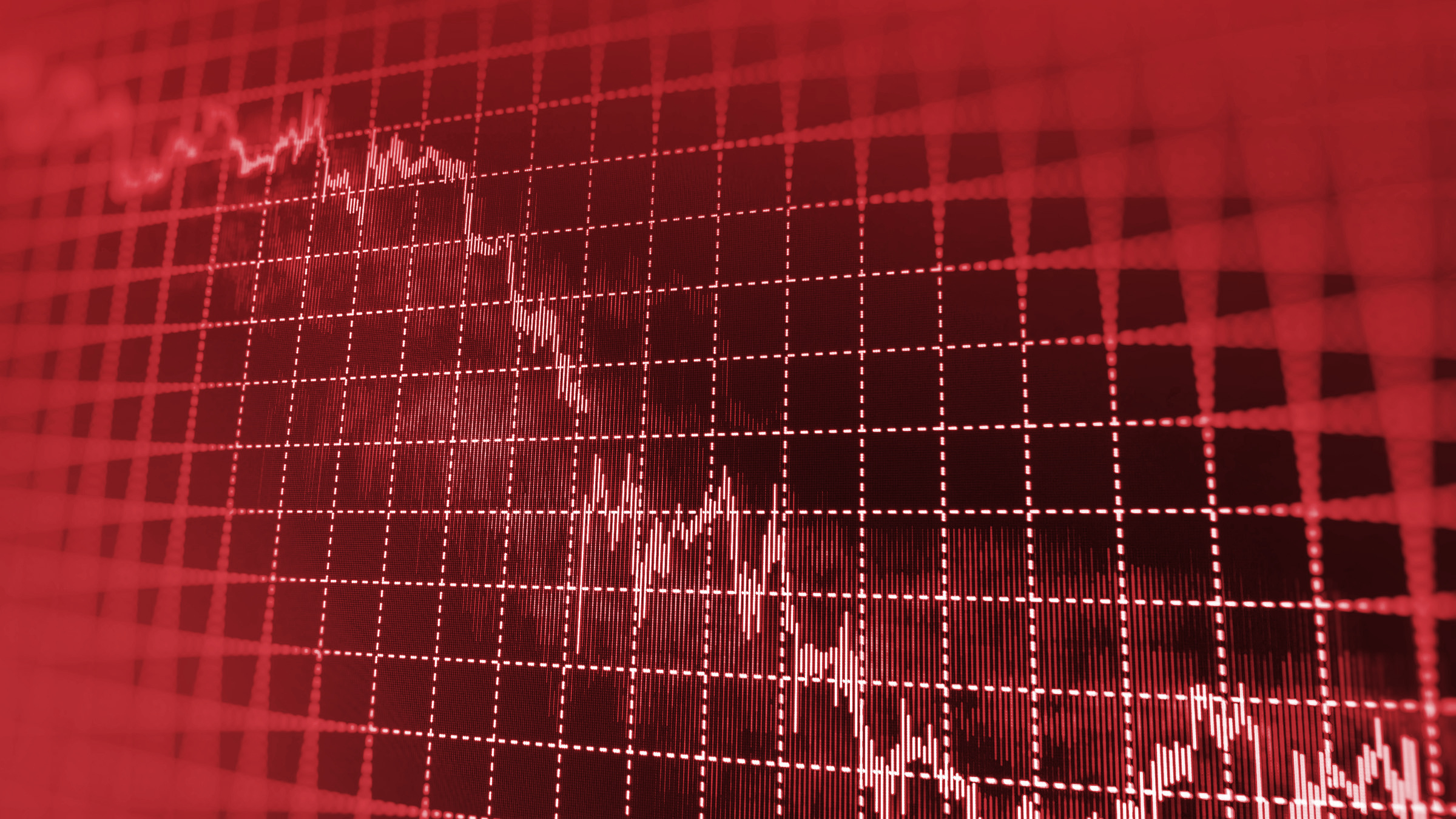 In recent market turbulence, cryptocurrency prices have plummeted, wiping out billions of dollars in value.
The United States Securities and Exchange Commission's (SEC) enforcement actions against several crypto exchanges have put added strain on the emerging financial marketplace.
SEC Chair Gary Gensler compared the current cryptocurrency market to the 1920s U.S. stock market, citing concerns about fraud and Ponzi schemes.
However, astute traders are eyeing certain coins that they believe will rebound with remarkable strength.
Among these potential comeback contenders are Wall Street Memes ($WSM), Ecoterra ($ECOTERRA), yPredict ($YPRED), and Launchpad XYZ ($LPX).
Despite the current bleeding in crypto prices, these coins possess unique qualities and promising developments that inspire confidence in the market.
As the crypto market recalibrates, all eyes are on these coins, which are poised to bounce back even stronger.
Wall Street Memes ($WSM)
Over the past few days, well-known meme tokens like Pepe and Shiba Inu have witnessed substantial losses, highlighting the overall instability of the crypto market.

Nevertheless, Wall Street Memes presents a promising opportunity for investors seeking the next major meme coin.
Rooted in the 2021 GameStop controversy and the Wall Street Bets movement, Wall Street Memes has emerged as a platform or community that cleverly combines elements of internet culture, meme-based humor, and the financial industry.
The primary aim of Wall Street Memes is to satirically criticize and mock the traditional financial system while enabling individuals to engage in cryptocurrency investments, particularly meme coins.
Boasting an extensive community of over one million users across various social media platforms, the platform enjoys strong support from its community.
Furthermore, Wall Street Memes has a notable presence in the crypto space, having achieved success in the NFT sector with its Wall Street Bulls NFT collection, which launched and sold out for $2.5 million within half an hour.
Currently in the presale phase, the $WSM token is priced at $0.0283, with a subsequent increase to $0.0286 in the next phase.
Impressively, the project has already raised over $6 million during the presale phase, showcasing its popularity and potential.
During the presale, 50% of the total token supply is allocated, 30% is dedicated to community rewards, and the remaining 20% is evenly distributed between CEX and DEX liquidity.
Users have various features to look forward to, including the $WSM token airdrop, the 420 Ordinals Bulls NFT collection, and several merchandise items.
The ongoing $WSM token airdrop has attracted over 19,000 participants, with five winners set to receive a $10,000 prize each after 173 days.
The unwavering support from the community, combined with the engagement of influential figures like Elon Musk, further enhances the likelihood of Wall Street Memes being listed on a reputable Tier 1 exchange like Binance.
$WSM has great potential for massive growth and ultimately become the 'king of memes.'
Ecoterra ($ECOTERRA)
Ecoterra is a pioneering blockchain initiative called 'Recycle2Earn' which offers a unique opportunity for individuals and businesses to earn rewards through recycling several household items.

Furthermore, the Ecoterra ecosystem encompasses various components, such as a marketplace for carbon offsets, a marketplace for recycled materials, and a profile that tracks the impact of recycling, creating a comprehensive and collaborative environment.
To ensure security and transparency, the Ecoterra project harnesses the potential of the Ethereum blockchain, enabling widespread access to the Recycle2Earn mechanism.
Central to the project is the ECOTERRA token, which serves multiple purposes, including the distribution of rewards and staking, among other functionalities.
The ecosystem is designed to encourage recycling through its innovative Recycle-to-Earn (R2E) system, facilitate the trade of recycled materials, and motivate individuals and businesses to offset their carbon footprint.
The groundbreaking web3 Recycle-to-Earn (R2E) platform of Ecoterra has reached a significant milestone in its presale of the native $ECOTERRA crypto token.
The presale has now entered its eighth stage, with the price of $ECOTERRA rising to $0.00925, and it has successfully raised $4.9 million.
In the presale, Ecoterra is offering 50% of the total available supply of 2 billion $ECOTERRA tokens to the public, reserving 20% for listings and marketing, 20% for ecosystem liquidity, and allocating 5% each for the team and corporate adoptions.
According to a recent study by the Boston Consulting Group, the estimated value of the voluntary carbon credit market is projected to range from $10 billion to $40 billion by 2030.
Nevertheless, the market remains challenging for individuals to participate in due to its intricate nature.
To simplify the involvement process, Ecoterra offers a convenient solution by allowing users to buy carbon offsets directly from their app.
Moreover, users have the option to utilize their $ECOTERRA tokens to acquire these carbon offsets, eliminating the necessity to invest their personal funds.
Finally, the planet's inhabitants have an easy and incentivized way to make a difference in the battle against climate change.
yPredict ($YPRED)
Until now, the potential of AI in real-world applications has only been superficially explored.

However, a recent academic research paper highlights how the emergence of large language models, like ChatGPT, demonstrates the ability of machine learning to accurately forecast stock movements.
yPredict, an organization that incorporates artificial intelligence/machine learning (AI/ML) experts, financial quants, and traders, is utilizing these findings to develop a comprehensive AI system.
By identifying emerging trends, generating real-time signals, detecting patterns, and providing sentiment analysis, yPredict unlocks the potential of the next big thing in the crypto world.
yPredict's advanced price prediction system revolutionizes the field, granting unrestricted access to professional-grade crypto price predictions and attracting a significant influx of users to the ecosystem.
Furthermore, financial researchers have the chance to provide their own forecasts and indicators to other users. yPredict functions as a marketplace where individual traders can buy products created by these developers.
yPredict has the capability to automatically identify over 100 chart patterns and analyze market sentiment by scanning social media
Notably, the project demonstrates its commitment to rewarding users for engaging with the platform.
It introduces a Learn-to-Earn (L2E) mechanism where users are incentivized with $YPRED tokens for their interactions with educational materials.
The platform has recently achieved a notable milestone, surpassing $2.2 million, which is a clear indication of its increasing popularity and the confidence of investors.
$YPRED's price is currently $0.09, offering investors the potential to earn a 33% profit when the token gets listed on exchanges at $0.12.
The ultimate objective of this platform is to successfully forecast price fluctuations, empowering traders to optimize their earnings effectively.
Although yPredict does not promise perfect outcomes, they emphasize that their platform can help eliminate market disturbances and enable trading decisions based on statistically likely results.
Launchpad XYZ ($LPX)
The average person finds it challenging and overwhelming to participate in the fragmented Web3 market.

Launchpad XYZ aims to address this issue by establishing itself as the central hub for Web3, serving as a user-friendly and carefully curated portal offering convenient access to the top projects in the blockchain field.
The 'Home of Web3' equips users with all the necessary tools for Web3 success, including educational resources, trading insights, analytics, and strategic guidance.
In addition to trading and investment opportunities, Launchpad XYZ plans to provide users access to the metaverse and web3 gaming worlds through its metaverse library and gaming hub.
Anticipated as a self-custody solution for crypto assets, the startup's Web3 wallet promises to enable instant asset management, ensuring a more streamlined experience.
Furthermore, by equipping users with essential trading tools and audiences, the platform strives to onboard the next 10 million Web3 users, aligning with current infrastructure trends.
Experts closely monitoring the crypto startup emphasize the potential of Launchpad XYZ's comprehensive Web3 hub.
The all-encompassing web3 platform has achieved a significant milestone by raising more than $948,000 in its presale fundraising campaign for its native token, $LPX, generating interest among experts and crypto enthusiasts.
$LPX token plays a crucial role in the functioning of the Launchpad XYZ system. Owning a minimum of 10,000 tokens grants holders various privileges, including early access to games, discounted rates, invitations to NFT mint whitelists, beta play-to-earn game releases, and community badges.
The token is currently priced at $0.0445, and experts advise investors to acquire their tokens promptly before it rises to $0.046 in the next presale stage.
The platform has the potential to usher in a new era of crypto trading by offering tools for analyzing, trading, and investing in NFTs, utility tokens, and web3 presales through its decentralized exchange.
For investors seeking a crypto project with a disruptive business model capable of onboarding millions of users across multiple industries, Launchpad should be their top choice.
Disclaimer: The Industry Talk section features insights by crypto industry players and is not a part of the editorial content of Cryptonews.com.
---