Crypto Philanthropy: How Blockchain Companies Are Shaping the Global Donation Industry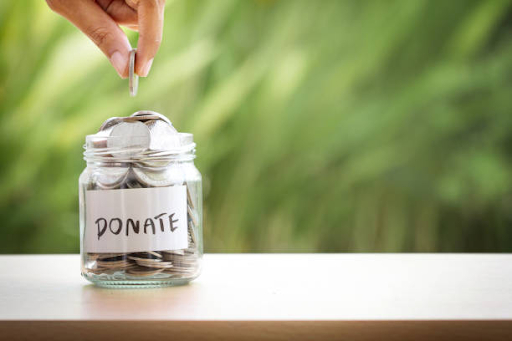 We are in an increasingly socially conscious society with consumers - particularly Gen Z – demanding more social responsibility from the corporations they deal with. According to a 2022 study by Markstein, nearly seventy per cent of consumers want to know what the brands they buy from are doing to address social and environmental issues. Additionally, forty-six per cent focus on a brand's corporate social responsibility when they are purchasing a product.
As such, crypto companies have also been challenged to play their part in empowering societies and protecting the environment. In the past five years, the volume of crypto donations has skyrocketed despite the volatility in the market, as the 2022 Report by The Giving Block, a Web 3-focused philanthropy firm, shows.
In 2022, the firm collected over $125 million in crypto donations, as 1,052 non-profits joined The Giving Block as clients to fundraise crypto. Notwithstanding, the platform predicts crypto donations through its platform will top $10 billion in the coming decade.
How crypto and blockchain shape the global donation industry
Crypto and NFTs are leading a seismic cultural shift that is disrupting how we interact, transact, and express our identities. Corporate social responsibility will be no different as more companies launch initiatives geared towards this tech-savvy, forward-thinking technology.
With the crypto philanthropy landscape growing rapidly, let's look at some of the leading crypto-based companies and individuals shaping the crypto donations industry:
Binance Charity
As one of the leaders of the crypto industry, Binance announced the launch of Binance Charity in 2018 with a mission "to do good" for the world using Web 3. Over the years, Binance Charity has raised and donated millions of dollars to several non-profit organizations and causes, with 2022 being its most impactful year since its launch.
Binance Charity donated over $15 million worth of crypto in 2022, helping over 500,000 people across 46 countries. The funds were used to fight several global issues, including world hunger, poverty, and inequality. Notwithstanding, it also established an Emergency Relief Fund for Ukrainian refugees, including a $10 million contribution from its parent company, Binance.
Finally, Binance also launched the Binance Refugee Crypto Card for Ukrainians, a bank card that allows refugees to spend donated cryptos in over 60 million online and physical stores that accept VISA and MasterCard payments.
Sweatcoin For Good
Sweat Economy, a move-to-earn project in web3, launched the 'Sweatcoin For Good' initiative to crowdsource funds for humanitarian causes. The S4G initiative features charitable campaigns for users to support through their sweatcoins earned by walking. While the goal of Sweat Economy is to help users exercise more, it also aims to give people an opportunity to do good by walking – "giving walking purpose".
Sweatcoin has worked with over 100 charities and highlights charitable campaigns, including Save The Children, Cancer Research UK, African Wildlife Conservation, Lonely Whale, and NAACP. Simply, users on the Sweatcoin app walk to earn fractions of $SWEAT tokens per step, which can then be donated via the app. The health app raised over £82,000 for charities in 2021.
Notwithstanding, the platform also decentralizes donations, allowing users to raise funds for their own charities, as well as donate $SWEAT tokens to others. One of the leading donation campaigns, 'Empowering Disadvantaged Learners in Africa', has raised over 10M $SWEAT in donations to help sponsor kids education in Africa.
Ethereum co-founder Vitalik Buterin
Regarding crypto donations, no individual has made a more significant impact than Ethereum's co-founder, Vitalik Buterin, who has donated over $1.3 billion to various courses since 2021. His largest donation came in the form of $1.2 billion worth of SHIB tokens, donated to Crypto Relief, a Covid-19 relief fund created by Sandeep Nailwal, founder of Polygon network, in May 2021.
In 2022, Vitalik donated over $100 million to several Covid-19 initiatives and launched his own fund, Balvi. In November of 2022, Balvi gave $9.4 million in cryptocurrency to the University of Maryland to fund studies on air disinfection, followed by a $15 million donation in March to the University of California San Diego to establish the Meta-Institute for Airborne Disease in a Changing Climate.
Earlier this year, Vitalik further extended the research for long Covid effects by donating $100 million – $10 million in USDC from himself and $90 million from Crypto Relief – for improvements in indoor air quality.
Ukrainian DAO
At the start of the Russian-Ukraine conflict, several Ukrainian-focused charities popped up. Ukrainian DAO launched in 2022, allowing people to donate towards helping refugees affected by the conflict. In a first-of-its-kind move, Ukrainian DAO created and auctioned an NFT of the Ukrainian flag to raise funds for the Come Back Alive Project.
The winning bid was shared by 3,271 donors who coordinated through PartyBid, to raise $6.75 million for the cause.
Why do charities prefer crypto donations over fiat currencies?
As explained above, CSR across companies in Web 2 and Web 3 are rapidly accepting crypto payments as donations. For people and organizations, cryptocurrency opens up a new channel for charitable contributions. Cryptocurrencies promote transparency, security, and efficiency in donations by utilizing blockchain technology. So, why are corporations increasingly accepting crypto over traditional payment methods such as bank cards, cash, and wire transfers?
Make donations across borders faster and more efficient: Traditional banking systems often involve delays and intermediaries, resulting in slower cross-border donations. By accepting crypto donations, charities can receive funds more efficiently, helping them respond to crises and meet immediate needs in a timely manner.
Increases financial independence for the unbanked: In regions where the local currency is volatile or susceptible to inflation, accepting crypto donations can provide individuals with increased financial independence. By accepting crypto donations, charities empower individuals in developing nations to have more control over their finances and economic stability.
Blockchain enhances transparency and accountability: Charities can leverage the transparency of blockchain technology to record all incoming crypto donations on a public blockchain, allowing donors to verify the flow of funds and ensuring transparency in the organization's financial operations. This level of accountability can enhance donor trust and confidence in the charity's activities.
Donor's data privacy and anonymity: Some donors value their privacy and prefer to contribute without revealing their identities, protecting them from potential solicitations or unwanted attention. Blockchain's anonymity feature allows donors to donate without revealing their identities.
What lies in the future for crypto donations?
The future for crypto donations holds great potential for revolutionizing the way charitable giving operates. As cryptocurrencies and blockchain technology continue to gain mainstream acceptance and awareness, more charitable organizations are likely to embrace crypto donations.
The borderless nature of cryptocurrencies enables donors from around the world to contribute to causes they care about, bypassing traditional financial barriers and reducing transaction costs. Moreover, increased regulatory clarity and the integration of cryptocurrencies into existing donation platforms will enhance the legitimacy and trustworthiness of crypto donations.
Crypto donations are poised to become an integral and transformative force in the philanthropic landscape, empowering charities to achieve their missions more efficiently and effectively.
---