Crypto Nation Review – Scam or Legitimate Trading Software
Disclosure: Crypto is a high-risk asset class. This article is provided for informational purposes and does not constitute investment advice. By using this website, you agree to our terms and conditions. We may utilise affiliate links within our content, and receive commission.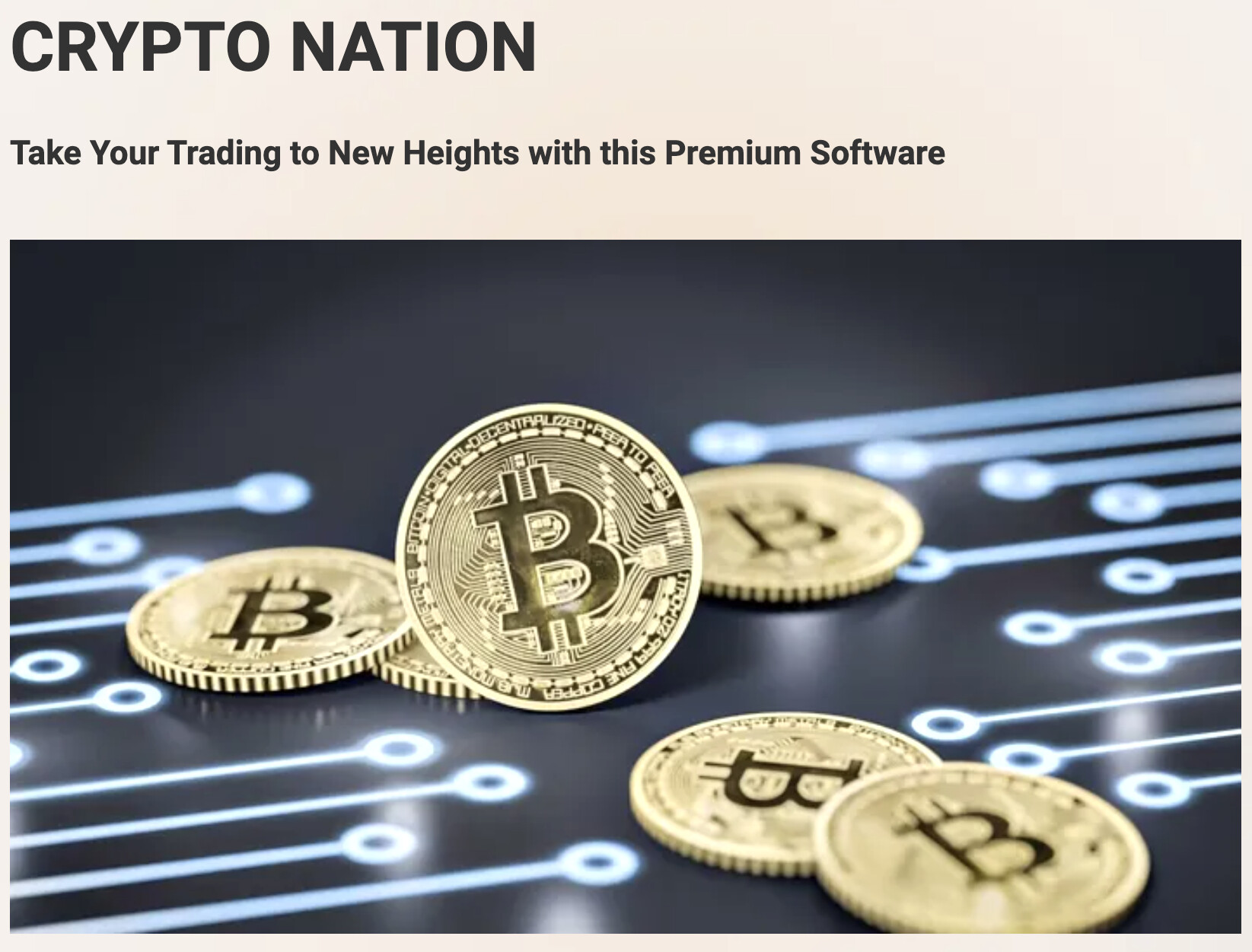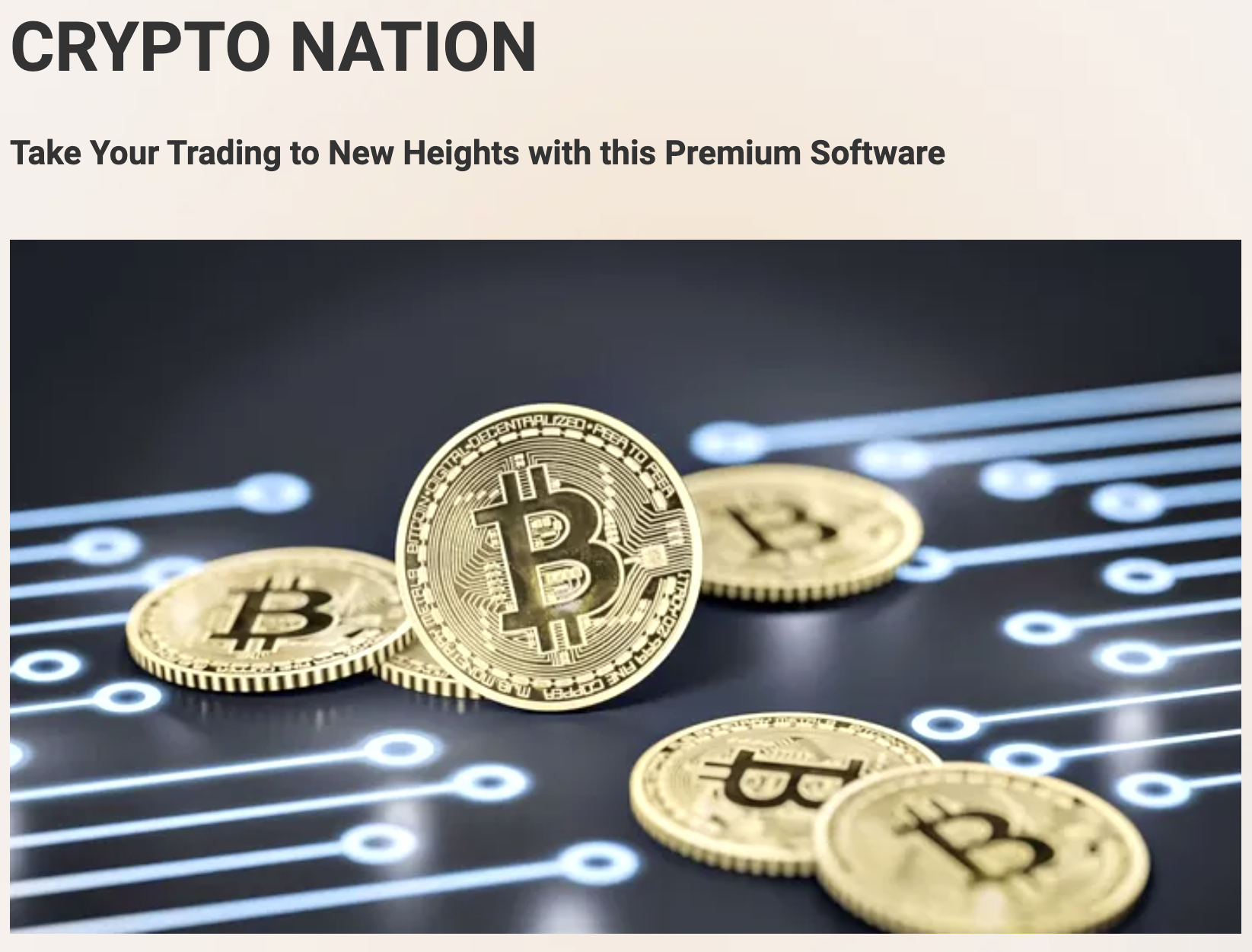 Disclaimer: The text below is an advertorial article that is not part of Cryptonews.com editorial content
Crypto Nation, also known as Crypto Nation Pro, promises to take your trading to new heights with its premium software that's packed with multiple inclusive features, including reliable indicators and marketing insights.
Crypto Nation is a trending trading system in some circles, but is still quite unknown – how well does it work? Is it legit? We review the Crypto Nation platform in detail in this article.
Crypto Nation Pro Summary
According to the Crypto Nation website, it promises a simple, info-focused trading system with reliable insights to help you navigate the crypto market. Before we analyze those features, here are some key points to consider:
| | |
| --- | --- |
| Supported Crypto | Cryptocurrencies, commodities, and equities |
| Claimed Success Rate | No specifics available |
| Available on Mobile? | No mobile app is available |
| Fees | No fee details |
| Customer Support | Accessible to registered users |
| Withdrawal Speed | Claims to be instant |
| Minimum deposit | $250 |
Cryptocurrencies are unregulated. Trading with unregulated brokers will not qualify for investor protection
What is Crypto Nation?
Crypto Nation is a crypto trading platform that claims to have revolutionized cryptocurrency trading by helping investors understand the markets better by delivering them key insights based on real-time market data.
It claims that its cutting-edge abilities are powered by artificial intelligence, which helps it generate crypto signals that all levels of traders can decipher. It also states that through fintech intelligence, it constantly tracks and analyzes the market, making it an algo-based trading platform that users can engage with in order to trade crypto.
Helping with this endeavor, according to the website, are API-compatible exchanges – "Our strategic partnerships with exchanges allow us to provide our traders access to all the right resources", asserts Crypto Nation.
Underpinning these features are security measures that Crypto Nation states can identify potential threats and act on them quickly. The encryption protocols are constantly updated, according to Crypto Nation, making it easy for investors to keep these assets safe.
While these details are good, there is no way to confirm them. Accessing this website requires a minimum deposit of $250. Even the demo account is locked behind this utility. We recommend taking calculated measures when using Crypto Nation. Invest responsibly and know that profits are never guaranteed when trading crypto.
Crypto Nation Pros and Cons
Here are the pros and cons we gathered upon reading the website copy of Crypto Nation:
Pros:
AI-supported trading signals available
Inclusive manual trading features
Claims to offer trading insights constantly
Simplified sign-up process
Multiple assets supported
Multiple analysis tools are available
Cons
Requires a minimum deposit of $250
The content of the website is generic
No one knows who made the platform
How Does Crypto Nation Work?
Crypto Nation hasn't revealed in detail whether an AI crypto trading bot is really on offer. From what we could gather from the platform, the site works similarly to a manual trading system.
But that doesn't mean that machine-learning mechanics aren't available, as the platform claims to offer marketing insights and indicators derived by using artificial intelligence – some reviews refer to the 'Crypto Nation Pro Bot'.
Here are the possible ways this site could work, based on the limited information available:
When you create an account and deposit the minimum amount, you can check the indicators and other marketing insights of this info-focused website.
You will likely receive crypto signals from time to time, whether from an account manager or a robo advisor.
You can manually act on those signals and execute trades via the exchanges compatible with the platform.
This simplified approach isn't verified. We are only basing this on the limited information we have available. Independent audit of the platform is necessary. Invest wisely. Make sure to test all the tools before investing, and remember to invest according to your risk tolerance.
Crypto Nation Key Features
Below are the key features that Crypto Nation states differentiate it from other conventional trading sites.
Simple and free registration process
Crypto Nation claims that registering and starting using the platform is free of cost. There is no fee required to create an account; users can start whenever they want. The only mandatory deposit is $250, which you can use to open trades.
Multi-Asset Support
Crypto Nation claims to offer a comprehensive range of trading options. It allows portfolio diversification by offering multiple cryptocurrencies and other assets, such as commodities and equities.
Simplified UI
"Say goodbye to complicated trading interfaces and enjoy a seamless trading experience," writes Crypto Nation, stating that the interface is user-friendly and accessible on any device.
Accurate alerts and trading signals
Crypto Nation asserts that you will get access to highly accurate trading signals via alerts. These will provide you a real insight into the crypto market, claims Crypto Nation.
Fast Registration Process
The registration process is simplified, with only email verification required to create the account and start trading.
Multiple Payment Options
Crypto Nation supports a slew of payment options, including e-wallets and credit and debit cards. According to the website, these options won't incur extra charges.
Cryptocurrencies are unregulated. Trading with unregulated brokers will not qualify for investor protection
Crypto Nation Account fees
Crypto Nation claims not to charge any account fee or any transaction fee. Discussion about any deposit or withdrawal fee is also absent from the website. However, consider talking to the customer support team about it before you invest via this platform.
Crypto Nation Minimum Deposit
Like other trading platforms we have covered before, Crypto Nation also charges $250. All the features are locked behind this trading requirement, and you can make the payment using multiple methods. Crypto Nation also states that no commission is taken from this when you trade.
Crypto Nation Compatible Devices
Crypto Nation states that users can trade anywhere and from any device. Therefore, we tested these claims by opening the website on the following devices and found the performance optimal.
Desktop
Laptop
Tablet
Smart Phone
Is Crypto Nation a Scam?
Crypto Nation bills itself as a simple trading platform that doesn't make the trading hands-free but offers you accurate signals that you can act on by using the available trading tools. But is it legit?
To answer this question, we must assess what's available as information on the website and what isn't.


What is available for assessment is the website itself. We found the sign-up process to be simple and the presentation to be intuitive. There were no issues with the registration process. However, what's not available on the platform is informational content.
While the site does go into telling that it offers signals, it does not specify what kind. When it comes to the accuracy of signals, there is no proof available online to verify it. The lack of info on the developers of Crypto Nation is also a red flag.
So, we further tried to assess the platform by looking at third-party reviews, and we found it to be a mixed bag. Some sites have sung its praises, while others have portrayed it as an outright scam. Customer reviews are also suspiciously bullish, with testimonials talking about the same aspects in the same language.
We recommend doing an independent audit of the site before investing.
Crypto Nation Customer Support
There is round-the-clock customer support available, claims Crypto Nation. But as unregistered users, we couldn't verify it. Third-party sites have stated that the team is available throughout the day to sort out any issues you might have.
How to use Crypto Nation?
If Crypto Nation is a trading platform that fits your investment needs, here are the steps to create an account.
Step 1 – Visit the Crypto Nation Website
Visit the official Crypto Nation website and start creating an account. Provide your email, name, and phone number before proceeding. The account manager will likely reach out to guide you through the rest of the registration.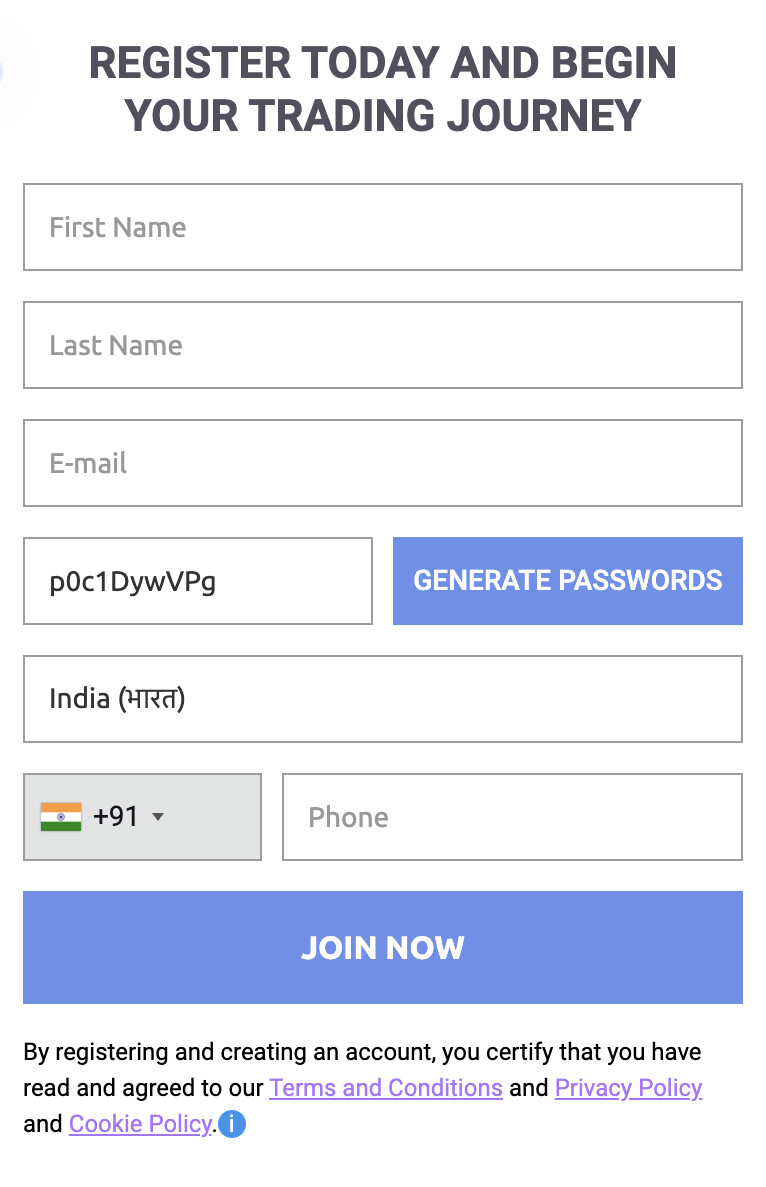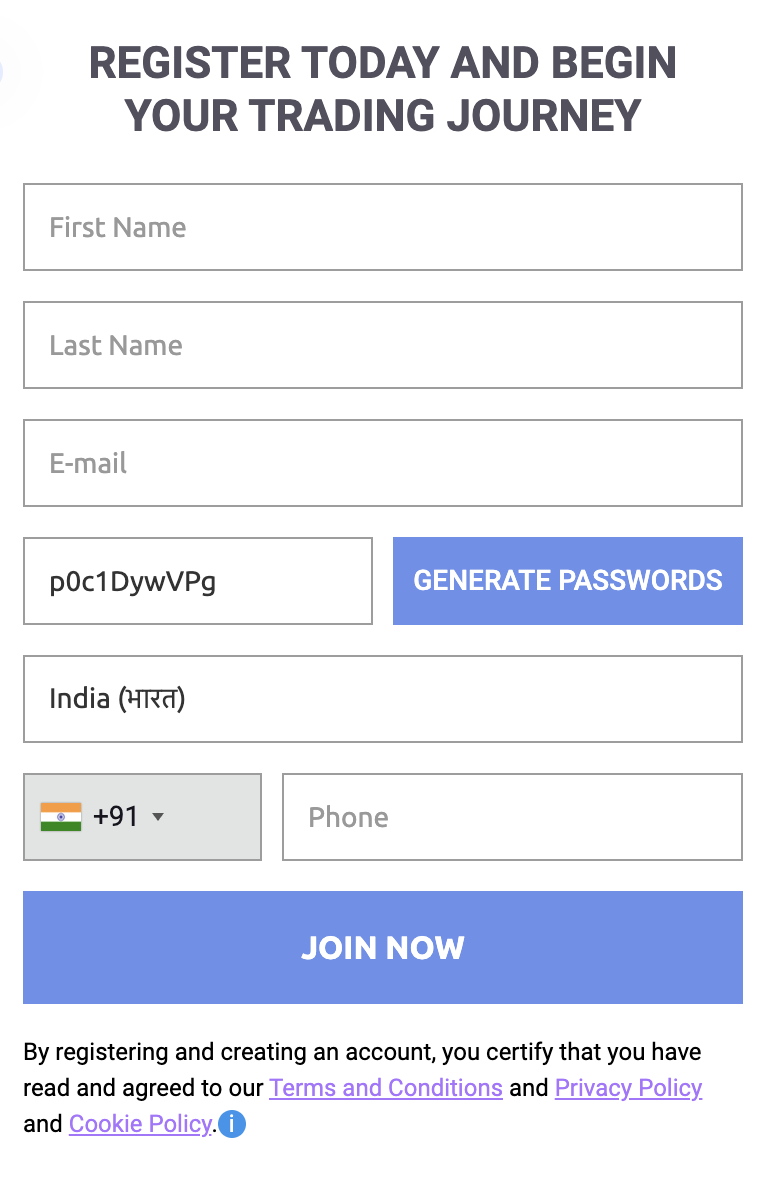 Step 2 – Make the Minimum Deposit
Deposit the minimum required amount of $250. Test the site's withdrawal times by attempting to force withdrawals quickly.
Step 3 – Start Trading on Crypto Nation
Assess the demo account feature to learn how the site actually works. Switch to live trading once you're trained. Start small and invest only the minimum amount. Increase your deposits only after you've confirmed that you're getting appropriate returns.
How to Delete a Crypto Nation Account?
There is no information available online about the account deletion process. Go to your dashboard and look for the account deletion option. If it is available, you'll likely be asked to fill out a form, after which the customer support member will guide you through the process.
Is Crypto Nation Endorsed by Celebrities and Big Brands?
While Crypto Nation is a popular site, as evident by the number of platforms that have covered it, its features aren't interesting enough to garner the attention of celebs right now. Furthermore, the platform itself hasn't made any such claims.
Who is the Founder of Crypto Nation?
Crypto Nation claims to be formed by a team of professionals who came together in 2015 to make a "revolutionary trading software" to change how people buy and sell cryptocurrencies. This team, according to the claims, consists of statisticians, data analysts, investors, and traders.
However, that's the extent of what is known about this team. There are no names, no social media handles, and no profiles for us to assess. Therefore, we recommend that our users exercise caution when trading on Crypto Nation.
Latest Bitcoin News
Bitcoin has had its series of ups and downs ever since it entered 2023. Here are the latest updates about Bitcoin to keep in mind for the week ending on September 17th, 2023.
Bitcoin is trading above the $26k mark. While the performance is stable so far, investors are still waiting for a major price action.
While the BTC price is rallying, sellers have started to come out, indicating a lack of trust in the crypto. Investors are, therefore, finding low-cap cryptocurrencies better investments for short-term gains.
The Verdict
Crypto Nation is a crypto trading site with a focus on AI-powered signals and manual trading facilities. But while it does not make any tall claims, most of its features are unverified.
The reviews of the platform are unbalanced; customer testimonials are of the same tone, and it has limited information available on the website's copy. Therefore, we recommend exercising caution when trading on Crypto Nation. Diversify your portfolio by splitting funds across different platforms and investment types – for high upside potential we recommend crypto presales.
Cryptocurrencies are unregulated. Trading with unregulated brokers will not qualify for investor protection
Crypto Nation FAQs
What is Crypto Nation?
Crypto Nation is a crypto trading platform that claims to revolutionize crypto trading by offering accurate signals that investors of all types can act on using intuitive trading systems. Using this platform requires a deposit of $250, however, which is too much since much of what this site claims is unverified.
Does Elon Musk endorse Crypto Nation?
There is no evidence available online that would suggest that Elon Musk is even remotely interested in Crypto Nation, even though the Tesla founder has always been bullish about Dogecoin and has recently shown his support for Bitcoin.

---