Crypto Meme Coin Love Hate Inu Is About to List on Exchanges – Last Chance to Buy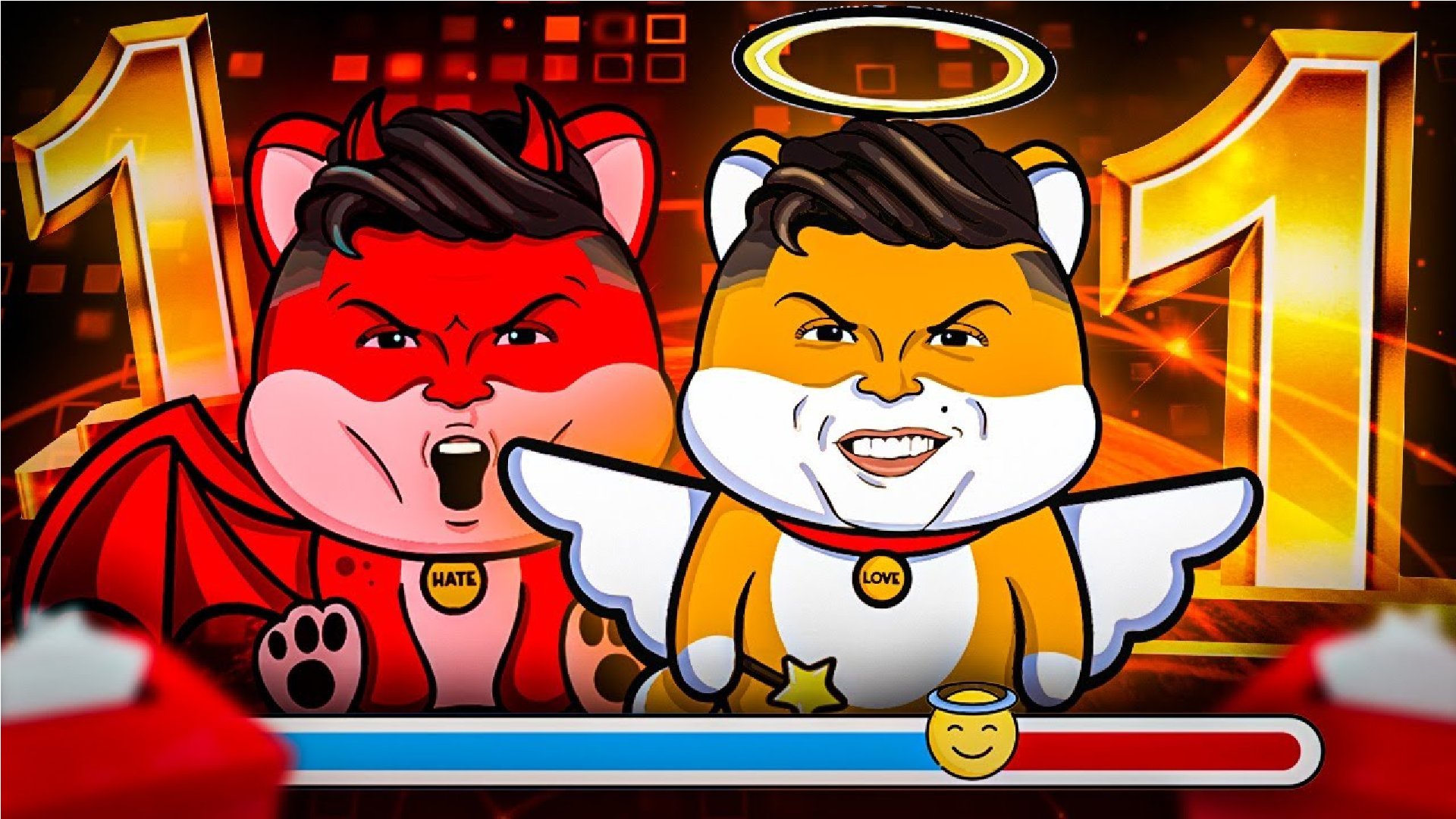 Love Hate Inu ($LHINU) has raised a staggering $10.2 million, with the last few tokens being sold before the exchange listings.
The pioneering crypto project is taking the digital market by storm due to its phenomenal Web3 technology and vote-to-earn (V2E) mechanism set to disrupt the survey industry and explore the value of $LHINU.
As the project prepares to list on public exchanges, the development team of the meme sensation is offering traders and investors a last chance to buy $LHINU for its listing price of $0.000145 USDT.
Experts believe this is a lifetime bargain as the meme coin fundamentals indicate a potential price pump and continuous bull rally similar to that of Dogecoin and PEPE Coin.
Love Hate Inu ($LHINU): A New Era of Meme Coin With Global Utility.
Love Hate Inu is a ground-breaking Web3-based project that integrates blockchain technology and utilizes a versatile vote-to-earn (V2E) model to revolutionize the $3.2 billion survey industry through a holistic approach.
The V2E model is designed to enable individuals to share unfiltered opinions on controversial or viral surveys/polls ranging from politics, economics, society, religion, education, and entertainment without sanctions.
This innovative platform incentivizes community members who participate in surveys and polls on its platform with $LHINU, the utility token of the ecosystem.
Users express their opinion by choosing between the angel-like and demon-like meme doge, representing love and hate, respectively.
To vote, members are required to acquire the $LHINU token – the more tokens held, the more voting powers and opportunities users are offered.
In addition, members who engage in several polls get rewarded with more $LHINU tokens.
There is no earning limit; the Love Hate Inu ecosystem is designed to accept and incentivize all participants who are willing to vote.
Although various platforms, such as Twitter, Facebook, and WhatsApp, have integrated voting concepts, this innovative platform offers blockchain technology and reward structures that scale beyond predecessors.
This meme sensation runs on the revolutionary Ethereum blockchain, which provides an extra layer of security to its ecosystem, which makes survey results transparent, legitimate, and tamper-free.
With its intrinsic V2E use case, Web3, and blockchain technology, Love hate inu is bound to generate a spate of adoptions by thriving sectors in the global world in need of secure voting services.
This project is expected to attract brands, companies, and industries who will use its transparent and reliable voting technology to measure customer satisfaction and opinion on new products and projects.
Members are carried along as they earn rich financial perks such as $LHINU tokens, merchandizes, non-fungible token (NFT) arts, and many more.
Love Hate Inu promises to offer significant real-world utility by creating a new paradigm of meme coins with practical use cases.
$LHINU Presale Is Over – Last Chance to Buy Before Price Explodes When Listed
The $LHINU token is poised to follow the footsteps of $DOGE and $SHIB and potentially skyrocket in value when it finally hits the exchange.
The meme token presale officially started on March 7th and ended on May 1st, with $10.2 million generated from investors – a remarkable achievement for an emerging project.
Investors who missed out on the early rise of $DOGE, $SHIB, and presale of $LHINU now have the opportunity to purchase the meme token for its listing price of $0.000145 USDT.
Based on its distinctive offerings, approach, vibrant community, and media hype, financial experts predicts its red-hot presale momentum will surge further when it debuts public exchanges.
Investors with oversight for massive gains on low-priced crypto assets must now purchase $LHINU before it explodes in the coming month.
Disclaimer: The Industry Talk section features insights by crypto industry players and is not a part of the editorial content of Cryptonews.com
---