Crypto Land on JPMorgan Coin: What About Ripple and Other Banks?
Disclosure: Crypto is a high-risk asset class. This article is provided for informational purposes and does not constitute investment advice. By using this website, you agree to our terms and conditions. We may utilise affiliate links within our content, and receive commission.
After major bank JPMorgan Chase announced their own digital token yesterday, the reactions have been varied, although the general consensus is: that's not a cryptocurrency. Meanwhile, the naysayers have grouped into two main currents: one is asking "What about Ripple?" while the other is scoffing, "Their competition already does that."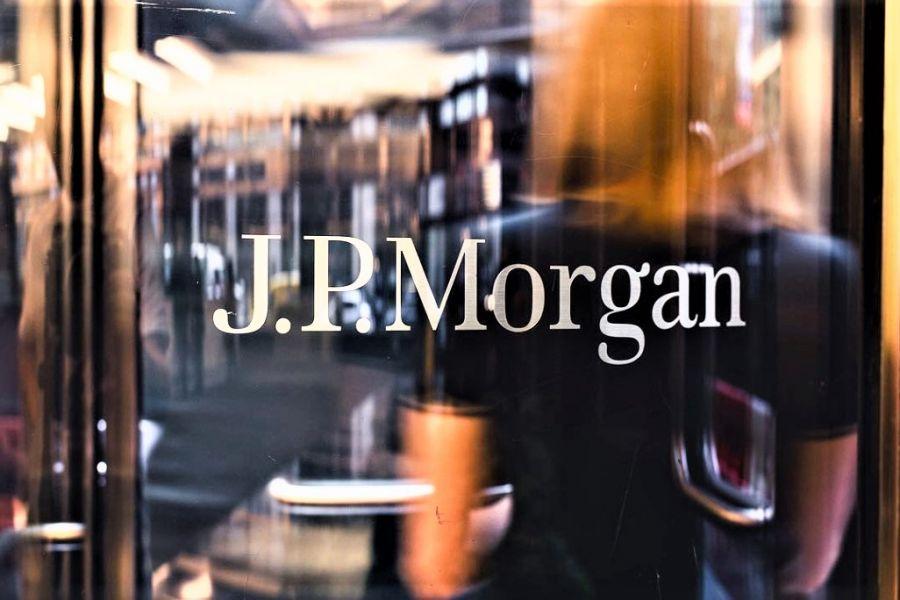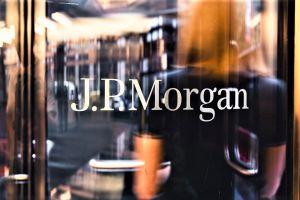 What about Ripple?
Among the three early applications that the bank wants to use its coin for is also "International payments for large corporate clients, which now typically happens using wire transfers between financial institutions on decades-old networks like Swift." However, Ripple already does that, and the startup has gone on several onboarding sprees that saw companies from traditional finance join their initiative – and they have a brutally honest ad to show why they're necessary.
Tom Shaughnessy, principal at Delphi Digital, a crypto research boutique in New York, told Bloomberg, "This is a huge slap in the face for Ripple […] Ripple's target market is cross-border payments and remittances and now JPMorgan's effort is a direct threat."
Ripple's own CEO Brad Garlinghouse took to Twitter to say his piece. "As predicted, banks are changing their tune on crypto. But this JPM project misses the point – introducing a closed network today is like launching AOL after Netscape's IPO. 2 years later, and bank coins still aren't the answer," he wrote.
This is not the first time Garlinghouse is expressing his skepticism in terms of competing coins issued by banks. In an article titled "The Case Against BankCoin" that he wrote in August 2016, he claims that banks really have two options: either set aside all their differences and agree to use the same digital asset (which is not very likely to happen), or "banks not in the issuing group issue their own digital assets with their own sets of rules and governance." He also points out that the latter scenario brings about more fragmentation and problems than what we can see on the current landscape.
Thus, he concluded, "We strongly believe banks need an independent digital asset to enable truly efficient settlement and we believe XRP is best positioned for that role. It goes back to the fundamentals of what makes digital assets unique and special – they're universal currencies, meaning anyone can use them as units of value anywhere in the world. That universality gives digital assets global reach and the ability to settle much faster than traditional assets."
However, JPMorgan may have one thing going for them that Ripple does not: the fact that its value is pegged to the US dollar. "The JPM Coin is a stable coin whereas XRP is anything but stable," said Shaughnessy. "That's going to be a very contentious point for banks who don't want the currency in which they make payments to be volatile."
Moreover, as reported, JPMorgan is betting that its first-mover status and large market share in corporate payments, as it banks a large number of companies, will give its technology a good chance of getting adopted, even if other banks create their own coins. "Pretty much every big corporation is our client, and most of the major banks in the world are, too," Umar Farooq, head of Digital Treasury Services and Blockchain at the bank, told CNBC yesterday. "Even if this was limited to JPM clients at the institutional level, it shouldn't hold us back."
JPMorgan has not yet replied to our request for comment on the topic of Ripple.
XRP price chart: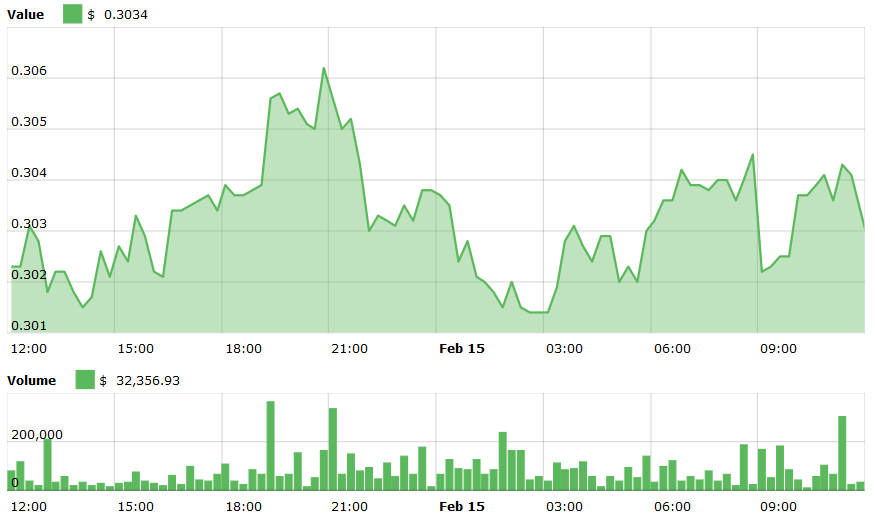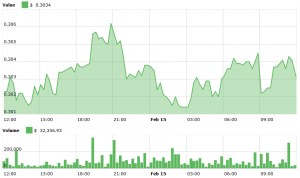 Rivalry and "who was here first?"
Blockchain and cryptocurrencies have been around for long enough that JPMorgan is far from the first traditional institution to pick up some tricks. Banks such as Barclays, Bank of America and TD Bank have filed multiple blockchain patents over the years. Bank of America holds a whopping 43 blockchain-related patents, the most anyone does in the finance industry.
The news from JPMorgan may spur these banks into action as well, observers believe. But there are others that did not need this motivation: the New York-based Signature Bank's blockchain-based Signet system has onboarded more than 100 clients who are using it to send each other millions of dollars a day, 24/7, bank executives said.
"We can say there are trades going on in the millions some days and tens of millions other days and I would say the number of clients we have is in the triple digits," the bank's CEO Joseph J. DePaolo told CoinDesk. He pointed out that the JPM Coin is remarkably similar to what they already have at a bank that is less than 2% the size of JPMorgan.
Moreover, Barclays and UBS have also turned their focus to what is called a utility settlement coin, which would make it easier for global institutions to use a custom blockchain to conduct a variety of transactions, according to PaymentsSource.
Lex Sokolin, director of fintech strategy at Autonomous, added that JPM Coin "is reminiscent of the UBS settlement coin, which was used internally for its namesake: settlement."
But JPMorgan could use its size and influence to pave the way for any upcoming banks that are interested in launching a similar service.
"Based on my experience, I am almost certain that JPMorgan must have had to engage with their primary regulators and as part of that process was able to educate and provide insights into the benefits and drawbacks of the technology," Angela Angelovska-Wilson, chief legal officer for the application programming interface platform Sila, told PaymentsSource. "This engagement with regulators can only be positive for all involved and in my view bodes well for the future, including the future of crypto companies."
Unexpected "alliance"
What may surprise people from the cryptoverse is that JPMorgan's foray into blockchain technologies has forced the community to agree with American economist Nouriel Roubini, who has been something of a villainous figure in the space until now. "In which way has the new alleged JPMorgan crypto coin anything to do with blockchain/crypto? It is private not public, permissioned not permissionless, based on trusted authorities verifying transaction not trustless, centralized not decentralized. Calling it crypto is a joke," Roubini wrote on Twitter, to the general agreement of the whole community.
According to Jerry Brito, executive director at Coin Center, a nonprofit research and advocacy center focused on cryptocurrency and decentralized technology, the US banking behemoth did not actually launch a cryptocurrency but more an in-house-built payments system. "I see folks referring to it as a cryptocurrency. It's not a cryptocurrency. A cryptocurrency is one that is open and permissionless, if you want to download it, you don't need permission; you just need some software," Brito told MarketWatch.
____
---