Crypto For Newcomers: November Picks Unveiled – GalaxyFox, Gala, and Monero
Disclosure: Crypto is a high-risk asset class. This article is provided for informational purposes and does not constitute investment advice. By using this website, you agree to our terms and conditions. We may utilise affiliate links within our content, and receive commission.
Disclaimer: The text below is a press release that is not part of Cryptonews.com editorial content.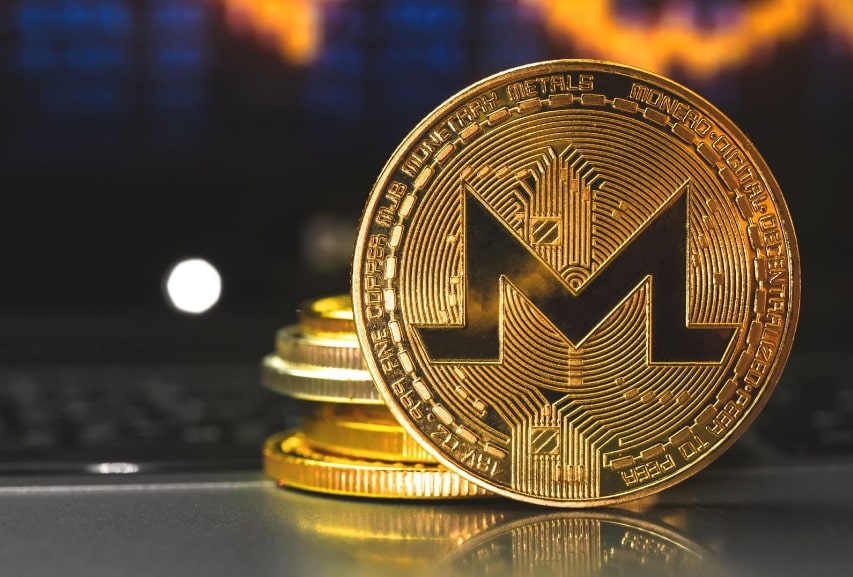 Crypto funds have recently attracted the most significant inflows since 2021. More liquidity in the digital asset space means that the most recent rally has become the starting pistol for the next bull run. But what are the best cryptocurrencies to buy and take advantage of in this new rally?
Galaxy Fox ($GFOX) aims to revolutionize the GameFi space, and its staking program makes it an ideal crypto for beginners. Gala ($GALA) plans to release the first triple-A blockchain game, and Monero ($XMR) has attracted growing interest as governments roll out CBDC programs. Let's unveil these top picks for crypto newcomers and dive into why all three are well-positioned to outperform the market. 
Galaxy Fox ($GFOX): A Masterclass in Tokenomics 
Galaxy Fox has rapidly become one of the most talked about crypto presales and is earmarked as one of the top ten cryptocurrencies to buy before the end of 2023. Built around its Web3 runner game, Galaxy Fox invites users into its cosmic universe and pays them to explore and win.
Each season, the top 20% of the leaderboard will win prizes, which they can exchange for $GFOX tokens, allowing them to play and earn. But the features drawing serious attention is the multi-faceted approach to marketing and expansion alongside the protocol's economic design.
Galaxy Fox leverages its characters to sell real-world merchandise, and revenue from clothing sales will go directly to the Treasury, which funds ecosystem expansion. Viral marketing can catapult a token to unfathomable heights almost overnight, and the Galaxy Fox team plans to take full advantage of this fact.
But perhaps best of all is the tokenomics model. The Stargate module is where users who want to earn passive income go to stake their $GFOX tokens. This easy earning is why $GFOX is a great crypto for beginners. Still, the attractive feature to crypto veterans is that staking rewards are not inflationary but instead paid out by the ecosystem's taxation system.
A play-to-earn game, real-world merchandise, and an aggressively deflationary tokenomics model make Galaxy Fox a stand-out contender in the altcoin scene. Price predictions already forecast a 2,100% surge before the end of 2023.

Gala ($GALA) Taking Web3 Gaming Mainstream

Gala Games wants to take Web3 gaming mainstream and is a central contender alongside Galaxy Fox in the GameFi narrative. It boasts a gaming ecosystem and eventually plans to become sophisticated and large enough to compete with mainstream platforms. The native token $GALA rests at the heart of the ecosystem and is used to pay fees on the Gala blockchain and purchase NFTs within the ecosystem.
Founded by Eric Schiermeyer, many crypto investors believe that Gala will be the first crypto-native organization to publish a AAA game. Price predictions forecast $GALA trading between $0.056 and $0.065, with analysts stating that Web3 gaming could be crypto's trojan horse to penetrate mainstream markets.

Monero ($XMR) Privacy Interest Soars

Monero has a long, well-established history. Founded in 2014 with advanced cryptographic proofs, $XMR users have been able to anonymously transact on-chain, obscuring not only the amount but also the sender and receiver information. Despite being an older coin, Monero has witnessed a new wave of interest primarily driven by the rollout of CBDC programs globally and, more recently, the crackdown on crypto by the IRS.
Analysts forecast $XMR targeting a bullish band between $414.59 and $482.57 in 2024. That said, more development and progress with CBDCs naturally adds greater demand and interest for Monero. As governments attempt to curtail privacy rights, privacy-focused solutions will naturally thrive.
Closing Thoughts: Adopting a Risk-On Approach 

Market sentiment changes quickly in crypto, and investors who fail to change pace at a similar speed will miss out on the staggering gains. Current price action and stablecoin inflows point to the beginning of a risk-on market environment, and investors still holding stablecoin need to allocate fast.
Projects like Galaxy Fox undergoing their presales in the current market conditions stand to be some of this cycle's most significant gainers. In addition to being an ideal crypto for beginners due to its fantastic tokenomics model, Galaxy Fox allows early participants to lock in 450% gains thanks to its staggered price increases through its presale – so don't wait. Become an early adopter today!

Learn more about Galaxy Fox ($GFOX) here:
Visit Galaxy Fox Presale | Join The Telegram Group | Follow Galaxy Fox on Twitter 

---