Crypto for a Cause – Investors Are Choosing this Green Crypto to Grow their Wealth this Year
Disclosure: Crypto is a high-risk asset class. This article is provided for informational purposes and does not constitute investment advice. By using this website, you agree to our terms and conditions. We may utilise affiliate links within our content, and receive commission.
Disclaimer: The text below is a press release that is not part of Cryptonews.com editorial content.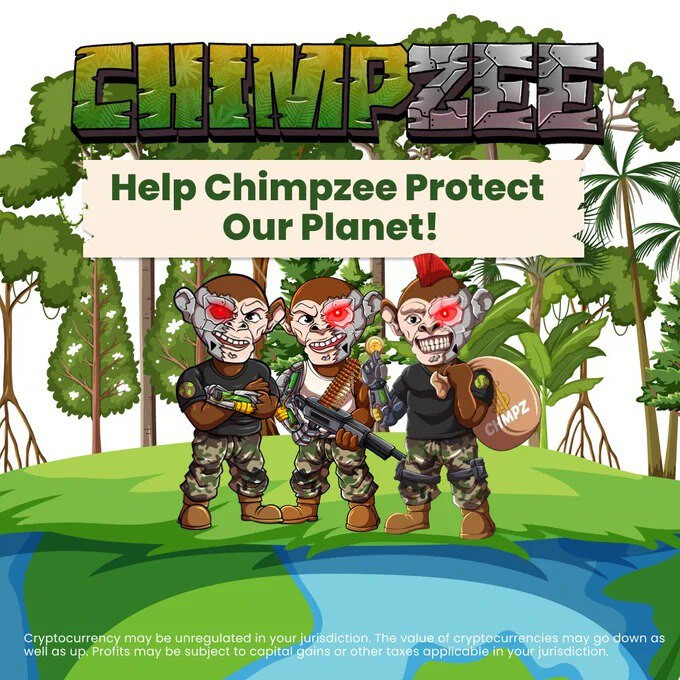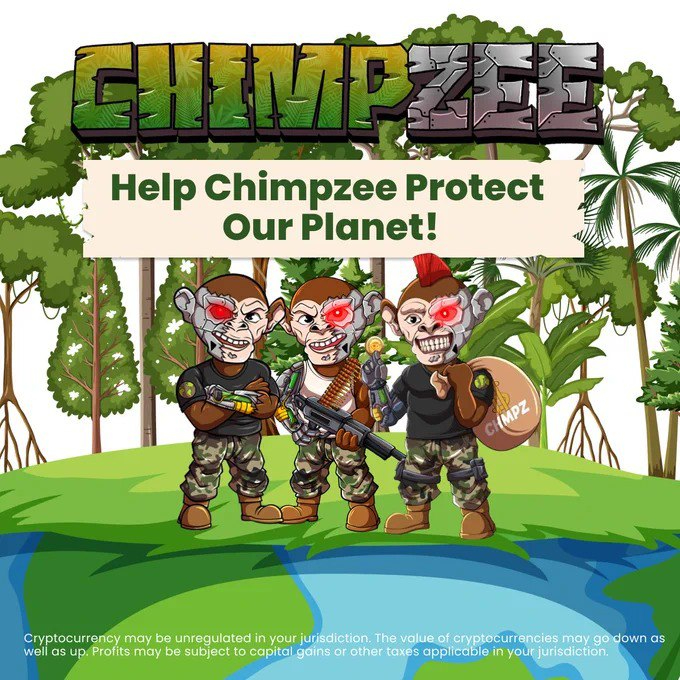 The Chimpzee (CHMPZ) presale is one of the most popular crypto events of 2023 and for the right reasons. The green cryptocurrency is predicted to go on a bull run later this year, fuelled by the hype around green crypto projects.
The project has high market relevance in wildlife conservation. In addition, it offers attractive passive income potential. Both of these factors have generated initial momentum around the project and made it one of the best tokens to buy now.
The fact that Chimpzee has burnt 80% of its supply catalyzed the hype.
CHIMPZEE IS MAKING A REAL WORLD IMPACT NOW!

We put together this report on what Chimpzee has achieved so far and the organizations we have helped to fund their projects and initiatives to help fight climate change and save animals.

We realize that this real problem cannot wait…

— Official Chimpzee Project (@RealChimpzee) August 25, 2023
An innovative wildlife conservation initiative
Chimpzee's key highlight is that it is one of the most innovative climate action initiatives to enter the market in a long time. It harnesses the power of blockchain technology to enhance efficiency and impact, breathing new life into climate action by introducing a new dimension of incentivization.
To give you better clarity, Chimpzee empowers individuals to not only make a positive contribution to our planet and protect wildlife. It allows them to earn passive income in the process and grow their wealth over time. And that makes all the difference.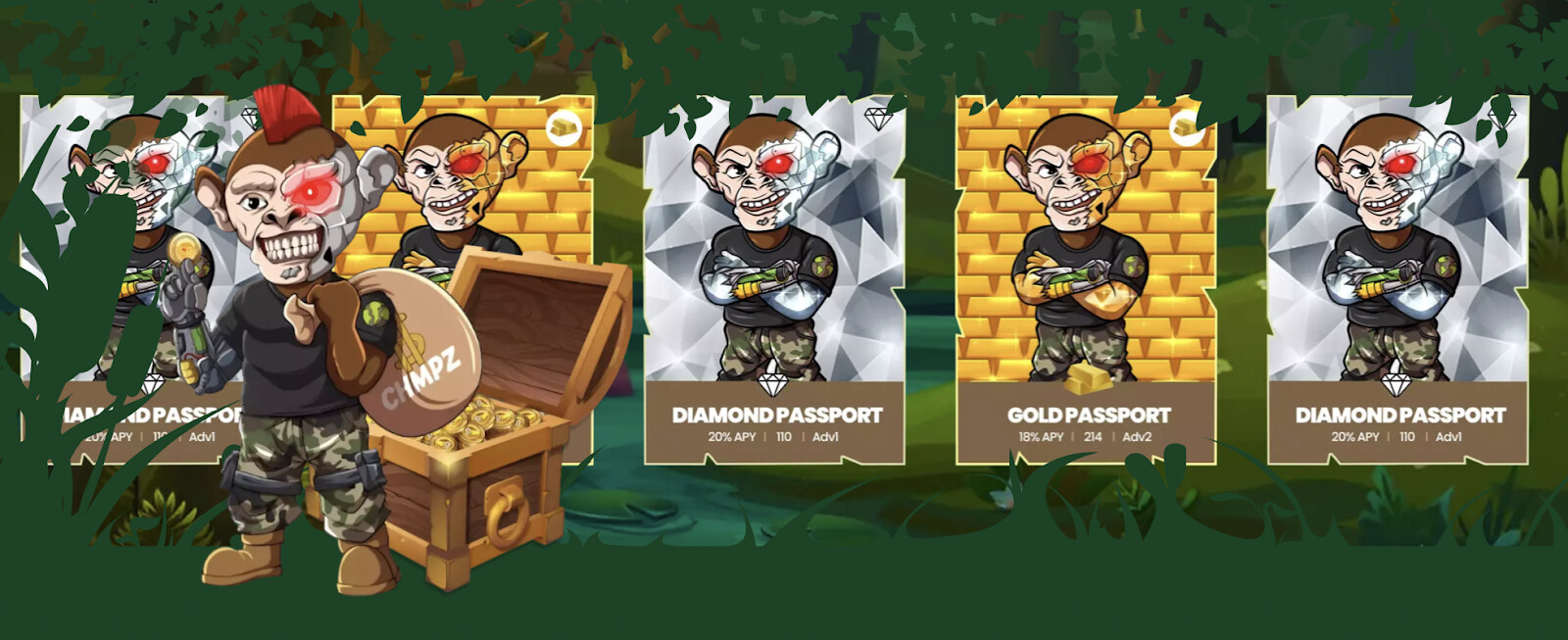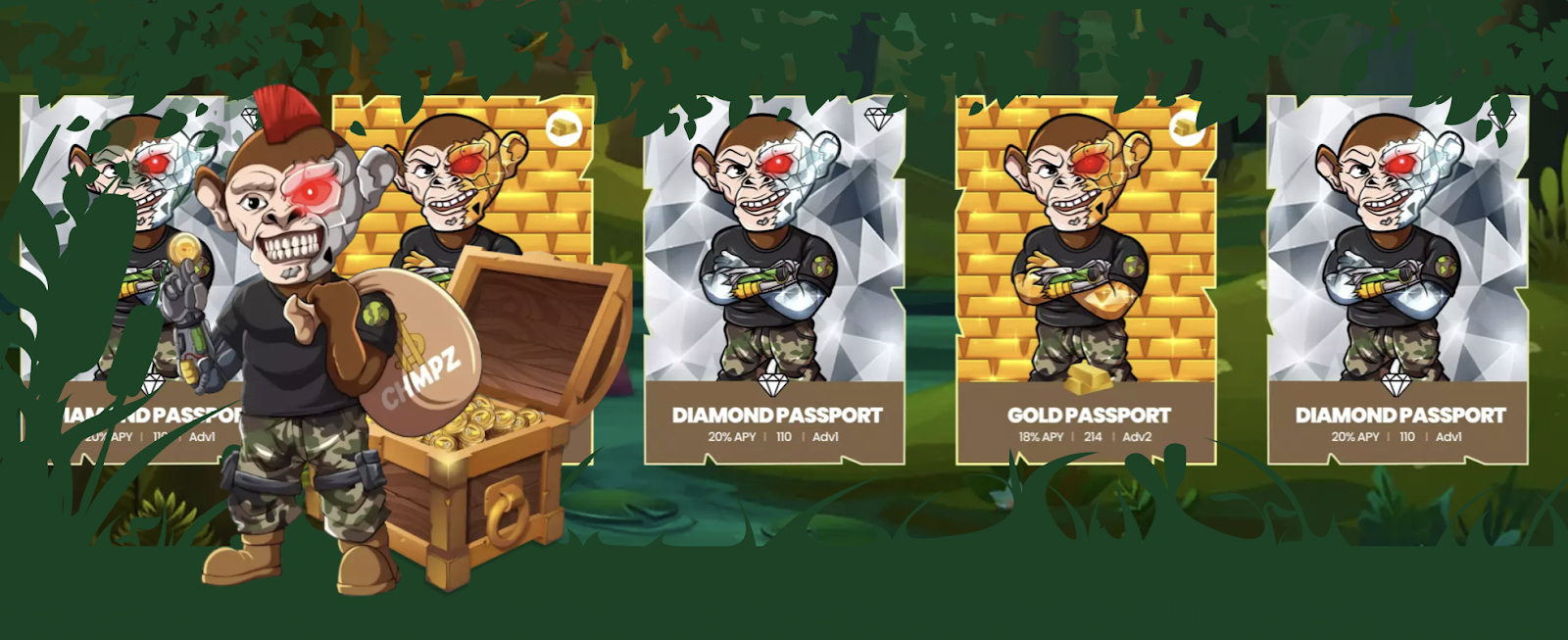 Chimpzee has already taken remarkable steps in this direction. It completes new missions on crossing new milestones in its presale. For example, Chimpzee has planted 1200 trees for the rejuvenation of the Brazilian rainforest. It has made a generous contribution of $15,000 towards elephant conservation endeavors. It has also contributed to the plantation of 20,000 trees in Guatemala to safeguard its native rainforest.
The important aspect to underline here is that Chimpzee helps us overcome our inertia when it comes to committing to long-term goals. One of the most crucial of these is taking action against climate change.
Attractive avenues of passive income for participants
Chimpzee operates on three primary components namely shop-to-earn, play-to-earn, and trade-to-earn. They play a key role in materializing its core objective of crypto incentivization by offering attractive avenues of passive income.
For instance, you have the opportunity to buy branded merchandise from the Chimpzee Store. In return, you will earn CHMPZ tokens as rewards which you can hold, cash out, or use to buy something else. Engaging in the Chimpzee Zero Tolerance Game can also yield good rewards and advantages that grow in tandem with your skills and performance.
Donations and transactions are transparent
A fundamental aspect of Chimpzee's mission is the transparency in donations and transactions. Since blockchain technology plays a pivotal role in achieving this goal, Chimpzee is a Web3 platform. It is committed to maintaining transparency, which has been instrumental in helping it gain recognition and support from both the crypto and climate action communities.
We simply can't overstate the importance of transparency in climate action and wildlife conservation as it addresses one of the most significant challenges in these industries. While many of us want to support organizations that work in these domains, widespread fraud mitigates our willingness.
Global transactions and coordination are even more complex, although they are essential for effective climate action. Wildlife conservation inherently transcends national borders.
Chimpzee addresses this major roadblock by leveraging blockchain technology to facilitate global coordination. In doing so, it breaks down the barriers associated with international transactions, and ensures robust accountability in addressing environmental concerns.
Deflationary tokenomics
An impressive and robust token-burning mechanism makes Chimpzee one of the best crypto assets in the market today. It leads to the consistent reduction of CHMPZ token supply. As you can imagine, this reduction directly boosts the value of CHMPZ tokens. Since supply and price are inversely correlated, the deflationary mechanism addresses the notorious volatility often seen in the cryptocurrency market.
Although several crypto projects have introduced similar burning mechanisms for the same purpose, Chimpzee's regularity and strength sets itself apart.
To give you more context, you need to pay in CHMPZ tokens when you purchase Chimpzee NFT passports. All the tokens used for these transactions are permanently removed from circulation.
Presale will enter the final stage soon
At the time of writing, the Chimpzee presale has raised over $1.4 million out of its targeted $1,856,375. If the presale maintains the current pace, it will sell out soon with growing demand from crypto and climate action communities.

The project burns a portion of its supply on reaching new milestones to help early investors get a significant advantage over those who come late. The token is predicted to be one of the most successful cryptocurrencies of 2023 owing to its climate action goals.
It has the potential to generate 10X to 20X returns for early investors on its release.
---