Crypto Firm Anchorage Digital to Lay Off 20% of Staff Citing US Regulatory Uncertainty – Here's What You Need to Know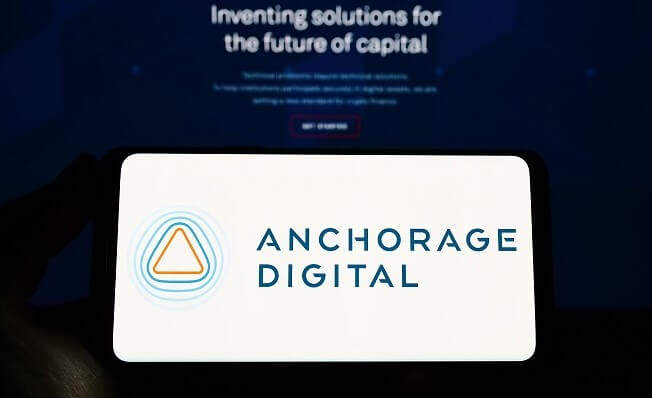 Anchorage Digital, a crypto bank based in San Francisco, is making substantial staff cuts in response to the current downturn in the crypto market and regulatory uncertainty in the United States.
According to Bloomberg, the company is laying off 75 employees, or roughly 20% of its workforce.
In a statement, Anchorage Digital cited a range of factors, including the volatile state of the crypto market, broader macroeconomic challenges, and the unclear regulatory landscape in the US.
The company said,
"The need for better crypto infrastructure is growing ever clearer. For us, that means focusing resolutely on our status as an unequivocal qualified custodian, among other safe and regulated ways for institutions to participate in the digital asset ecosystem."
While Anchorage is a federally chartered crypto bank, it has faced issues with US regulators.
Less than a year ago, in April 2022, the Office of the Comptroller of the Currency argued that the bank's compliance program lacked staff and internal processes, including money-laundering controls, to verify customers in 2021.
Therefore, it claimed, the bank failed to put in place key controls to prevent money laundering and report suspicious transactions.
Meanwhile, in June last year, Anchorage Digital announced that it had integrated with Binance.US and gained commitments from crypto platforms CoinList, Blockchain.com, Strix Leviathan, and Wintermute in its efforts to build a custody exchange network.
Misery loves crypto company
The financial services startup is just one in a long series of crypto industry companies slashing staff, citing the same reasons.
For example, in November last year, crypto exchange Kraken announced a major job cut, laying off 30% of its workforce, or 1,100 people, in an attempt to "adapt to current market conditions.".
In December, it was revealed that ByBit was planning to cut its workforce by 30% due to poor market conditions.
Furthermore, per Bloomberg, more than 2,000 jobs have been cut in the sector this year so far.
In January, crypto bank Silvergate cut its staff by 40% and sold assets at a loss to cover $8.1 billion worth of customer withdrawals. Luno, which is owned by crypto conglomerate Digital Currency Group, also slashed 35% of its global workforce, while Gemini laid off 10% of its workforce in the midst of the bear market.
That same month, major crypto exchange Coinbase announced its third round of layoffs, reducing its headcount by a total of 950 employees, or 20% of its workforce.
Crypto.com also said it would cut 20% of its staff, citing macroeconomic headwinds and the collapse of the FTX exchange as its reasons.
And this is far from all the companies in the sector that slashed their staff numbers.
Furthermore, Anchorage is not the only bank facing problems. In early February, Silvergate shares took a hit after reports emerged that US officials were investigating the bank's transactions with FTX and its parent company Alameda Research, both of which are now defunct.
Soon after, Silvergate announced that it could not file its annual financial report to the US Securities and Exchange Commission (SEC) on time and that it was evaluating its ability to stay in business.
Then, major crypto-friendly Signature Bank got closed by regulators just this past Sunday, two days after they had closed Silicon Valley Bank in a massive collapse affecting billions in deposits.
All depositors in the banks would be made whole, claimed the US regulators in a joint statement, adding that no losses would be borne by taxpayers.
Meanwhile, while all this was developing, crypto exchange Kraken announced that it was making its foray into the banking industry with the establishment of Kraken Bank. "We're building a better kind of crypto & Bitcoin bank for our clients," said the exchange last week.
Kraken Bank is designed for crypto via the Wyoming Special Purpose Depository Institution (SPDI) framework.
____
Learn more:
- HSBC Acquires Silicon Valley Bank UK for £1 to Safeguard Customers and Taxpayers – What's Going On?
- Coinbase Confirms $240 Million Corporate Cash Balance with Signature Bank Amid Lender Closure

- US Authorities Close In: Binance Expected to Pay Penalties for Regulatory Probes
- Crypto Lending Crisis - Gemini and Genesis Charged by US SEC With Selling Unregistered Securities

- 7 Bitcoin and Crypto Custodians Facilitating Institutional Digital Asset Adoption
- How To Buy Bitcoin in the United States?
---