Crypto Experts Are Saying This Little Known Crypto Is the Next Pepe Coin After the Price Jumped 1500% in 48 Hours - What Do They Know?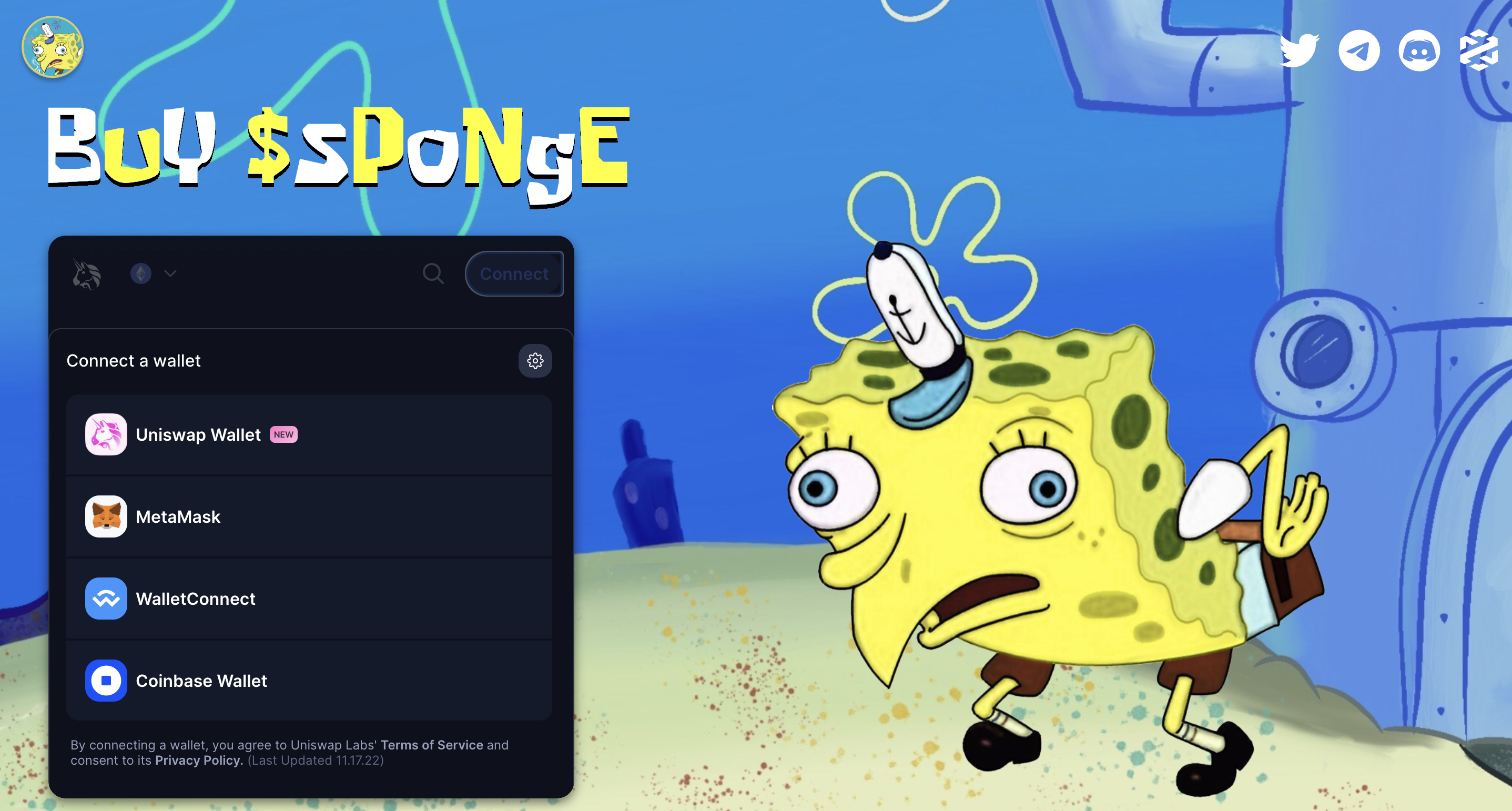 Following a 1,500% increase in the last 48 hours, the $SPONGE token has already been touted as the next $PEPE coin by many investors.
The latter debuted in mid-April and rose 4,000% in a short period. Currently scheduled for a Binance exchange listing, $PEPE has amassed a market capitalization of over $1 billion, which is fast for a newly launched project.
The $SPONGE token is also duly towing that line, with many market commentators speculating on whether the token will outperform others in terms of price growth.
$SPONGE Is the Meme for a Hugely Popular Animation Series
SpongeBob ($SPONGE) is a crypto meme adaptation of the hugely popular children's animation series Spongebob Square Pants premiered in 1999 by Stephen Hillenburg.
The children's show is a comedy that follows the adventures of a sponge-like character who lives at the bottom of the sea in a pineapple-shaped house.
Spongebob Square Pants was not an instant success and only became popular in its second season.
Since then, the animated series has earned $30 billion in merchandising revenue and has over 50 million monthly viewers.
Spongebob Square Pants' fame has spread into the crypto space due to the show's frequently amusing memes.
However, this new crypto project is launching on the back of it, making it a universally-related effort.
The $SPONGE token is an inspiration from the Spongebob Square Pants show, making it an ideal face for a new meme project.
The popularity of the children's show has seen the ERC-20 token gain massive acceptance across the crypto space.
Since making its debut about a week ago, the $SPONGE token has already secured exchange listings on CoinW and Toobit platforms which is faster than the $PEPE token was able to do.
As a result, crypto experts are already focusing on the project.
Same Liquidity as $PEPE, Massive Upside Opportunity In The Token
One of the critical issues with meme coins is their apparent lack of liquidity and utility, as many do not have enough liquid funds to cover the outsized entry and exit positions that crypto whales may take.
This is not the case when it comes to $SPONGE, as pointed out by Twitter user @CaptClutchNFT.
In a Twitter thread, Captain Clutch pointed out that $SPONGE has almost the same liquidity as $PEPE while having a market cap that is 100 times less than the frog-themed meme coin.
Crypto whales can easily buy into the token and withdraw their winnings without directly affecting the asset's price, which $PEPE cannot do due to its low liquidity.
In essence, $SPONGE has a much higher liquidity-to-market cap ratio than $PEPE, making it a more promising candidate for a meme project wave storm.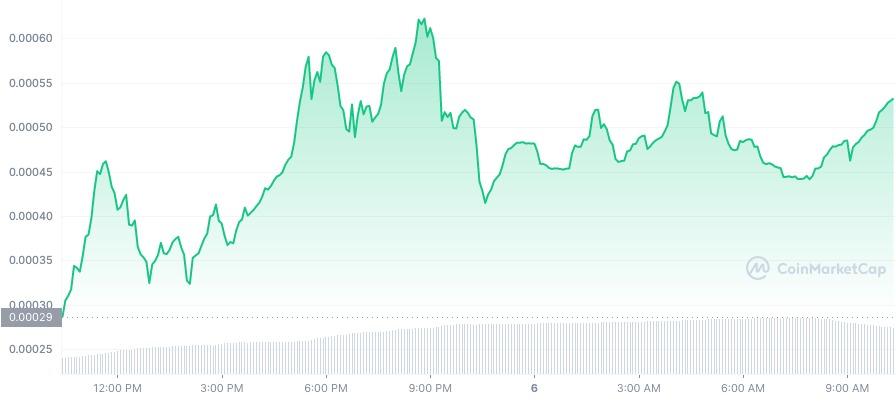 Given its popularity amongst global viewers, the $SPONGE token has benefited from the children's show with little to no marketing team pushing it.
Within 24 hours of being listed on CoinMarketCap, $SPONGE has attracted over 1,000 hodlers and has already surpassed the $18 million market cap milestone while recording over $20 million in fully diluted market valuation.
For a project with zero utility, $SPONGE has surged by 68.41% to a current price peg of $0.0005125 in the last 24 hours.
This shows huge potential for the project when it hits the $100 million-plus market cap or even scales to $1 billion in the coming weeks.
Disclaimer: The Industry Talk section features insights by crypto industry players and is not a part of the editorial content of Cryptonews.com.
---