Crypto Exchange Bithumb: Beware Bogus Brokers Posing as Our Staff
South Korea's market-leading crypto exchange Bithumb said it will crack down on unscrupulous bogus brokers who pretend to be members of its staff and approach blockchain operators to discuss listing options for their tokens – before scamming them by demanding "listing fees."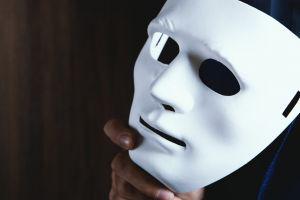 Per Fn News, a growing number of fake brokers pose as employees of the exchange and use addresses designed to look as similar as possible to bona fide Bithumb email accounts. They have also sought to target unsuspecting individuals on social media platforms and via chat apps.
Bithumb said that these illegal operators have claimed on numerous occasions to be in charge of "major departments" at Bithumb and entered into discussions with blockchain foundations – and then went on to request the payment of various "fees, including "listing deposits."
Bithumb announced that its protocol for listing applications and discussions mean that it only communicates with token operators on listings-related matters using its official e-mail account ([email protected]), and reiterated that it does not conduct any listing-related discussions using social media sites like LinkedIn or chat apps like Telegram.
The company stated that it would seek to make "legal responses" to anyone it detected attempting to impersonate its staff, particularly "fake" brokers.
And the company added that it does not request companies to pay any fees when tokens are listed, and added that requesting "listing fees" is not part of the exchange's policy when selecting new tokens for platforms.
A spokesperson told the media outlet that protocol operators should be aware of the activities of bogus brokers, and warned that engaging in discussions with them could cause "disadvantageous" problems for blockchain networks and foundations.
___
Learn more:
Bithumb Must Compensate BTC Address Book Mixup Customers – at 2018 Prices
Bithumb Boss: Only 4-7 Korean Crypto Exchanges Will Survive Regulations
Broker Confirms that Bithumb is up for Sale, Big Players 'Interested'
Crypto Exchanges to Spend 2021 Focusing on DeFi, UX, and New Services
---