Crypto.com Referral Code for 2023
Disclosure: Crypto is a high-risk asset class. This article is provided for informational purposes and does not constitute investment advice. By using this website, you agree to our terms and conditions. We may utilise affiliate links within our content, and receive commission.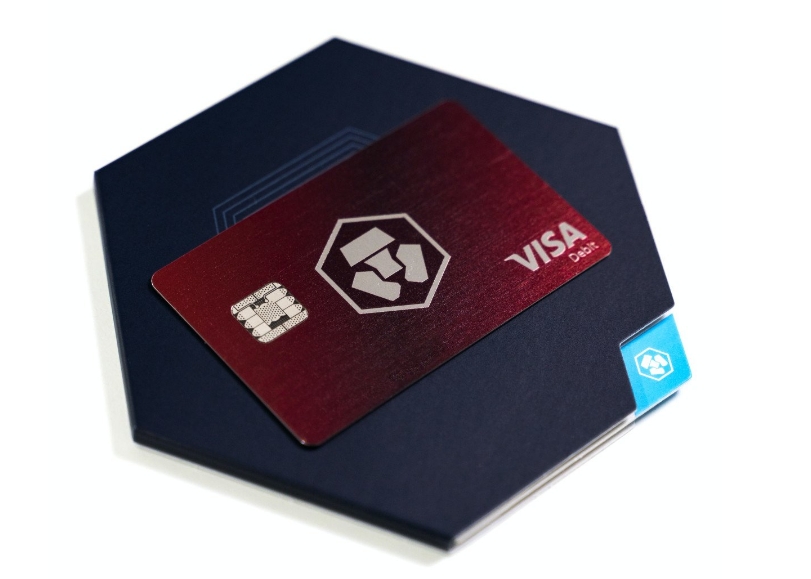 Disclaimer: The Industry Talk section features insights by crypto industry players and is not a part of the editorial content of Cryptonews.com.
With over 50 million users and support for more than 250 cryptocurrencies, Crypto.com has been a popular exchange platform for crypto asset investors and traders since 2016.
Whether you're just joining the Crypto.com platform or you're a current user, you'll be able to benefit from the Crypto.com referral code program and its rewards. In this article, we'll cover what you need to know about the Crypto.com bonus code and highlight everything you need to know about the promotion.
Latest Crypto.com Referral Code & Bonus Offer
The Crypto.com referral code program lets users earn up to $50 in Cronos (CRO) by meeting some requirements shown in the table below.
| | |
| --- | --- |
| Sign up Bonus | Requirements |
| $10 in CRO | 1,000-4,999 First CRO Staked* |
| $50 in CRO | 5,000+ First CRO Staked* |
*Just the first CRO Stake amount is taken into account for the Crypto.com sign-up bonus
**Earned CRO from staking is not counted towards the First CRO staking requirement
Cryptoassets are a highly volatile unregulated investment product.
What is the Crypto.com Sign Up Bonus Offer?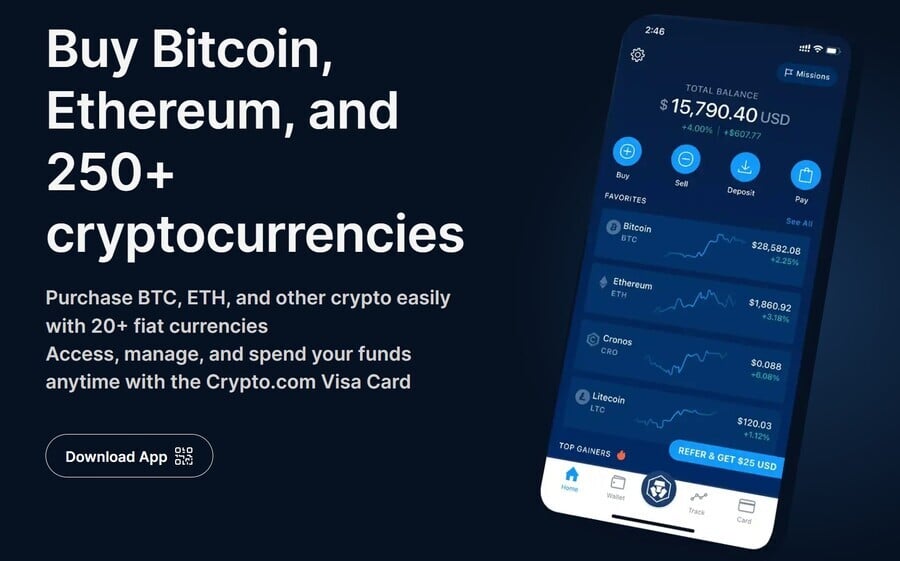 Using the ongoing Crypto.com promo code lets both new and existing users earn bonus CRO, the native token of the Crypto.com blockchain. When new users register with a referral code, they are eligible for the sign-up bonus after meeting certain terms such as an initial CRO crypto staking requirement.
The entire Crypto.com bonus code program can be fully availed of through just the Crypto.com App or Crypto.com Exchange. The greater the amount of CRO initially staked, the higher the Crypto.com referral bonus is for the referrer. 
Crypto.com Referral Promotion Terms & Conditions
As with any promotional program, the Crypto.com invite code requires both referrers and referees to meet certain terms and conditions. Let's take a look at these requirements:
First CRO Stake of Referee
The referee will earn $10 or $50, depending on how much CRO they initially stake. If the referee's first stake amounts to between 1,000 and 4,999 CRO (equal to around $110 to $550 at the time of writing), they are eligible to earn the $10 worth of CRO. If the first stake is equal to 5,000 or more CRO, the referee will earn the full $50.
In this term, it's important to note that the Crypto.com referral code bonus takes into account only the first CRO stake of the referee. This means that the minimum stake required to earn the bonus is 1,000 CRO. Any CRO that is earned after the initial staking does not count towards the first stake for the referral program.
Advanced Level Verification 
Aside from having to buy CRO and staking a certain amount of it, another condition that must be met for users is to have their accounts verified to the advanced level. This will require more information from the user aside from the KYC verification from the initial account registration.
The required information includes:
First name and last name
Citizenship
Date of Birth
Email
Cell Phone number
Valid ID
Recent/Current Photo
Use Code Within 10 Days of Account Creation
If you recently signed up with Crypto.com but forgot to use a referral code, Crypto.com still allows users to avail of the bonus within 10 days of account creation. 
To do this, simply login to your account on the Crypto.com Exchange and head to the Referral page. Click on 'Enter a referral code here' to input the Crypto.com invite code which you can submit afterward.
Referrer CRO Bonus 
Referees can earn $10 or $50, but the Crypto.com Exchange referral program lets the referrer get up to $2,000 in CRO per friend that is referred. There are also no referral limits so the referrer can earn rewards from as many friends that meet the requirements.
Below is a table of the Crypto.com promo code program per referee's amount of first CRO staked:
| | |
| --- | --- |
| Crypto.com Referral Bonus  | First CRO Stake of Referee |
| $10 in CRO | 1,000-4,999 CRO Staked |
| $50 in CRO | 5,000-9,999 CRO Staked |
| $100 in CRO | 10,000-49,999 CRO Staked |
| $200 in CRO | 50,000-99,999 CRO Staked |
| $400 in CRO | 100,000-499,999 CRO Staked |
| $800 in CRO | 500,000-999,999 CRO Staked |
| $1,000 in CRO | 1M-4.9M CRO Staked |
| $2,000 in CRO | 5M CRO Staked |
Referrer CRO Trade Commission 
Additionally, the referrer is also eligible to earn 50% of their referee's net trading fees for the 12 months starting from the date of the referee's registration.
This includes trading on the exchange platform as well as earnings from staking and the commission is applied after discounts for both activities. 
For referrers to qualify for the 50% commission from their referees' fees, their accounts must be fully KYC verified at the Advanced level just. 
They should have also staked at least 1,000 CRO on their Crypto.com Exchange accounts. After these conditions have been met, the Crypto.com promotion commission is paid daily to the referrer's CRO wallet.
Crypto.com Referral Code Cross-platform Terms
Crypto.com uses two different platforms, the Crypto.com App and the Crypto.com Exchange. 
The platforms have separate and unique referral codes so if you're a sole Crypto.com Exchange user, your referral code cannot be used by someone registering for the Crypto.com App and vice versa. 
Make sure that your referral code is compatible with the Crypto.com platform where your referees will register.
Crypto.com Bonuses & Offers Available at Crypto.com
The $50 Crypto.com promotion offer might be the platform's main and biggest referral bonus, but more bonuses are produced throughout the year. 
Currently, there is one other referral bonus that is active which we'll go through below.
$25 Crypto.com Visa Card Referral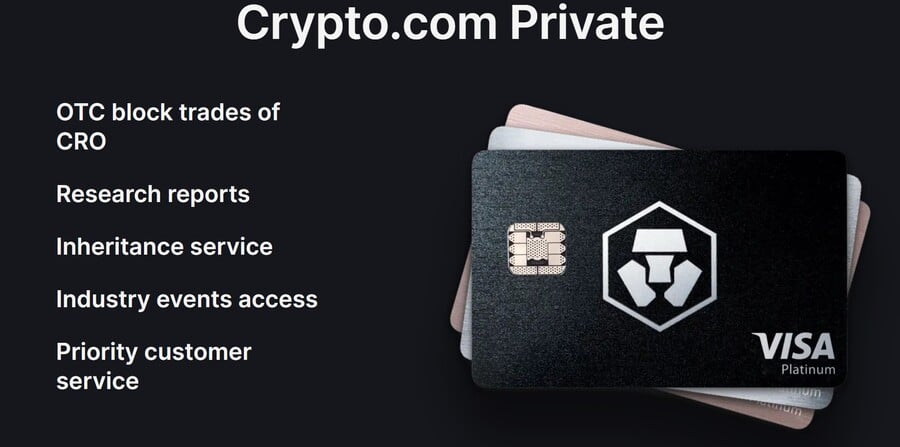 The Crypto.com Visa Card invite bonus, or BG25 referral program, lets users get $25 in CRO once their referee successfully stakes CRO and reserves at least a Metal Ruby Steel Crypto.com card. 
Referees can easily unlock their $25 sign-up bonus after registering their Crypto.com account with the referral code. After signing up on the app, they'll be led to open a Metal Ruby Steel Crypto.com Visa Card which requires a minimum 1,000 CRO stake and a holding period of 180 days.
The referrer gets the $25 of CRO locked in their Crypto.com DeFi wallet per successful referral which can be tracked in the Crypto.com App.
How to Claim the Crypto.com Referral Bonus
Here's how to claim the referral code for Crypto.com summarized in a short list:
Get the Crypto.com referral code
Create a Crypto.com Exchange account
Complete the KYC verification process
Buy a minimum of 1,000 CRO
Stake at least 1,000 CRO
To break down the process even further, here's a step-by-step guide to start with the Crypto.com promotion.
Step 1: Get Referral Code
All current Crypto.com users can find their referral code on the Referral page of their Crypto.com Exchange accounts. Not only do users have access to a referral code but also to a referral link which can be shared for new users to instantly sign up with the referral code filled in.
Step 2: Register at Crypto.com
Once you have the referral code, head to the Crypto.com website to sign up for an account. You may also download the Crypto.com App through the App Store or Google Play Store for your account registration.
On the sign-up sheet, fill in the required details such as email, mobile number, and password. At the bottom of the form is the 'Referral Code' portion where you can enter the Crypto.com referral code from the previous step.
Step 3: Verify Account
After account registration, you'll be prompted for a general account verification which involves a one-time verification link and code sent to your email and mobile phone. 
To avail yourself of the referral bonus, you'll need to complete the Advanced level of verification with Crypto.com. This simply requires your input of a full legal name, access to your camera for a live photo, and a picture of a valid ID. The Crypto.com platform will process the files and inform you upon the completion of the advanced verification.
Step 4: Buy CRO
On the Crypto.com Exchange platform, click on the Trade button on the navigation bar and search for the Cronos cryptocurrency. Upon entering the CRO price page, you'll find a price chart of CRO to USD.
Click on the Buy CRO button and choose either bank card or bank transfer for the payment method. Fill in the amount of CRO you wish to purchase and click. It is recommended to buy at least 1,000 CRO to be able to meet the staking requirement for the Crypto.com sign-up bonus.
Step 5: Stake and Earn CRO
Lastly, you'll need to make your first CRO stake through the Crypto.com interest account or wallet. On the Crypto.com Exchange site, click on Yield and CRO Staking on the navigation bar. You'll enter the Stake & Earn page where you can click on the 'Stake Crow Now' button and enter the amount of CRO you wish to stake.
You'll need to stake at least 1,000 CRO to avail of the $10 sign-up bonus and at least 5,000 CRO if you want to claim the $50 promo. After making your very first CRO stake with these requirements, your CRO referral funds will be transferred to your Crypto.com CRO wallet.
Crypto.com Exchange Review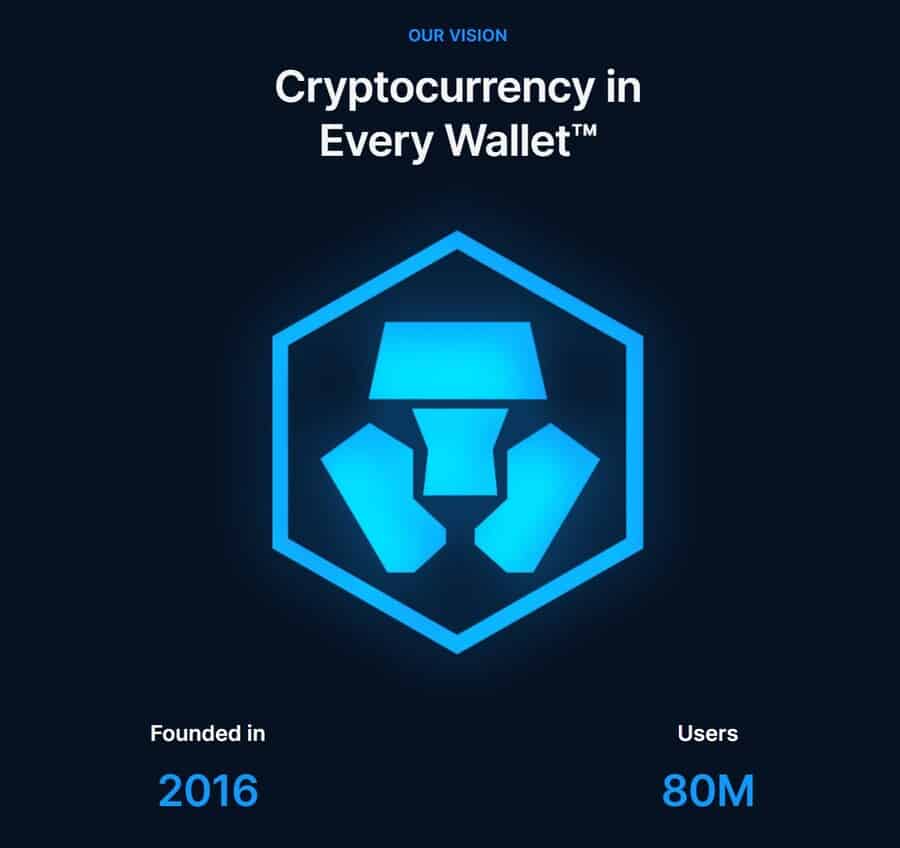 Crypto.com is a crypto exchange platform that offers several crypto-based financial products. Among these products is the Crypto.com Exchange, a crypto market trading platform with spot, margin, and derivatives trading features. Cronos is the blockchain that powers the Crypto.com ecosystem which includes its DeFi products, Web3 projects, and metaverse programs.
In terms of overall user experience, the Crypto.com Exchange is straightforward for new traders to get accustomed to. Users have access to the platform's wide range of educational resources as well as 24/7 customer support. Navigation across the platform is simple and effective for both mobile and web platforms.
The Crypto.com Exchange spot market offers over 400 cryptocurrency pairs and lets its users invest and trade the best new cryptocurrencies available. These coins and tokens are categorized under DeFi, DEX, NFT, Metaverse, Yield Farming, and more. Charts on the exchange are integrated with TradingView which features some of the top analytical tools and indicators for crypto trading.
One of the newest features on the Crypto.com Exchange is access to trading robots. These bots automate trading strategies by automatically placing and executing orders based on preset parameters determined and placed by the user. On the platform, two types of trading bots are offered: the Dollar-Cost Averaging (DCA) bot and the Grid bot.
Funding your Crypto.com account can be done through multiple different payment methods. The platform accepts ACH transfers, bank cards, wire transfers, e-wallets, and crypto deposits from other wallets. Fiat deposits are free for SWIFT and FEDWIRE transfer methods.
Check out our Crypto.com review to learn more about the key features, fees, and overall trading experience with the exchange.
Conclusion
The Crypto.com referral code program stands to benefit both the current user and the user's referees. New users have the chance to earn up to $50 by initially staking at least 5,000 CRO but can earn even just $10 with just 1,000 CRO staked.
On the other hand, the user who successfully refers others can earn up to $2,000 in CRO and can at least get $10 as well. Additionally, the referrer has the chance to earn 50% of the net trading fee of referees for the next 12 months. 
The best part of this Crypto.com promotion is that users can refer as many friends as they can and both parties get to benefit from the referral. Having to stake that much CRO to get the bonuses might be quite the commitment for new investors, but users can earn up to 8% APR for 180 days of staking. 
Start earning interest on your cryptocurrencies today and avail yourself of Crypto.com's sign-up bonus by clicking on the link below.
Cryptoassets are a highly volatile unregulated investment product.
FAQs
How do I get a crypto.com referral code?
In your Crypto.com Exchange account, go to the Referral page and find your referral code and link which you can share with your friends. The Crypto.com App also has a referral code which can be found on the app itself.
How do I get $25 on crypto.com?
Crypto.com's BG25 Referral Program gives $25 worth of CRO for both the referee and the referred person after the latter has signed up, verified their account, and staked CRO with a Crypto.com Visa Card.
Does crypto.com have a sign-up bonus?
Crypto.com has a sign-up referral bonus where both the user who uses the referral code and the user who provides the referral code gain CRO based on certain requirements.
---