Crypto.com Chain Surges 400% Amid New Listings, Enters Top 25 Coins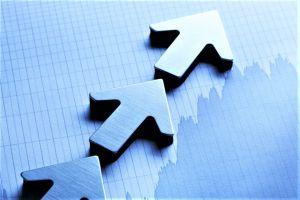 Crypto.com Chain (CRO), a cryptocurrency developed as a payment solution for merchants by Hong Kong-headquartered payments and cryptocurrency platform company Crypto.com, has seen a dramatic surge in recent days, having increased roughly 400% in just the last week alone.
At the time of writing (UTC 11:30 AM), Crypto.com Chain is ranked as the 25th by market capitalization (USD 244 million) on CoinMarketCap's ranking. A month ago, it was 81st.
The extremely fast price surge has not gone unnoticed in the cryptoverse, and many are now asking what exactly is going on with Crypto.com Chain.
CRO price chart: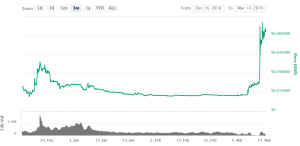 Although the coin's history only goes back to late 2018, it has seen huge increases in its price before, with the first pump happening back in December when the coin more than doubled in price over the course of just a few days.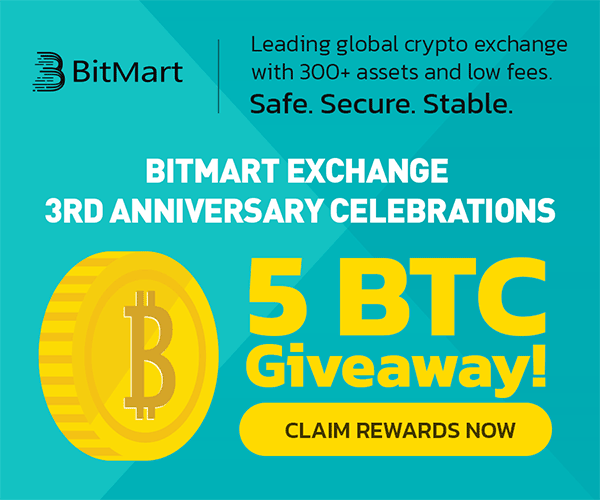 In March, the company announces that CRO-powered Crypto.com Pay went live and first transactions were processed at shop.crypto.com that offers branded clothing.
___
Crypto.com Pay demo on the Crypto.com shop
__
Also, Crypto.com Pay SDK (software development kit) is now available "for selected merchant partners to begin their integration process."
"The Crypto.com Pay SDK has shipped and we will open the platform to our 400,000 users next week. The CRO token serves as a cross-currency settlement instrument for our native blockchain. Further listings of the token will increase liquidity necessary to support transaction volumes and settlement for our growing list of merchants," Kris Marszalek, Co-Founder and CEO of Crypto.com said on March 8.
The most recent price increase, have also followed major exchange listings, including a listing on US-based exchange Bittrex that was announced on March 8. Further, Crypto.com on March 12 announced that their coin would be listed on the Indonesian fiat-to-crypto exchange Indodax, where local traders would be able to trade the token against Indonesian Rupiah.
In addition to the Indonesian exchange listing, Crypto.com also announced that they had entered into a partnership with an Indonesian dropship e-commerce company known as Yoshugi Media Group. According to the announcement, Crypto.com's payment service – Crypto.com Pay – will be used to "cut the exchange rate on fund transfers, reduce the processing fees, and speed up the payment proceeds and flow."
Crypto.com, which has offices in Hong Kong and Bulgaria, is also currently on a hiring spree like few others in the crypto space. As can be seen from job postings on its website, the company is currently looking to fill roles for everything from quantitative analysts, to traders, marketers, and developers.