Crypto Code Review – Scam or Legitimate Trading Software
Disclosure: Crypto is a high-risk asset class. This article is provided for informational purposes and does not constitute investment advice. By using this website, you agree to our terms and conditions. We may utilise affiliate links within our content, and receive commission.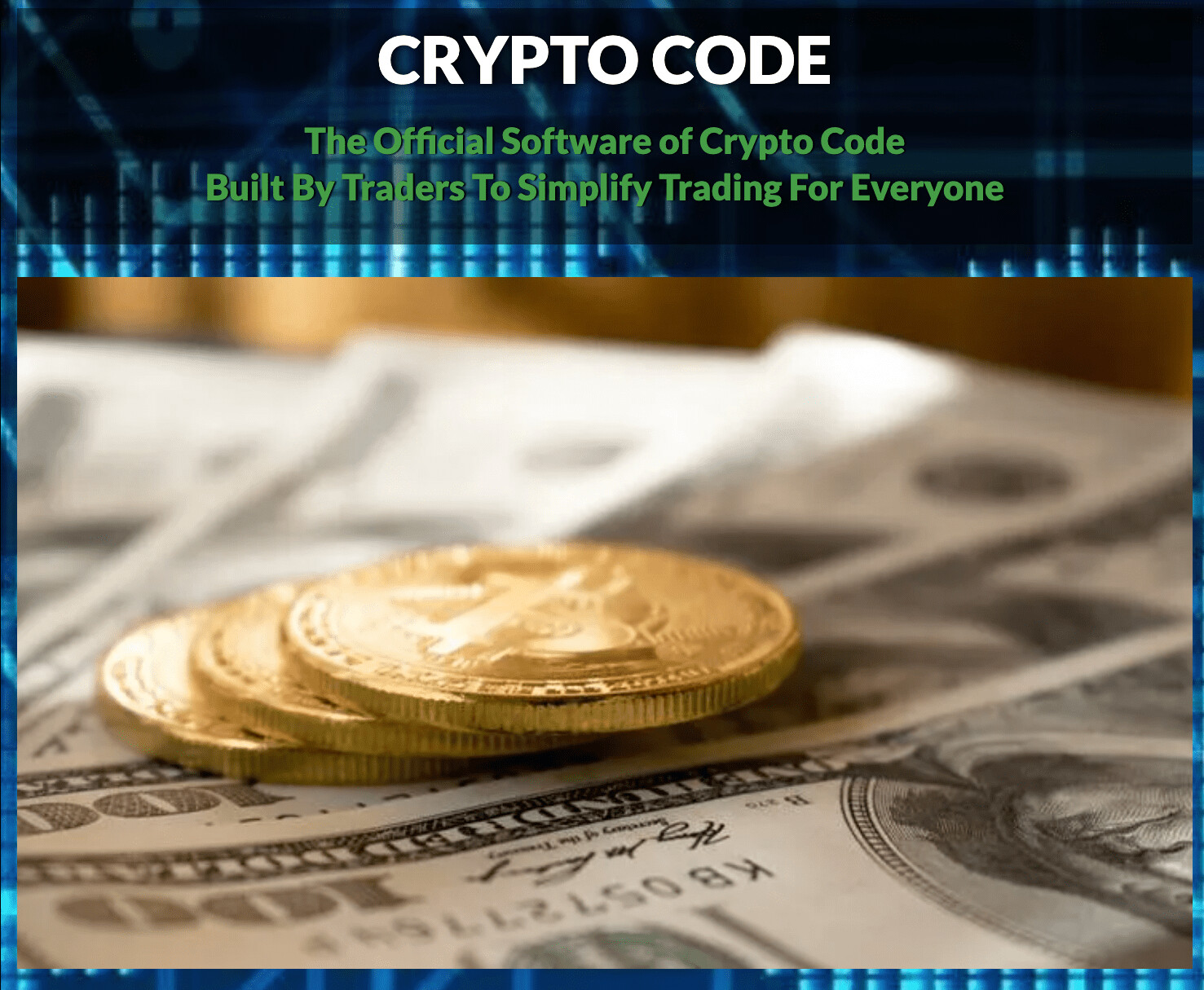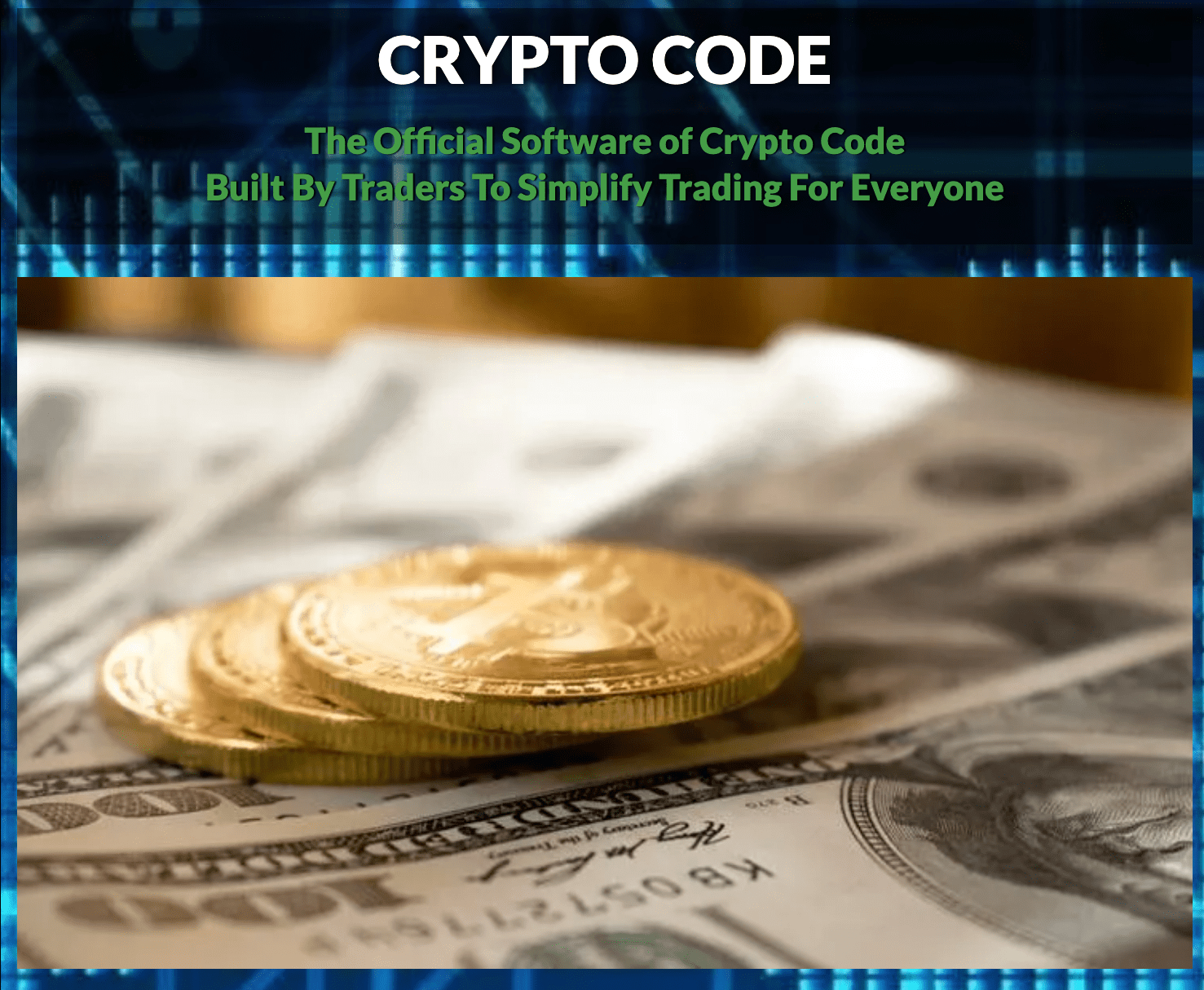 Disclaimer: The text below is an advertorial article that is not part of Cryptonews.com editorial content
Superior algorithms, real-time trading indicators, and a simplified UI: these are the promises made by Crypto Code (also known as Crypto Code Pro), a trading system that claims to offer versatile features to make investing more straightforward.
This Crypto Code review deconstructs the various aspects of the platform and whether it really works as described.
Crypto Code Summary
Since there are a lot of Crypto Code pro app claims we have to deconstruct, here is the tabular version of its key offers:
| | |
| --- | --- |
| Supported Crypto | Bitcoin and other cryptocurrencies |
| Claimed Success Rate | Not mentioned |
| Available on Mobile? | Not mentioned |
| Fees | Not mentioned |
| Customer Support | Accessible to registered users |
| Withdrawal Speed | Claims to be instant |
| Minimum deposit | $250 |
Cryptocurrencies are unregulated. Trading with unregulated brokers will not qualify for investor protection
What is Crypto Code?
Crypto Code claims to be a semi-autonomous trading platform with two modes. Those who wish to trade hands-free can engage with the autonomous trading platform and can leverage the platform's AI-driven trading features, the site claims. And those looking for a more personalized approach can use manual trading, which offers robust crypto signals to help investors make informed decisions.
With its auto trading platform, Crypto Code says that it can help investors stay ahead of the market by 0.01 seconds. "It will generate massive and consistent profit for users", writes the official website. It also claims to be an award-winning trading software with multiple accolades.
It must be known, however, that it has not shown the names of the rewards. Nevertheless, it does sport a simplified sign-up module that removes all roadblocks for those who want to trade on this platform. A manual deposit of $250 is a must to start trading, which the site claims to use to initiate trades on behalf of investors.
But how accurate are these trading facilities? To that, Crypto Code has just said that it is high – not giving the exact number. While it can be seen as a red flag, it is better than other platforms that claim to have a ludicrous win rate with no proof to attest to those claims.
Testing the platform's trading tool is possible through its demo trading features, but it is critical to know that the win rate during the demo mode doesn't always reflect the live trading facilities.
Overall, Crypto Code is an autonomous trading platform with some manual trading features. It claims to make crypto investment simple for everyone through its simplified UI and says that its trading bot is highly accurate. However, since there is little to no proof online to attest to these claims, we recommend doing an independent audit of the platform before getting started.
Crypto Code Pros and Cons
The Crypto Code website has given us enough content to sift through and find its pros and cons:
Pros
It claims to have a high win rate
Claims to offer robust autonomous trading features
Manual trading mode available
Simplified UI
A demo trading account is available
Support for multiple cryptocurrencies
Cons
There is no historical data to provide any insight into the win rate
Not much info about the tools available
$250 is required to start using the Crypto Code platform
Cryptocurrencies are unregulated. Trading with unregulated brokers will not qualify for investor protection
How Does Crypto Code Work?
Crypto Code is an AI crypto trading bot that claims to have both autonomous and manual trading features. While nothing has been stated clearly on the website, here are our estimations on how the platform might work
Autonomous Trading Platform
Once the user starts using the website, they may select the autonomous trading mode, after which they will likely receive options to make adjustments. Investors can change the stop-loss and take-profit settings, claims the website, which would allow them to manage the crypto trading risks.
The trading system may then work according to the predetermined settings, which would likely involve scanning the market for the right trading opportunities and then executing the trades. The profits may then be transferred into the investor's account after a preset commission has been deducted – although there is no data on how much commission Crypto Code Pro charges.
Manual Trading Features
If an investor selects the manual trading mode after sign-up, they might get access to deep analysis tools to assess the market and execute trades manually. However, the site states that investors will also receive crypto signals – alerting them of the best investment opportunities they can act on.
This is how the site must work if any of the details it has provided are true. Therefore, make sure to assess the platform by yourself as well before investing.
Crypto Code Key Features
Listed below are the features that Crypto Code claims to have:
Thorough Trading Signals
Crypto Code claims that it generates trading signals by using superior algorithms and real-time trading indicators. It does so to analyze the financial markets in order to find the best trading opportunities for investors. This accurate market analysis will boost profitability for investors of all levels, claims Crypto Code.
High-End Autonomous Trading System
As the official website claims to have both autonomous and manual trading features, it states that the autonomous trading system it has employed is high-end. It accurately analyzes the market conditions and executes trades rapidly to maximize its profit-making capacity, per Crypto Code's claims.
Security Features
Crypto Code claims to ensure the privacy, security, and safety of each user. According to the website, the in-depth security measures consist of conducting an in-depth vetting of the partner brokers and complying with the international privacy regulations.
Simplified UI
In order to ensure that the largest number of crypto traders can gain the benefit from Crypto Code, the UI has been simplified. All the market analysis tools claim to be presented in a much more streamlined format so that even beginners can grasp the meanings of these indicators.
No Download and Updates Required
Crypto Code is purely a web application, which means that users don't need to download any crypto app to get started. How the site looks and responds is the same on every device.
Quick Account Verification
Crypto Code claims that it wastes no time when verifying the account. As long as the information provided is accurate, the sign-up process will be completed in no time. That said, the platform claims that it does take some steps to confirm the identity of its users.
Demo Trading Account
There is no need to jump into trading directly after creating an account, claims Crypto Code. Investors can use a demo trading mode to get themselves acquainted with the auto-trading and manual trading tools that the platform supports.
Round-the-Clock Customer Support
Crypto Code states that users can get access to the customer support team anytime they want. The team is available round-the-clock, claims Crypto Clock, stating further that they can handle any queries since they support more than 20 languages.
Cryptocurrencies are unregulated. Trading with unregulated brokers will not qualify for investor protection
Crypto Code Account fees
Crypto Code has not provided any information about how much fee it charges. While we can say that it has the same fee-free approach as other trading platforms do, that would be ill-advised. Talk to the customer support team about it before trading.
Crypto Code Minimum Deposit
To start trading on Crypto Code, there is a minimum deposit requirement of $250. The entire amount will be used by the onboarded trading systems to buy and sell digital assets, states that platform, with no transactional or withdrawal fee being cut.
Crypto Code Compatible Devices
While we didn't have access to the trading system, we can comment on how the official website works. It worked well on all devices. Desktop revealed to us its wide-screen structure; laptops and tablets offer a similar experience. And with mobile, we got introduced to the responsiveness of this platform. Everything was clear and precise.
Is Crypto Code a Scam?
Crypto Code has made a lot of claims. It states that only 20 minutes of hard work is needed to get the profit train going. The UI is simplified, according to the website, and their autonomous trading systems are constantly updated.


However, the issue lies in the fact that most of these details can't be confirmed. While the official website works well, the trading system is locked out to unregistered users – which makes independent audits not possible. There is no exact percentage given about the win rate, and the fee details are also not given.
It is unlikely that platform literally has a fee-free approach, and the win rate is always high. The volatility of the crypto market doesn't offer guaranteed profits, and it seems like this reality isn't highlighted in the website's content.
Also, some of this site's attributes look too similar to other platforms, and reviews are mixed – some of which we noticed on sites like Trustpilot refer to the site as 'Crypto Code Pro'.
We recommend that you invest with the minimum amount to begin with and only increase it if you're getting satisfactory results.
Crypto Code Customer Support
There is customer support available on Crypto Code, but only for registered users. While there is a Contact Us page, we can't verify if it can help you reach out to the customer support team. For registered users, however, the site claims that the customer team is available 24/7.
How to Use Crypto Code
Here are the steps to start using the Crypto Code platform:
Step 1 – Visit the Crypto Code Website
Visit the official Crypto Code website and enter your details. Fill out the contact form with your name, email, and phone number before proceeding. As the site claims that it verifies your identity, wait for a call from a customer support team to complete the registration process.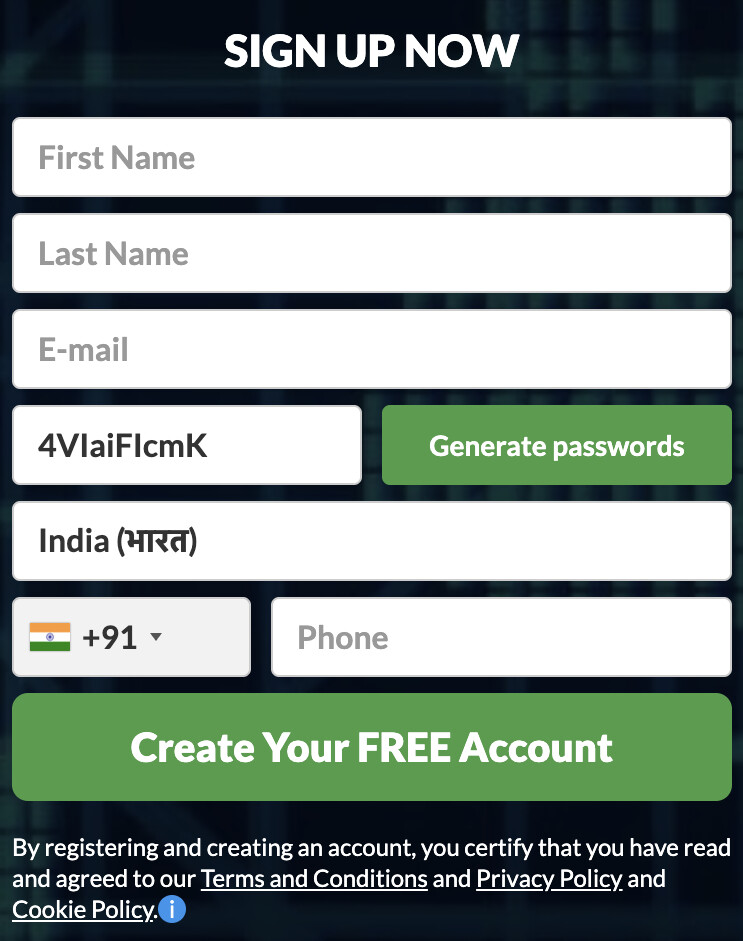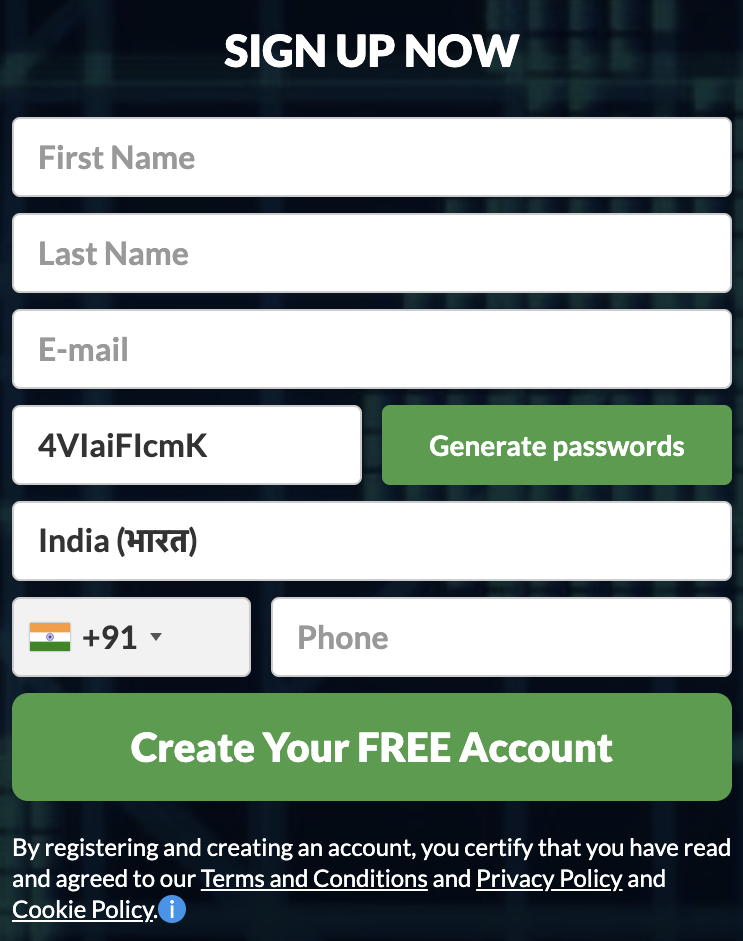 Step 2 – Make the Minimum Deposit
Use one of the available methods in order to deposit the minimum required amount. Once you make the deposit, test out the site via its demo trading feature.
Step 3 – Start Trading on Crypto Code
Choose between automated and manual trading modes and start trading. Make sure to only start with the minimum amount. Increase your investments only if it yields the right results.
How to Delete a Crypto Code Account?
No information has been on the platform that could tell us how to delete a Crypto Code account. Our best bet is to talk to the customer support team, which might help. Alternatively, look for the "delete account" button on the dashboard.
Is Crypto Code Endorsed by Celebrities and Big Brands?
Crypto Code doesn't make any claims about being endorsed by celebrities or big brands. No one outside a handful of third-party reviews and customer testimonials is talking about this platform, which showcases that this site is relatively low-key and new.
Who is the Founder of Crypto Code?
Crypto Code claims to be a creation of a group of pro traders and software developers, and that's the extent of what we know about the team. No third-party sites have given any insight into the team members or the founders, and social media platforms are also mum about it. Therefore, exercise caution before investing.
The Verdict
Crypto Code claims to be a versatile crypto trading platform with both manual and autonomous trading features. It claims a high win rate and promises to deliver consistent profits for beginner and professional traders alike.
However, most of its claims couldn't be verified and no audit has been made available of its historical performance. Third-party reviews of this platform are few, and customer testimonials don't tell anything unique about this platform. Stay cautious while trading, and know that when trading crypto, profits are never a guarantee.
Cryptocurrencies are unregulated. Trading with unregulated brokers will not qualify for investor protection
Crypto Code FAQs
What is Crypto Code?
Crypto Code is a semi-autonomous trading system that promises to deliver a high win rate for traders of all levels. It has a minimum deposit requirement of $250 and claims to have a simplified UI. However, most of these claims couldn't be verified.
Does Elon Musk endorse Crypto Code?
Elon Musk has made no mention of Crypto Code or similar platforms. Also, the site itself does not make any such claims. We recommend that you ignore it and assess the site on its own merits.
---