Crypto And Blockchain Adoption Depends on Security, Trust & User Experience
Disclosure: Crypto is a high-risk asset class. This article is provided for informational purposes and does not constitute investment advice. By using this website, you agree to our terms and conditions. We may utilise affiliate links within our content, and receive commission.
Blockchain-powered solutions could edge out traditional payment methods if the industry enhances the security of transactions, and offers a user experience far better than the one presented by the existing payment solutions, according to the participants of a panel discussion held on the second day of this year's Paris Blockchain Week Summit.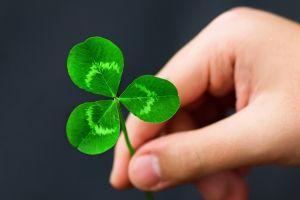 The panel titled "User-friendly products as a gateway to the mass adoption of blockchain" featured a number of industry representatives. These included Edward Moncada, Co-Founder at mobile cryptocurrency portfolio network Blockfolio, Suren Ayriyan, Managing Partner and CEO of blockchain payments business Tempo France, Ruben Merre, CEO at hardware wallet maker Ngrave, and Paul Bao Ruicheng, CEO of blockchain-based e-commerce network BitCherry.
Asked about the current state of blockchain tech and whether companies could now focus their efforts on enhancing user experience, Merre said that there remained significant work that first needed to be completed in the field of ensuring sufficient infrastructure for the technology's proliferation.
"Until now, most of the effort went into building the infrastructure," Merre said. "There are many infrastructural challenges that still exist before we can talk about user experience, the front-end experience."
"If you think about the pyramid of Maslow, at the bottom of it you need food, you need security. Currently, you don't even have enough security [for blockchain users]," according to Merre, who said Ngrave's efforts have been directed at ensuring "blockchain-agnostic solutions for users".
Ayriyan agreed that security was key to enhancing blockchain's user experience, adding that, as a licensed French financial services company, Tempo France considers "security and trust is the thing number one".
"Our clients are mostly migrants, they support their families and friends," according to Ayriyan. "Sometimes, people are really afraid of blockchain. I'm talking about our clients. They work hard to save the money … and our idea is to give them maximum convenience. But then, it's a financial product like any other, it doesn't matter what it is, so security is always [the most important factor for clients]."
Blockfolio's Moncada added that "we're just starting to see the real user cases of blockchain, the ones that create value" as "we're just becoming to hit this intersection where elegant design … will meet these user cases".
You need a user experience that is better than what they have so that mainstream starts to adopt blockchain technology across its various operations, Moncada said, adding that currently, blockchain-based payments were not exceeding the user experience of payment services such as PayPal or Square.
Ruicheng added that strong communities were key to the success of new solutions, and blockchain's dedicated community was the driving force behind the technology's adoption across the world.
____
Learn more:
Crypto Tech In 2021: Focus on Scalability, Privacy and Usability
Next 500m Bitcoin Users 'Could Be a Simpler UX Away'
Everything Your Mom Needs to Know About Crypto…But Was Afraid to Ask
---