Crypto Adoption Must Keep Up with Price – Investor
Disclosure: Crypto is a high-risk asset class. This article is provided for informational purposes and does not constitute investment advice. By using this website, you agree to our terms and conditions. We may utilise affiliate links within our content, and receive commission.
Adoption hasn't kept up with the price growth of major cryptocurrencies, according to Chris Burniske, author and partner at the crypto-focused venture capital firm Placeholder.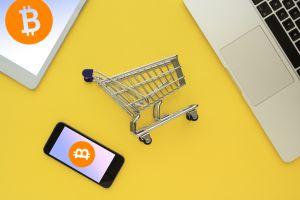 In a series of eight tweets on Sunday, he explained his thoughts on the current bear market in crypto.
Burniske, who became somewhat of a pioneer on the topic of cryptoasset valuation with his 2017 book Cryptoassets: The Innovative Investor's Guide to Bitcoin and Beyond, further said that the market right now is about "10x above January 2017 prices," while asking if adoption has also grown 10x since then.
"On the bright side," he wrote, crypto will eventually consolidate and we will enter "a new J-curve era."
Burniske is not alone stressing the importance of adoption. Recently, Vitalik Buterin, a co-founder of the Ethereum platform, said that "there's too much emphasis on BTC/ETH/whatever ETFs, and not enough emphasis on making it easier for people to buy $5 to $100 in cryptocurrency via cards at corner stores. The former is better for pumping price, but the latter is much better for actual adoption."
Adoption is a hot topic in the crypto universe. Recent market research has shown that the vast majority of people have no intention of using their cryptocurrency. Instead, they just want to hodl and wait until the prices go up so that they may buy more fiat later on.
Meanwhile, Burniske ended his thread by asking what the best fundamental indicators for crypto prices would be, Twitter users responded with suggestions such as "Net capital inflows, GitHub [activity], and political instability," while others offered "Google search volume" and cryptocurrency integration with merchants as useful metrics.
Lastly, one creative Twitter user proposed "usage data of anti-depressants by crypto hodlers" as the most reliable metric to look at in order to understand crypto price movements.
In his work on cryptoasset valuation, Chris Burniske has argued that merely looking at market cap can be misleading when it comes to cryptoassets, and that "network value-to-transactions ratio" is the best metric we have for valuing cryptoassets.
_______
Watch Burniske explain his approach to cryptoasset valuations during last year's Token Summit in New York below:
---