Could These Hot New Meme Coins Lead the Next Crypto Bull Run?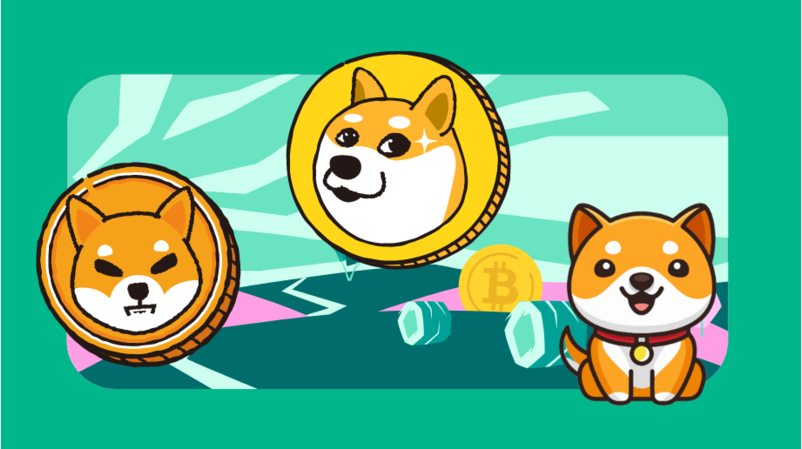 Meme coins are one of the fastest-growing crypto sub-sectors, although many provide little real-world value.
Kickstarted by Dogecoin in December 2013, meme coins have become a favorite among crypto investors. However, a new set of meme coins are rapidly changing the narrative.
One such is the newly launched vote-to-earn (V2E) meme token $LHINU.
Since making its debut a month ago, the meme coin has enjoyed immense investor demand, with the digital asset raising over $4.2 million in a matter of weeks.
Another major meme coin bucking the trend is Tamadoge.
The popular play-to-earn metaverse-focused project has continued to grow significantly, and its native token, $TAMA, is on course for another round of exchange listings.
Could these meme coins be the catalyst for another crypto bull run?
LHINU Token Raises $4.2 Million Plus: Is It Really Worth All the Buzz?
Currently in its presale stage, the Love Hate Inu project has already snapped up over $4.2 million in its latest funding round.
Early-bird investors are joining the meme bandwagon with the ERC-20 token selling for as low as $0.000115.
The $LHINU presale is averaging a whopping $120,000 in sales per day on its presale.
The project's strong appeal lies in its innovative approach to the power of meme coins.
Love Hate Inu is a vote-to-earn decentralized token platform built on the blockchain ecosystem.
Here, $LHINU holders can stake assets to vote and then earn back rewards on the assets.
The crypto platform allows users to vote on a wide range of topics, from regular celebrity favorites to national and international, and even fiscal policies.
Love Hate Inu also enables users to participate in sponsored polls from both Web3 and traditional companies.
Users are rewarded with non-fungible tokens (NFTs) and other metaverse-themed assets.
What makes the $LHINU different from other meme coins like DOGE is its offering of a censorship-resistant platform for users to air their views without any sanctions or penalty.
The decentralized project is built on a secure blockchain network where its users register to vote on trending topics and issues of discussion.
The project aims to promote and provide a space for individuals to make their voices heard and become part of a community that values their opinions.
The revolutionary platform's blockchain eliminates any possibility of corruption or manipulation, making it an ideal platform for online community voting.
With only 10 billion tokens ever to be created, the $LHINU is already a standout in the crowded crypto market, making it one of the most deflationary meme tokens.
For this project, absolute power belongs to the community, with 90% of its supply available on presale, while the remaining 10% is reserved for liquidity, listing fees, and community rewards.
Unlike the $LHINU, these meme coins offer little to no value or utility in the real world as they are just meme-inspired tokens, and their prices can easily plunge when investors turn their focus to the next meme coin.
Meme coins are highly volatile, and most people can join for diverse reasons, such as FOMO or online community endorsements.
This is because their social media and community sentiments can heavily affect and influence their prices.
TAMA Set for Another Round of Exchange Listings
Another breakout star in the meme space is $TAMA, the native token of the Tamadoge ecosystem.
Making its debut in 2022, Tamadoge is a play-to-earn metaverse concept that borrows from Dogecoin and Shiba Inu.
The platform uses the power of non-fungible tokens (NFTs) to enable a platform where users can play multiple games in the metaverse (called TamaVerse) in exchange for the $TAMA tokens.
The innovative project has grown exponentially with multiple centralized exchange listings in the bag.
However, the Tamadoge team is not yet done. According to a recent tweet, the TAMA token is deliberating on which tier-1 centralized crypto exchange to list.
The question was posted to its over 60,000 followers on Twitter and had prominent exchange brands like Binance, Coinbase, Bybit, and Kraken on the list.
Although there is no stipulated timeframe for the listing, this could significantly boost the overall value of the TAMA token, which is currently trading at $0.014 at press time.
On a broader spectrum, this could easily kickstart another crypto rally if Bitcoin loses steam in the coming weeks.
Disclaimer: The Industry Talk section features insights by crypto industry players and is not a part of the editorial content of Cryptonews.com
---