Could $PEPE and $FLOKI See a Resurgence or are New Tokens Like $NUGX the Future
Disclosure: Crypto is a high-risk asset class. This article is provided for informational purposes and does not constitute investment advice. By using this website, you agree to our terms and conditions. We may utilise affiliate links within our content, and receive commission.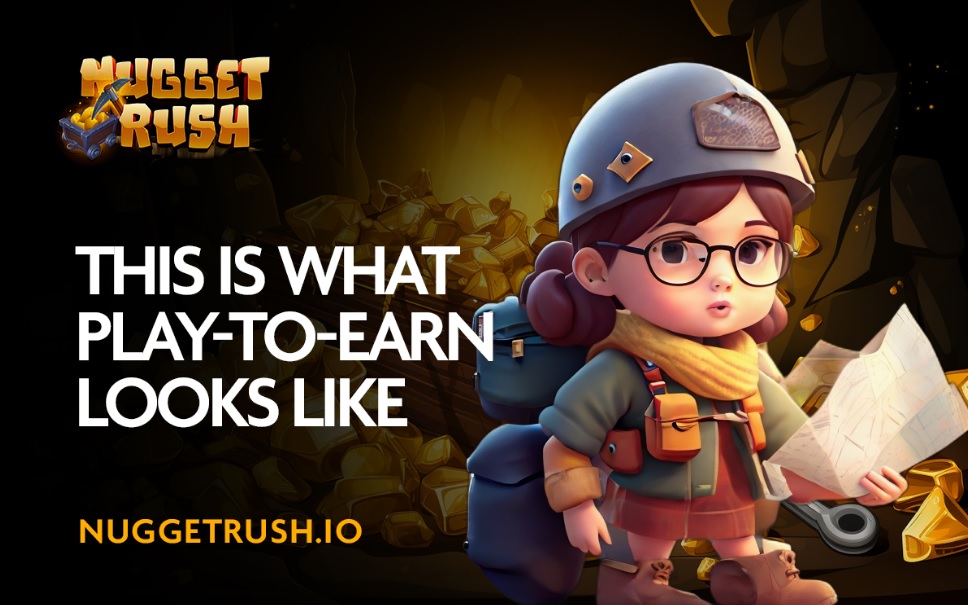 TLDR
The debate on Pepe and FLOKI resurgence rages on.
NuggetRush becomes an investor favorite.
NuggetRush gears up for a 40x bull run after launch.
The memecoin industry has always been a fast-paced and competitive environment, even more so than other sectors of the crypto ecosystem.
Lately, meme enthusiasts have been debating whether Pepe ($PEPE) and FLOKI ($FLOKI) will see a resurgence in value or if newcomers like NuggetRush ($NUGX) are the future. This debate is in the wake of the underwhelming performances of Pepe and FLOKI.
This article will delve into the potential resurgence of Pepe and FLOKI. It will also examine the buzz around NuggetRush ($NUGX) and why it is positioned to be the future of memecoins. Sit tight as we dive into these top altcoins.
NuggetRush ($NUGX): The New Kid on the Block
NuggetRush ($NUGX) represents a new and fresh entrant in the memecoin landscape. Its rapid rise in the crypto scene has turned heads, which can be attributed to its unique value proposition and promising roadmap. These factors combine to make it the best new crypto to invest in today.
Its unique value proposition lies at the intersection of meme and a thrilling play-to-earn (P2E) game. In this immersive world of gold and mineral mining, players will create custom avatars and build their fortune by setting up mining facilities. This involves choosing a team of mining experts or partnering with other gamers.
Meanwhile, items collected in-game, including character NFTs, rare NFTs, and mined materials, can be traded within the marketplace.
Moreover, its roadmap, which is packed with exciting developments, will help to make it the future of memecoins. Developments to look forward to include the launch of its marketplace and staking mechanism.
The launch of the token on decentralized exchanges (DEXs), the renouncing of the smart contract, and the transfer of ownership to the community are notable developments to look out for.
The ongoing NuggetRush presale, tipped as the best crypto to invest in by experts, is currently in the first round of its presale. Its current price is $0.01, and it is poised for a 40x rally after launch, making it a more promising pick ahead of Pepe or FLOKI.
Pepe ($PEPE): Limited Growth Potential
Pepe ($PEPE) is a new memecoin that launched in the second quarter of 2023 and rose to become a top memecoin. It was influenced by the internet meme "Pepe the Frog" and rode the popularity wave of popular meme coins like Dogecoin and Shiba Inu. Currently, Pepe is a top 100 cryptocurrency by market cap, positioning itself as one of the top crypto coins in the market.
However, after a substantial decline from its peak and a long period of relative quiet, Pepe has become largely unappealing to investors.
Significantly, it has declined by over 80% from its recorded peak in April 2023. Unsurprisingly, early investors in Pepe who didn't sell at its peak are optimistic about a bounceback. However, new investors are opting for more promising ventures as they believe Pepe has a low chance of a significant price movement.
FLOKI ($FLOKI): A Pioneering Memecoin
FLOKI ($FLOKI) is another prominent name in the meme ecosystem. Remarkably, it was birthed by fans and members of the Shiba Inu community and is inspired by and named after Elon Musk's dog. This name also coincides with the name of a Viking character, Floki.
This memecoin emerged as a successor and a formidable contender in the memecoin space but has recently declined. Nevertheless, FLOKI's energetic community, as one of the pioneering memecoins, coupled with strategic partnerships, will see it experience a price resurgence. Therefore, FLOKI represents a good crypto to buy for its future potential.
Conclusion
With Pepe and FLOKI underperforming in the cryptocurrency market, NuggetRush has emerged as a contender for the top meme token. Its fascinating blend of memetic appeal and P2E gaming resonates with investors and enthusiasts. Coupled with its promising roadmap, NuggetRush is positioned as the best cryptocurrency to buy now.
Visit NuggetRush Presale Website
---