Cosmos And Polkadot's Interoperability Plans Under Scrutiny, InQubeta's Unique Model Has Investors Curious
Disclosure: Crypto is a high-risk asset class. This article is provided for informational purposes and does not constitute investment advice. By using this website, you agree to our terms and conditions. We may utilise affiliate links within our content, and receive commission.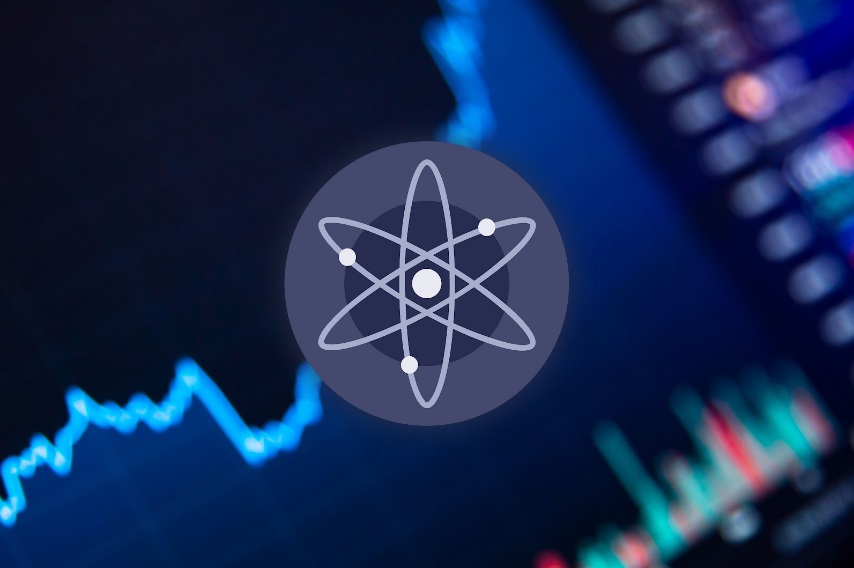 The crypto landscape is fast-evolving and contains different narratives, but one continues to gain traction: interoperability. This is the ability of blockchains to communicate and interact with one another, thereby allowing the seamless transfer of value and data across different networks. Hence, interoperability holds the key to the future development of blockchain technology, playing a crucial role in the creation of more complex and robust decentralized applications (dApps).
However, while Cosmos ($ATOM) and Polkadot ($DOT) have been at the forefront of this movement, their approaches and roadmaps have come under scrutiny. Meanwhile, InQubeta ($QUBE) and its unique model, which revolves around democratizing the AI market and reshaping its fundraising landscape, have investors intrigued. In this article, we will examine the interoperability plans of Cosmos and Polkadot. Further, we will delve into what sets InQubeta apart in this evolving crypto landscape and how it has positioned itself as one of the altcoins to watch.
InQubeta ($QUBE): Democratizing Access to the AI Market
InQubeta's ($QUBE) vision revolves around making the AI market accessible and reshaping the fundraising landscape of the industry. To achieve this, it leverages the power of blockchain technology, including NFTs and cryptocurrency, and a fractional investment model. This has positioned it as one of the new DeFi projects to watch out for.
Its mutually beneficial ecosystem is expected to become a go-to for both investors and AI startups. By becoming the first crowdfunding platform for AI startups through crypto, using its $QUBE token, it has sparked curiosity among investors.
Further, its unique investment model in AI ventures, which will be through investment-backed fractionalized NFTs, has piqued the interest of investors. This makes $QUBE one of the best altcoins to buy, considering its innovative concept and real-world applications.
The token is presently in stage 4 at $0.0133 per token, which is a great entry. To participate in the presale and be an early adopter of this novel model, follow the link below.
Cosmos ($ATOM): Interoperability and Scalability
Cosmos ($ATOM) is a layer-0 blockchain network whose aim is to create an interoperable, scalable, and easy-to-use network of blockchains. It sees itself as a project that solves some of the most challenging problems facing the blockchain industry, particularly interoperability and scalability. Its unique value proposition is pivotal to its adoption and growth in both the blockchain landscape and the crypto market. Hence, it has become a top crypto to invest in.
Blockchains built on Cosmos can seamlessly communicate with other chains in its ecosystem. This makes them interoperable, setting Cosmos apart from other blockchains. However, its interoperability plans have recently come under scrutiny. Cosmos' Inter-Blockchain Communication (IBC) protocol, which enables secure and trustless communication between different blockchains within the ecosystem, has come under criticism.
Further, at the forefront of the Cosmos roadmap is the continuous improvement of the Cosmos Hub. This is the central connection for various interconnected blockchains. This has also come under scrutiny, but its future iterations and upgrades should optimize its performance.
Polkadot ($DOT): Leading an Interoperable Future
Polkadot ($DOT) is an open-source sharded multichain protocol. It connects a network of specialized blockchains, thereby facilitating cross-chain transfers of data, assets, and tokens. Polkadot's emphasis on interoperability and scalability intends to help create a scalable, secure, and efficient ecosystem for decentralized applications and digital assets. As a result, it has become one of the top altcoins in the crypto landscape.
One of the most anticipated milestones on Polkadot's roadmap is the implementation of its cross-chain message passing (XCMP) protocol. XCMP is designed to facilitate communication between parachains. Hence, it allows parachains to perform transactions with one another and exchange information. This is pivotal in Polkadot's vision for a connected and interoperable blockchain ecosystem. Nevertheless, not everybody is a big fan of this feature and its functionality. With XCMP currently under development, only time will tell if it was worth the wait.
Conclusion
The pursuit of interoperability in the blockchain space remains a crucial objective, even though Cosmos and Polkadot's plans might have come under scrutiny. On the other hand, InQubeta's innovative approach to AI startup fundraising and democratizing access to the AI market sets it apart in the crypto landscape. This makes it one of the best altcoins in the crypto market.
---